Oh what a weekend the last one has been! I was up in Sydney for the Australian Beauty Bloggers Weekend (ABBW), and let me tell you, it was one of the best weekends I have had in a long time. There will be more on the ABBW in my next few posts, but for now, I thought I'd show you some pictures I took at the IMATS.
I had the pleasure of reporting the wrap-up on IMATS for BeautyDirectory. Unfortunately, only members of the website are allowed access to their articles, so I've captured a screenshot of the post, just for you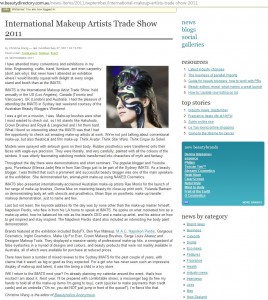 Click on image to enlarge
Here are some of the pictures I took at IMATS. It was captivating watching amazingly talented makeup artists at work.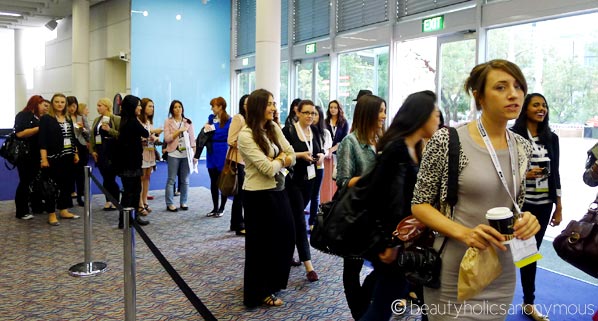 Beauty bloggers from the ABBW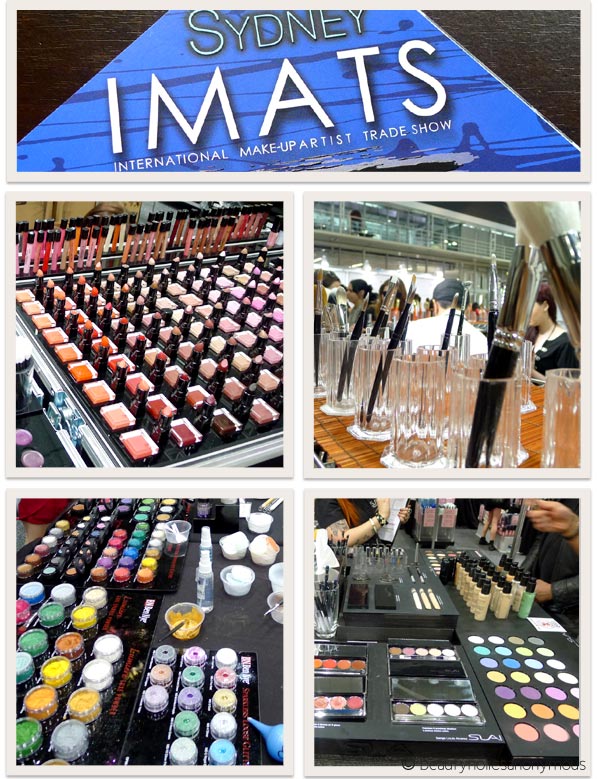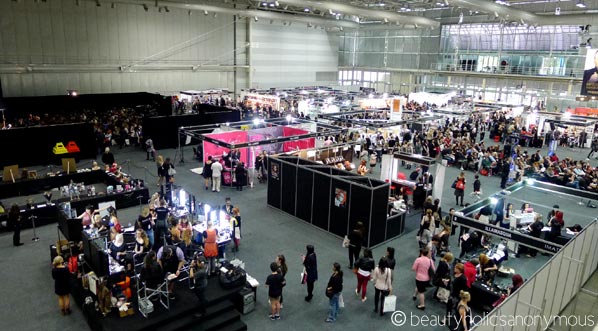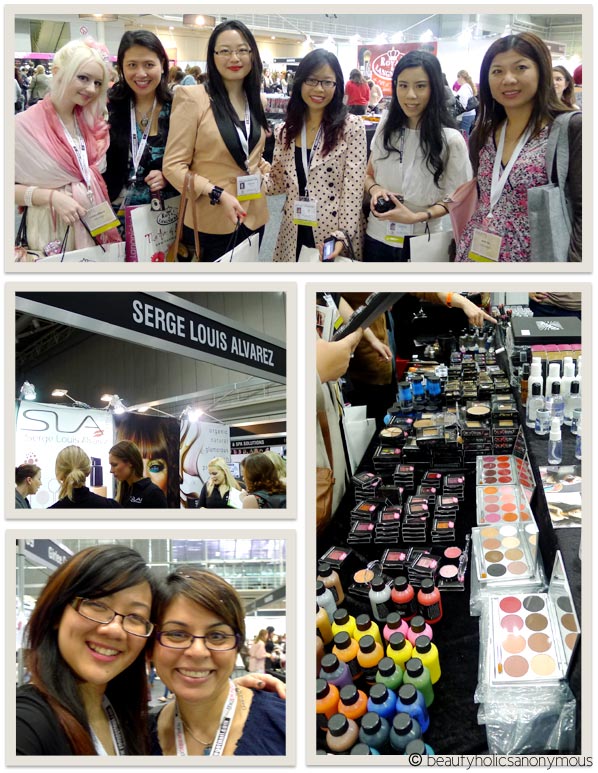 Top image L-R: Violet, Norlin, Akisa, Ling, Celina and Amy.
Bottom left image: Jacie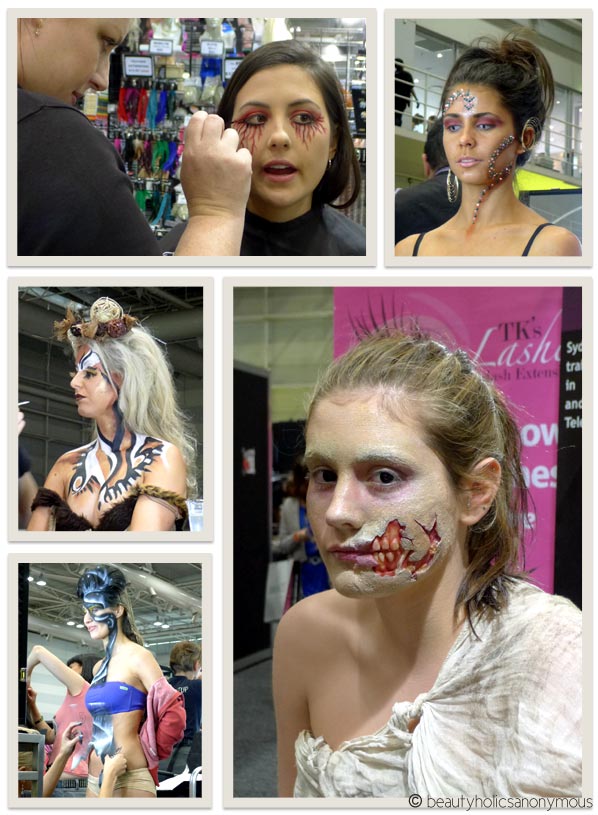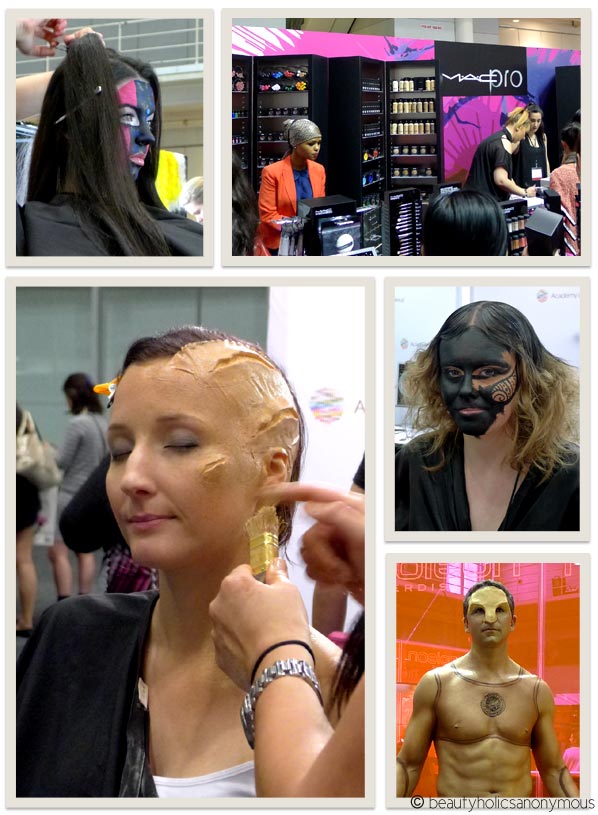 Pursebuzz was at the exhibition too, giving a makeup demonstration on the main stage.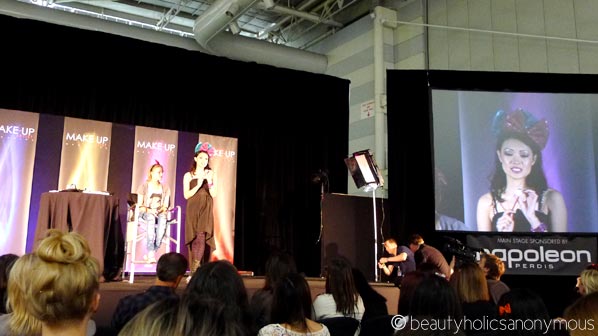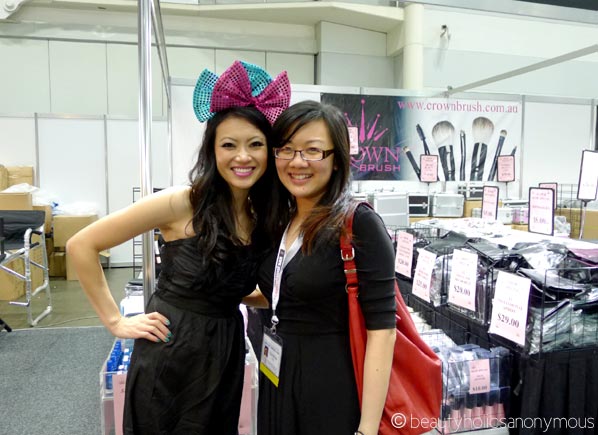 Me and Pursebuzz!
Of course, how could I leave the IMATS without purchasing anything?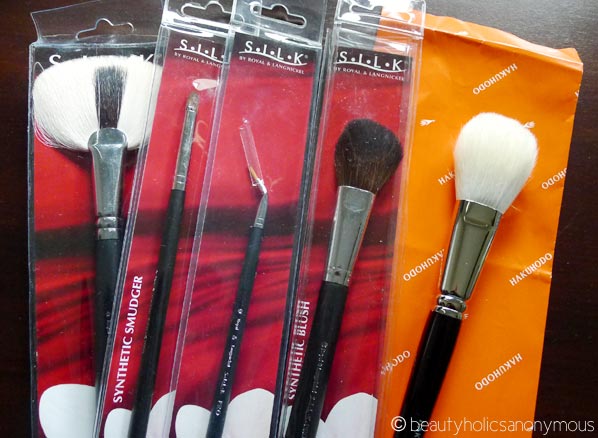 I'd like to think I've been really conservative in my haul. I purchased four Silk by Royal & Langnickel makeup brushes (kabuki fan AU$9, blush brush AU$10, taklon bent liner AU$3, smudger brush AU$4). My favourite, and most expensive purchase for the day was a Hakuhodo face brush for AU$64. I reckon it was a mistake hitting the Hakuhodo stand first, because once I felt their brushes, none of the other brushes measured up. There was a particular Hakuhodo face brush that I wanted so badly, but I couldn't justify its price at AU$144. Each. Yikes.
That wraps up my Saturday morning at the IMATS. Next up, the ABBW!