I haven't been wearing a lot of lipgloss of late, favouring lipsticks. I haven't been too impressed with many of the lipglosses I've encountered lately. However, this particular lippie changed my mind. I'm talking about Revlon's ColorBurst lipgloss. The one I had the opportunity to try out was in Hot Pink.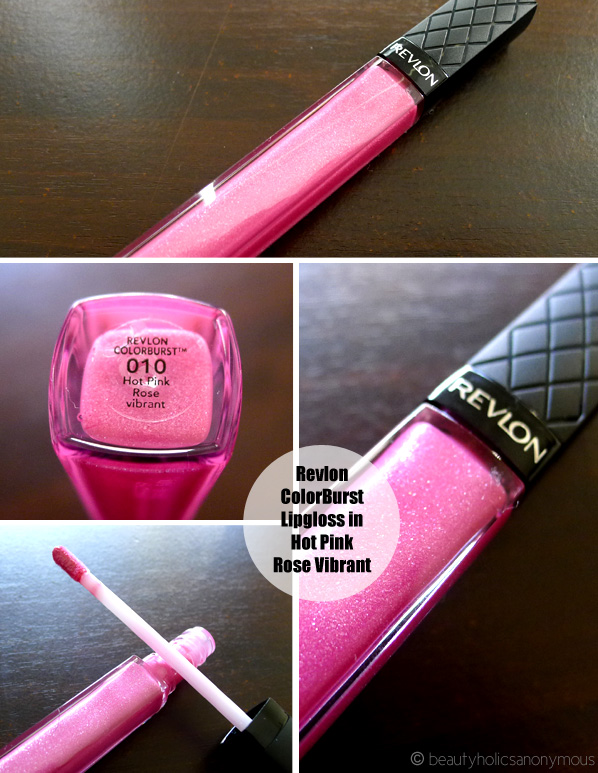 Click to enlarge
The Hot Pink Vibrant Rose is just as its name suggests. It's a gorgeous bright, cool-toned pink with silver shimmer. It's highly pigmented, and not too sticky, just the way I like it. I've learned to gently press my lips together after application, instead of rubbing it together as I always used to do. That way, the lipgloss stays a lot longer on the lips.
I like that the applicator is quite flat and fat in comparison to most doe-foot applicators I've seen and used. It spreads the gloss out much better on my lips compared to the skinny applicators.
Don't really know why the bottom of the tube was labeled "Hot Pink Rose Vibrant" though. When I was Googling for swatches, this was labeled Hot Pink. Could mine be a lemon? Hmm… (Update: Reader Jackie kindly enlightened me on why there are two names: Rose Vibrant is Hot Pink in French!

)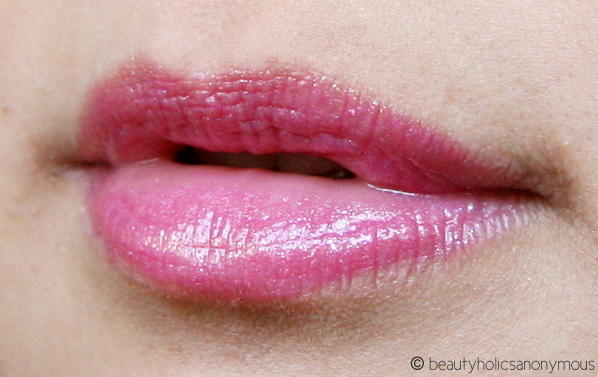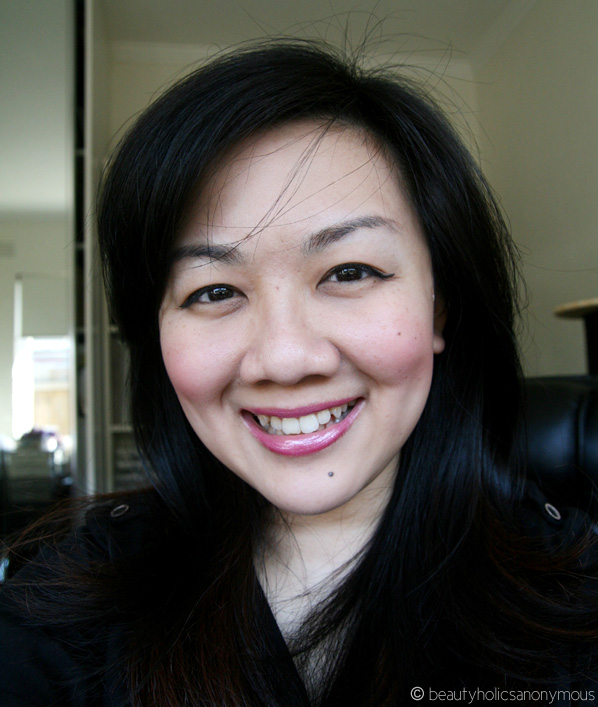 Face: Revlon Age Defying with DNA Advantage in #25 Medium Beige
Eyes: Urban Decay NAKED Palette in Naked, Estee Lauder Pure Color Liquid Eyeliner in Graphite
Cheeks: NARS Exhibit A
Lips: Revlon ColorBurst Lipgloss in Hot Pink
I'm loving this lipgloss mucho. Can't wait to get my hands on more shades to play with!

Revlon ColorBurst lipglosses retail at AU$22 each.