When it comes to charity, I find many brands only donate a tiny portion of the sales of a particular product to their selected organisations, and I don't like it. When I stumbled upon this limited edition hand wash by Trilogy, I figured it was just another product to boost profits while donating 10cents to charity. It was only when I dug deeper that I realised I was wrong.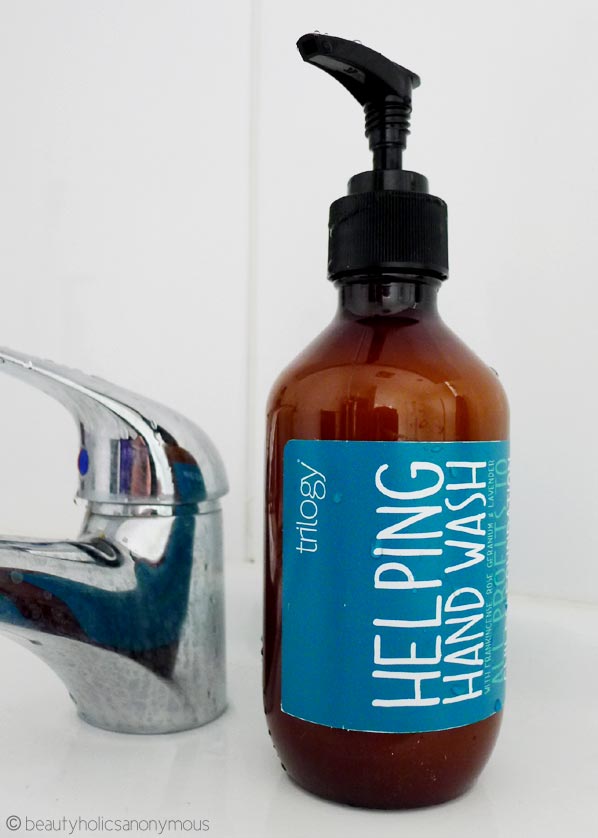 In celebration of 10 years in business, 2012 sees high performance natural skincare brand Trilogy launch a year-long campaign to raise funds for Child's i Foundation. In Uganda, poverty, disease and violence are rife, which leads to hundres of children being abandoned every year. Child' i Foundation is helping solve this endemic problem. The charity's transitional home and family support centre provides quality short-term care for babies; while its Social Work Team ensures every child in its care grows up in a loving family in Uganda.
What I like about this initiative is that 100% OF PROFITS from the sale of the Helping Hand Wash throughout 2012 will be donated to Child's i Foundation, which runs projects caring for abandoned babies and vulnerable mothers in Uganda and places children in loving homes.
Trilogy's Helping Hand Wash combines the natural antibacterial properties of Elderberry and Burdock with natural vegetable oils in an effective, low-foaming liquid soap. With Trilogy's signature fragrance of frankincense, rose geranium and lavender, the luxurious creamy texture leaves hands feeling deliciously soft and clean.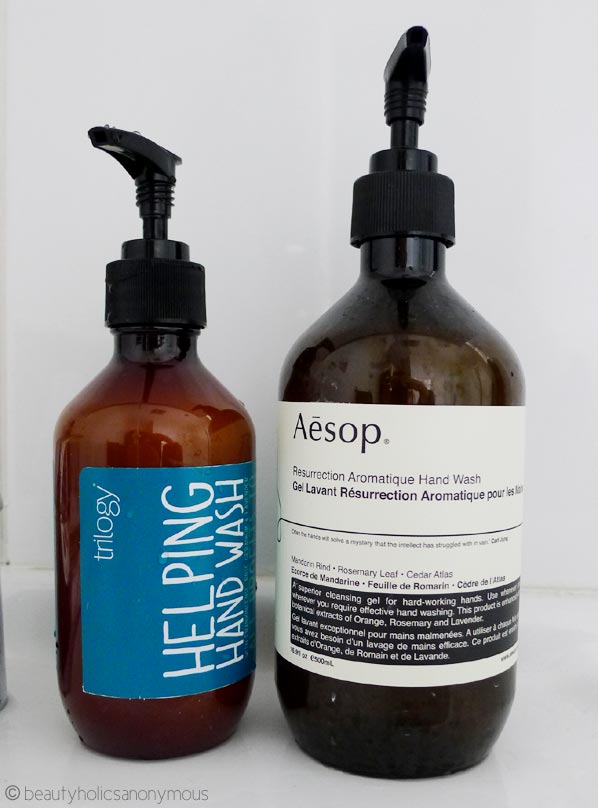 The scent is very similar to the Aesop's Resurrection Aromatique Hand Wash, and it's slightly cheaper too at AU$19.95 for 300ml (Aesop's AU$39 for 500ml). Aesop's hand wash is a gel whereas Trilogy's a creamy wash. After trying both out, I actually prefer Trilogy's hand wash. Personally,  it would be a good idea for fancy restaurants to stock Trilogy's Helping hand wash instead Aesop

You get a delicious-smelling handwash which looks good in your bathroom, and you're helping out children and mothers in need. It's win-win!
Child's i Foundation
Website: www.childsifoundation.org
Email: volunteer@childsifoundation.org or office@childsifoundation.org