Last month, I had the pleasure of attending an event held at the Napoleon Perdis Academy at South Yarra for the launch of several new makeup products from NP Set. We were kindly given some NP Set makeup to play with (always happy to play with makeup :P), and in the goodie bag were seven makeup brushes by NP Set. I'm always happy to receive makeup, but when it's makeup brushes, oooh even more exciting!
All of these NP Set makeup brushes are made with synthetic hair. The handles are made of plastic. The brushes are not too long, which is good, because I find long brushes (especially my MAC 150) annoying when I have to apply makeup in front of the mirror (the handles kept whacking the mirror). Despite the plastic handle, the brushes do not feel cheap and each is actually quite sturdy.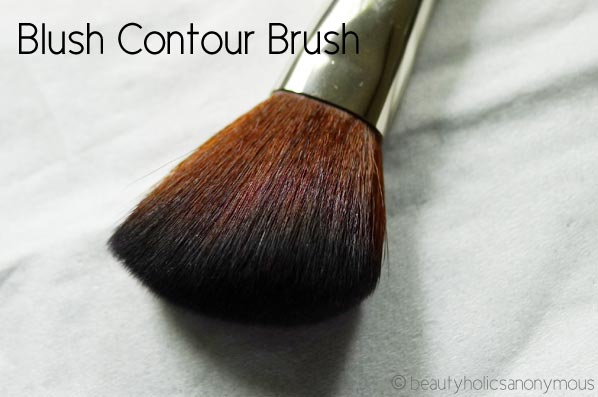 Blush Contour Brush (AU$29.99) – This is my favourite brush in the set. The hairs are soft, firmly packed, and its angled shape makes it easy to apply blush and contour with.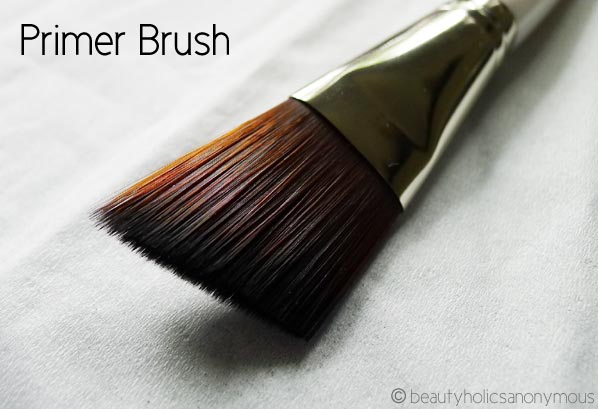 Primer Brush (AU$18.99) – I don't really get the purpose of this brush. This brush is apparently supposed to be used with NP Set's Pre-Foundation Primers. As I do not use makeup brushes to apply primers on my skin (only my fingers), I found another use for this brush. This brush is ideal for applying fask mask creams on the skin

You know when you're having a facial, and the beauty therapist uses a brush to apply a cream-based mask on your skin? I think this brush is perfect for it. What I like to do is scoop some of the cream into a bowl, and use the Primer Brush to apply it on my skin. The angled part made it very easy to go over areas around my nose.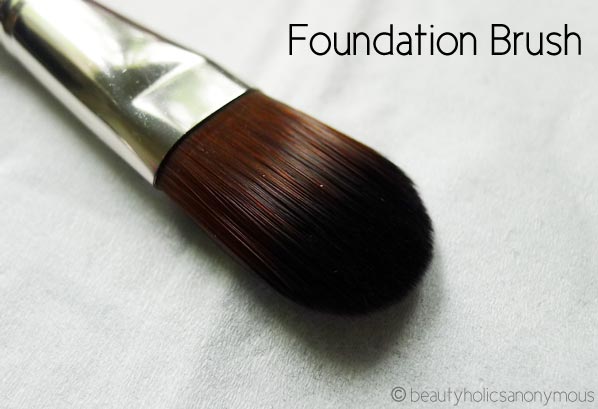 Foundation Brush (AU$19.99) – Don't really use foundation brushes to apply foundation as I prefer to use my fingers. The texture and fullness of the bristles is equivalent to regular foundation brushes.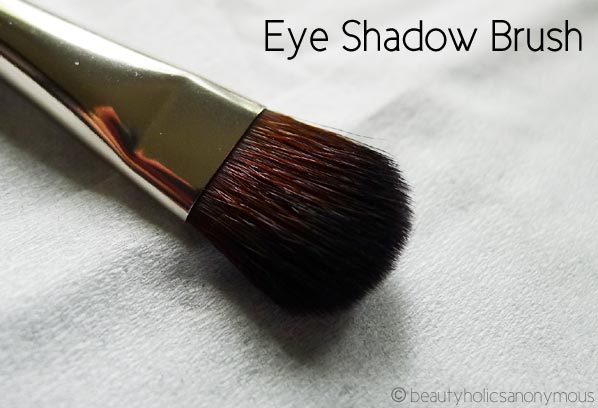 Eye Shadow Brush (AU$12.99) – This brush is big, and the hairs are long compared to most of the eye shadow brushes I have. I wouldn't use this to do any definition with this brush because it's too big, but it's good for applying a base shade all over the lid.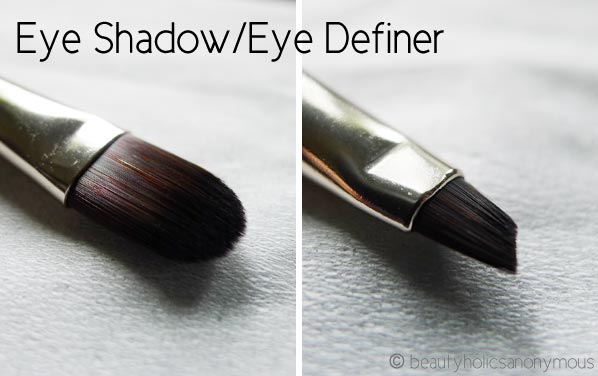 Eye Shadow/Eye Definer ($AU14.99) – I'm not a fan of using the eye shadow brush as an eye shadow brush (prefer natural-haired brushes for creating the smokey-eye look), so I use that end as a concealer brush. The Eye Definer part is used to line my eyes with gel liners and it does a pretty good job.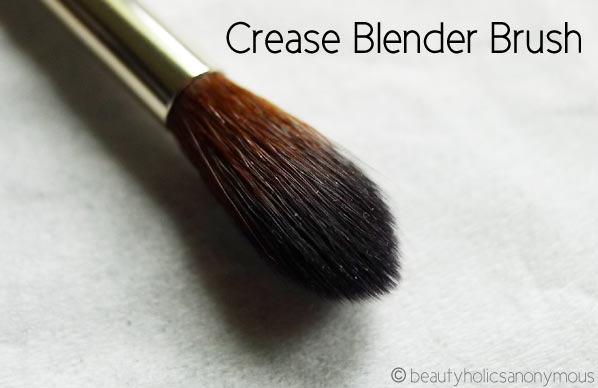 Crease Blender Brush (AU$14.99) – I compared this to my MAC 217 blending brush, and I actually liked this one more for crease definition. I'm quite rubbish at defining my crease when I do eye makeup, and this brush actually helps me do it properly. By looking down at a mirror, I sweep this brush back and forth my crease without any problems. I couldn't do that with the MAC 217. However, for actual blending of colours, I think I'll stick with the MAC.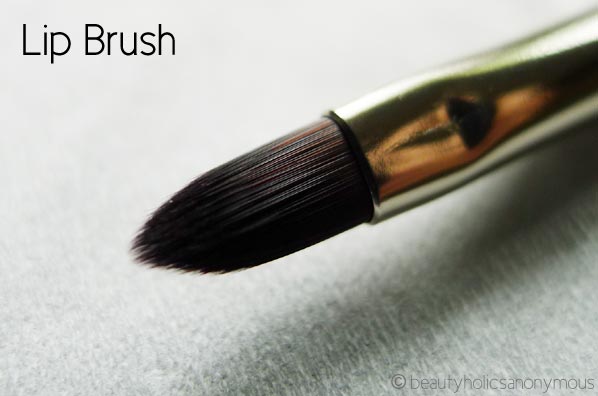 Lip Brush (AU$10.99) – This is my second favourite brush in the set. It's quite stiff, smooth and brushes lippie on the lips very well. Its tapered end makes it easier to define the corners of the mouth with lipstick.
I find that for synthetic brushes, when I sweep powdered eye makeup on the lids, I get a lot more fallout compared to natural-haired brushes. I find it better to pat eye shadow on the lid gently, thus reducing fallout and making sure I get more product on the lids than my face.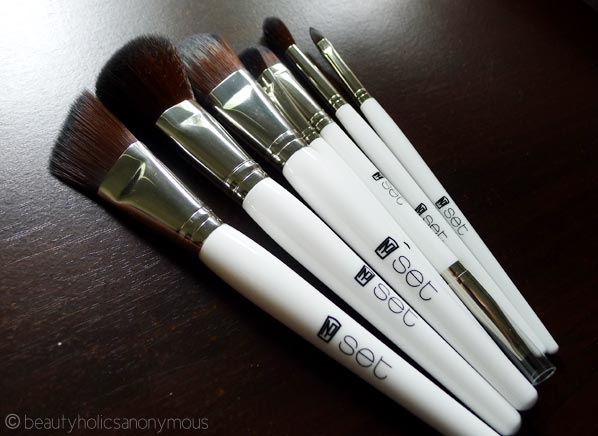 If you're looking for good-quality and affordable brushes, the NP set ones are pretty good. I don't recommend all of the brushes in the set, but basic ones like the Blush Contour brush, eye shadow/eye definer, eye shadow brush, crease blender brush and lip brush would not cost more than AU$100 combined. The eye shadow/eye definer brush can double up as a concealer brush as well.
Each NP Set makeup brush is sold separately and the brushes are available at selected David Jones and Target stores nationwide.