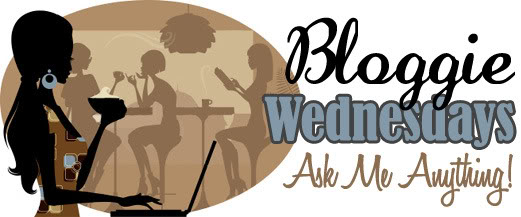 Happy Hump Day, folks!
I haven't done this in a while, so I thought I'd open the floor to you once more. For those of you who are here for the first time, welcome to Beautyholics Anonymous! I hope you like what you see, and stay on for a drink or two 🙂
Ask Me Anything is a short segment of, well, ask me anything! If you have any questions about anything, beauty or blogging related, feel free to shoot me those Qs. If you feel like a chat, come in for a virtual cuppa and I'll have one with you. It's your call. Tell me what you've had for lunch. Did you buy anything new? Go ahead and share them with us!
If the questions are blogging related, it helps me tremendously in writing my Bloggie Wednesdays series, which I have thoroughly enjoyed.
Fire away! 😀
Bloggie Wednesdays
is a series of articles just on blogging. They contain tips, how-tos, discussions about anything and everything you need to know about blogging and how we can be better bloggers. If you have any suggestions, tips and tricks about blogging you would like to share with us, or if you have any questions you would like me to address, please let us know in the comments.