About a month ago, I received an email from a reader, Alana, to review the IntensifEye wet/dry eyeshadows from Australis. I've only ever tried one eyeshadow from Australis, so I thought, heck, why not? I aim to please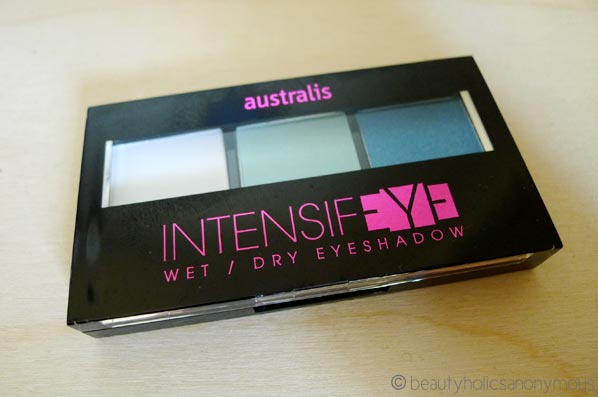 There were 4 different colour combinations for the eyeshadow trios. I bought the one in Out of the Blue, since the teal really stood out for me.
When I tested the eyeshadows out at Priceline, they felt like cream shadows. However, when I broke into my brand new palette, it was dry, like regular eyeshadow. I experienced no fallout, although the powders are quite flaky on the palette (ie lots of fallout on the palette when you pick up the eyeshadow with a brush).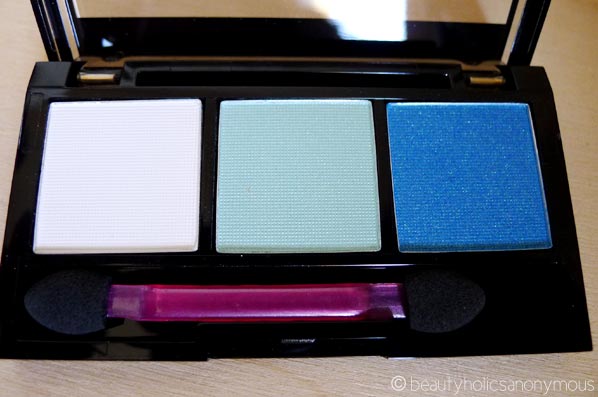 As usual, I couldn't be bothered with the applicator (it was chucked as soon as I removed the plastic cover), and found that the best way to apply the eyeshadows was with my fingers. Makeup brushes just didn't give me the opacity and consistency I wanted. With my fingers, I patted the colours on the eyelids.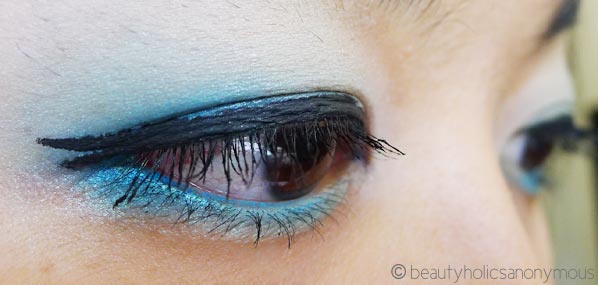 Initially, I was quite skeptical with the eyeshadow, to be honest, given that the previous Australis eyeshadow I used wasn't all that good. However, I was quite impressed with this one. The colours were very pretty, especially when you blend the light green with the teal.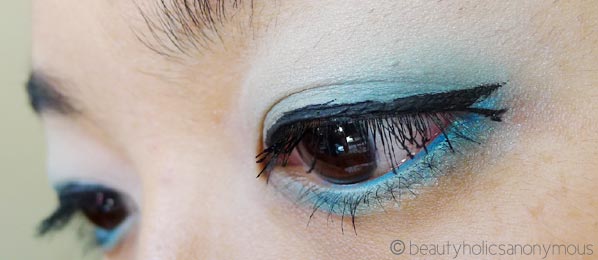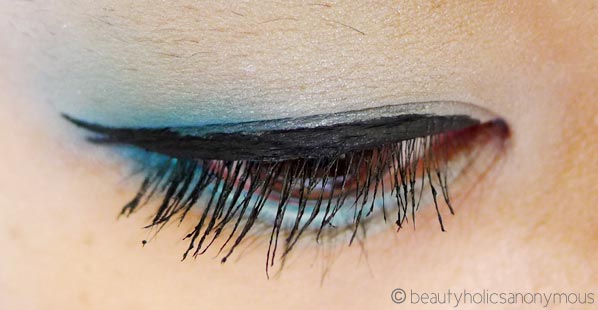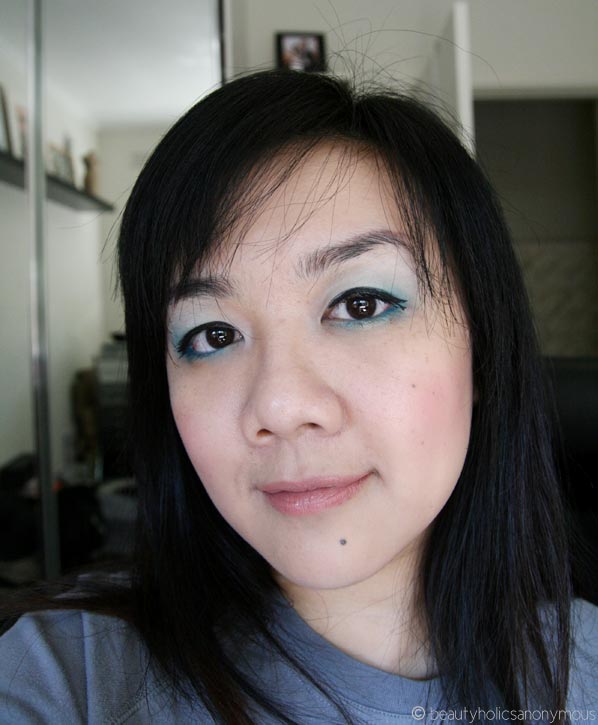 In terms of longevity, with eye primer on my oily lids, I did not experience any creasing or reduction of shadows (ie powders slipping away with the oil on my lid) until about 5 hours later before the first signs of creasing started to show. I thought that was mighty impressive given that my eyelids are super oily, and most shadows don't last long, even with eye primer on.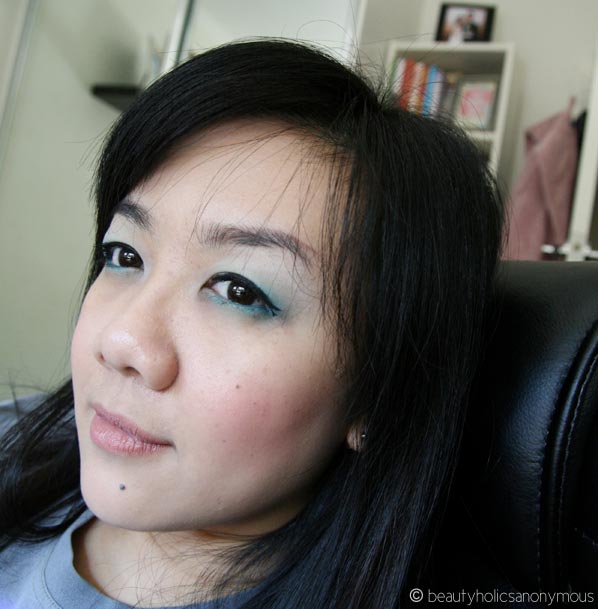 I haven't the chance to use this "wet" yet; when I do, I'll update the post with more pictures

After trying this Australis wet/dry eyeshadow palette, I'm very keen on getting another one. It has quite a creamy consistency for a dry eyeshadow, very pigmented, not gritty and does not feel cheap.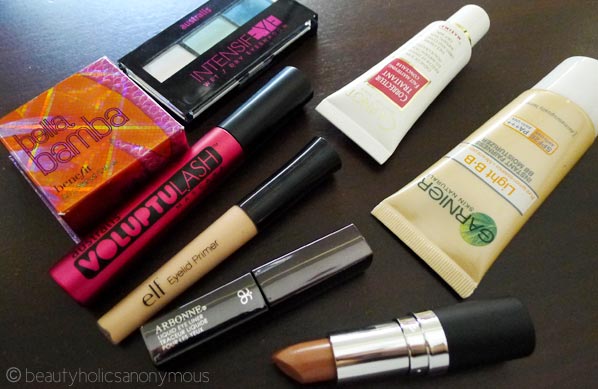 Face: Garnier Light B.B Instant Fairness BB Moisturizer, Guinot Fast Mattifying Concealer
Eyes: elf Eyelid Primer, Australis IntensifEye Wet/Dry Eyeshadow in Out of the Blue, Arbonne Liquid Eye Liner, Australis VoluptuLash Mascara
Cheeks: Benefit Bella Bamba
Lips: Face of Australia Lip Quench SPF30+ in Nude Satin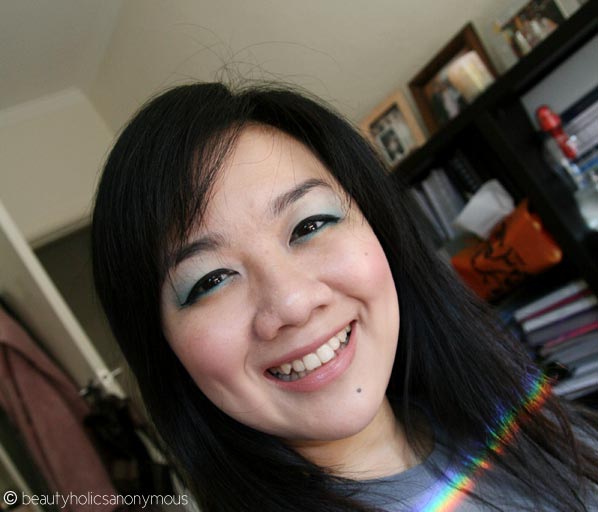 Thumbs up to Australis for this one!

Australis IntensifEye Wet/Dry Eyeshadow Trio retails at AU$11.95 and is available at Priceline, Kmart, Big W and Target stores nationwide.