Next to green nail polishes, blues are another favourite of mine. I recently *ahem* acquired a number of blue nail polishes from Rimmel, Australis, Ciate, Nubar and RMK. I'll show you the RMK in Holographic Blue today.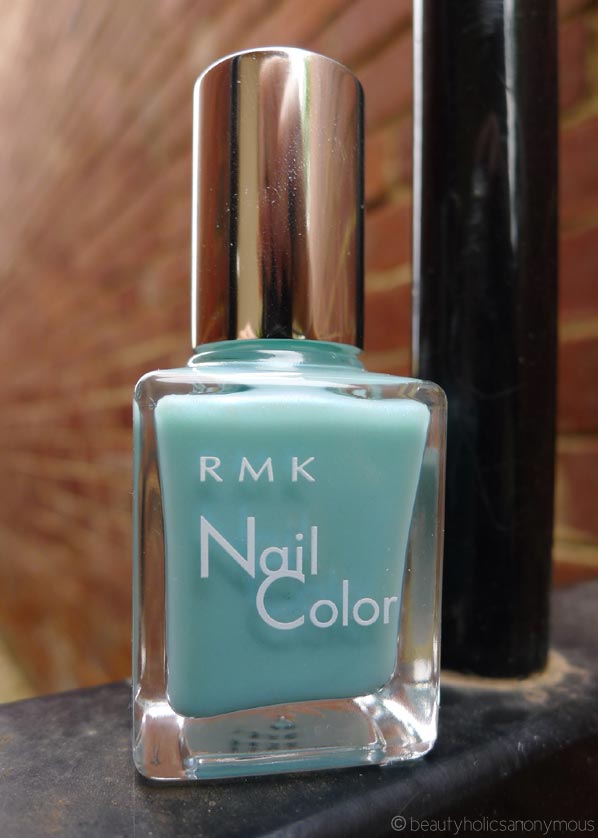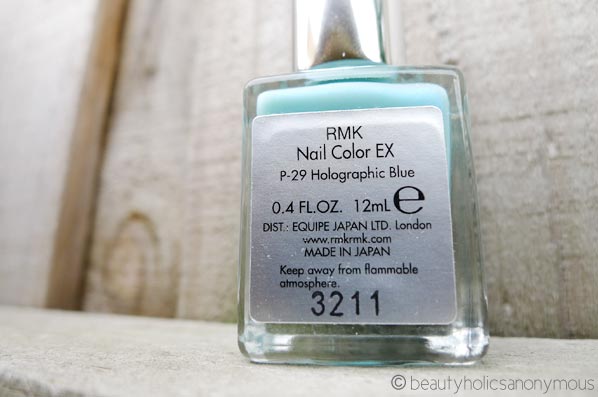 I remembered watching one of Lisa Eldridge's old videos, and in one of them, she wore a gorgeous ice-blue nail polish by RMK, which I adored. Unfortunately, that shade has been discontinued. I browsed BeautyBay.com for something similar, and the closest I found was the Holographic Blue. At least, that was what I thought then. Interestingly, I couldn't find any images of the RMK in P-29 when Googling for swatches. Nevertheless I was intrigued by the colour, and quickly added it in to the shopping cart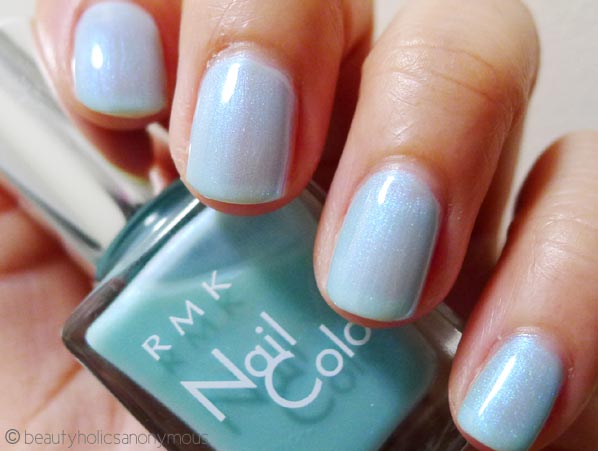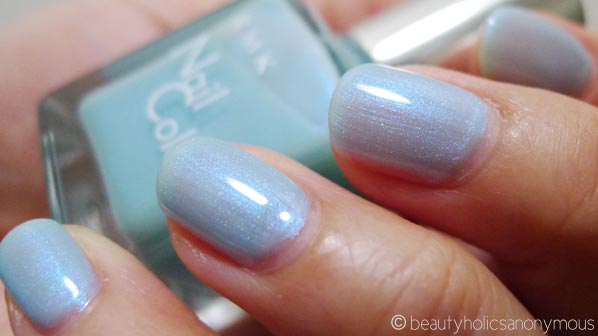 In contrast to the bright ice-blue Eldrige wore in the video, the P-29 in Holographic Blue is a very soft, iridiscent sky blue with a subtle purple shimmer. As you can see, the lacquer is very sheer. It took 4 layers to achieve any form of opacity, and even then you can still see the nail bed.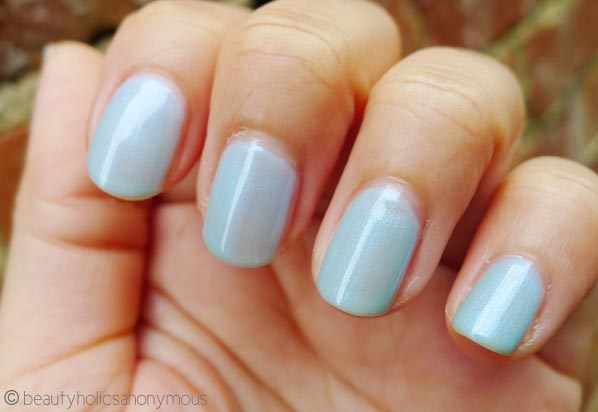 I've not tried other RMK lacquers, but this one has a beautiful formula to work with. The brush is round but quite big, and there are no drags or streaking. As it takes quite a number of layers to bring out the colour, there's a tendency to want to pile on more varnish at one go. I do not recommend that at all because I did that, and if you look closely, you can see that the nail polish tends to shrink at the very tips of the nails. I reckon the first couple of layers I piled on were a tad too thick, hence the shrinkage. I find that if you work in very thin layers, there's no shrinkage.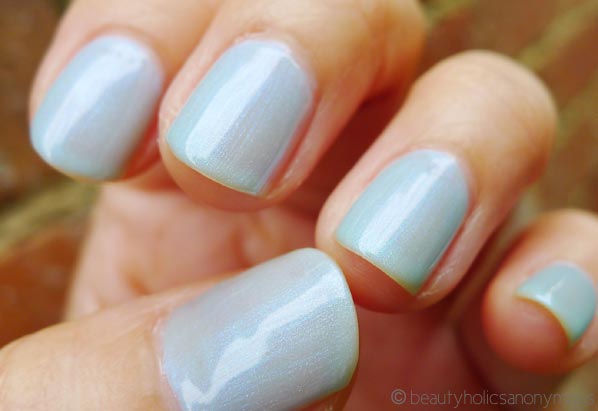 Other RMK polishes are now calling my name