I love chunky cocktail rings. They automatically jazz up any outfit, and it makes a great conversation starter. I tend to move my hands quite a fair bit when I talk, so people do notice 😛 Plus, if you have a sturdy big knuckle duster on your fingers, they make an impromptu *ahem* "weapon" if you should need one on a night out (which I hope you never do!).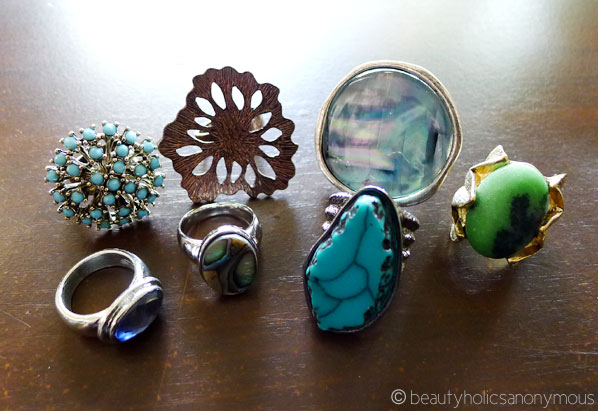 Most of my rings are from Lovisa, Diva and Colette. Some were sourced from flea markets.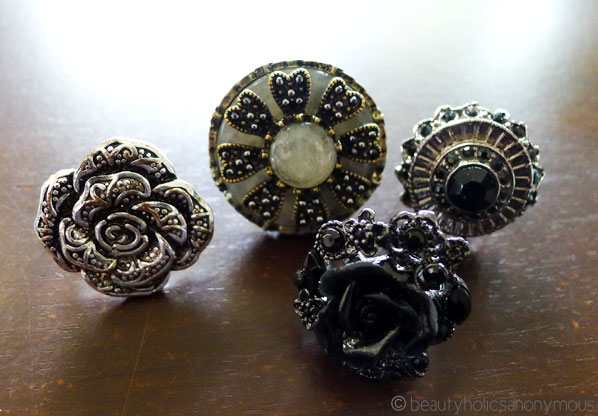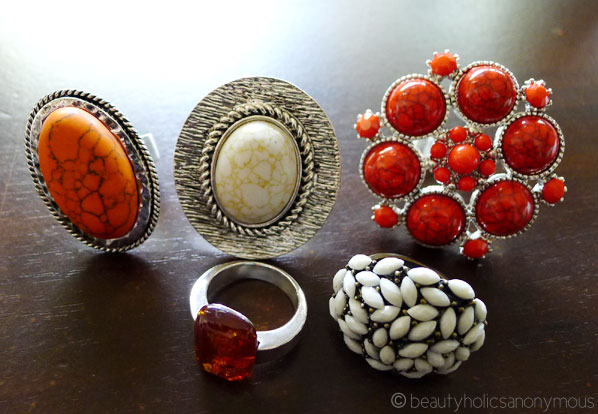 The ring with an amber stone was a gift from my mother-in-law.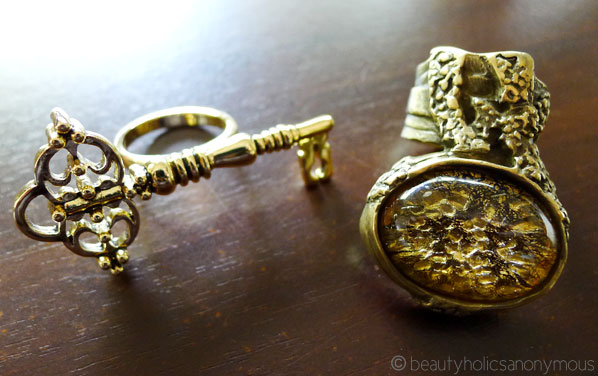 House of Harlow and YSL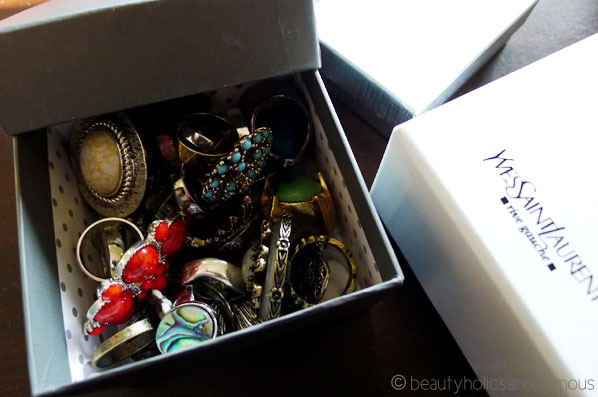 I need a better storage solution for my rings than this
Are you a fan of chunky rings too? 🙂