I'm not usually a fan of glitter in nail polish, mostly because they are a pain to remove. But when I read the rave reviews of the flakie polish from Australis, and saw the gorgeous photos, I knew that glitter or not, a bottle of that nail polish will have to be mine. All I needed was a stop at my favourite Priceline, and I was good to go!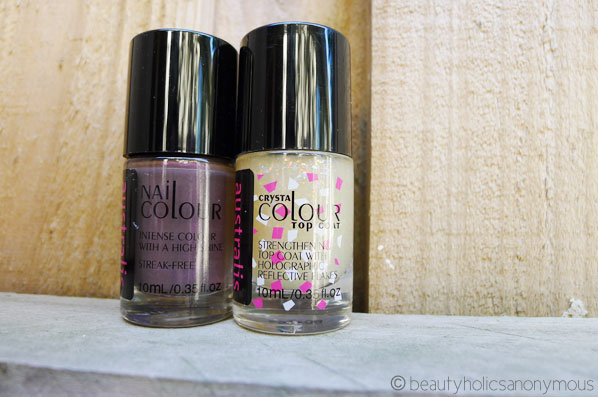 The Speck-tacular, as it's so aptly called, is actually a top coat with holographic reflective flakes. This goes very well with very dark, cream lacquers. Today, I've decided to pair it with another nail polish from Australis, a gorgeous shade of mushroom called Rabid Revenge. Gotta love the name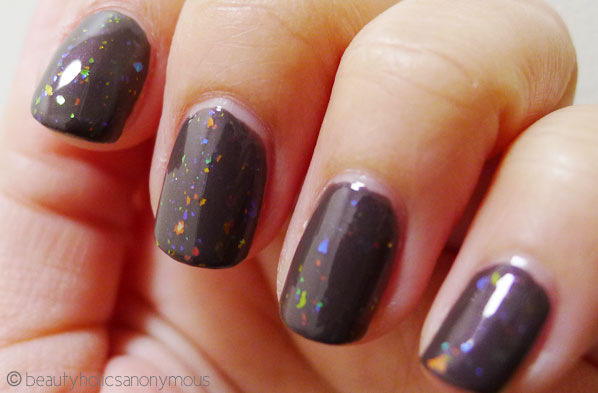 The top coat alone is not as good as the Seche Vite, so I'd still slap a layer of that on. Other than that, I really like it. The flakes go on very nicely against the dark mushroom, and does not overpower the base shade. Best of all, it's a piece of cake to remove. An enthusiastic thumbs up from me for this one.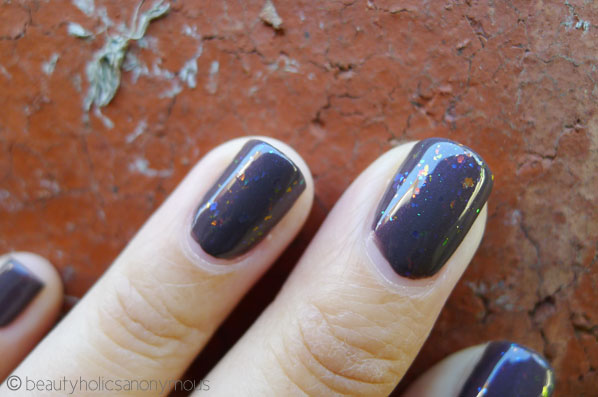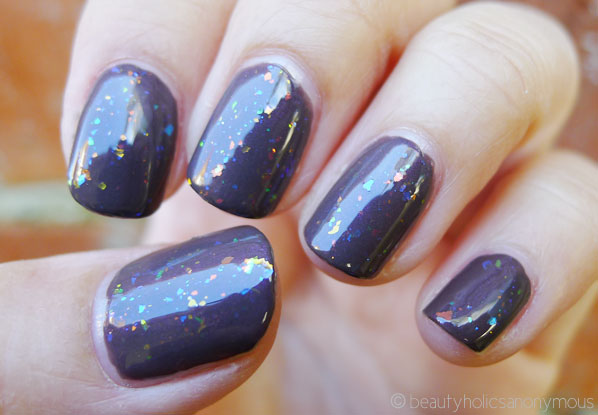 I'm trying this against a black creme next. Any recommendations for good blacks?