I was strolling along The Rocks Weekend Market in Sydney as few weekends ago when I stumbled upon a stall that looked very familiar to me. It was Lavion!
I discovered Lavion a year ago when I was flipping through InStyle, and completely fell in love with a particular scarf, the very aptly named Melbourne scarf. I've been coveting the scarf since then, but didn't know if I should splash $150 on a scarf. Time went by, but I never forgot the scarf, and once every couple of months, I'll go back to the website and look at it.
It was kismet when I saw the Lavion stall at The Rocks market. I wasn't even supposed to be at that market, as I originally intended to visit the Paddington market instead. But I'm so glad I didn't, because when I finally laid eyes on the Melbourne, I knew at once that I had to get it.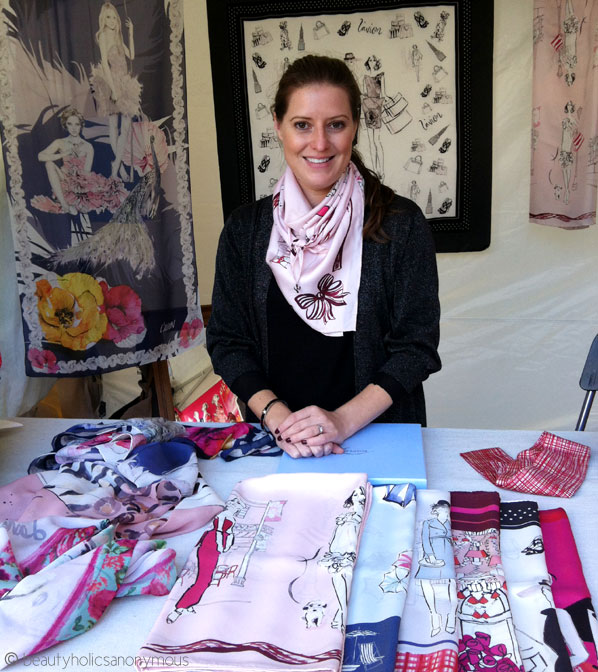 I also had the pleasure of chatting with Jo, the founder of Lavion. While fondling her pretty scarves 😛
I love everything in your online shop, especially the scarves! What is it about scarves that inspire you?
Scarves are so versatile and they can transform the simplest of outfits. A plain t-shirt and jeans can be so chic worked back with a beautiful scarf. No matter the weather, you can always find a use for a scarf from neckwear to beachwear!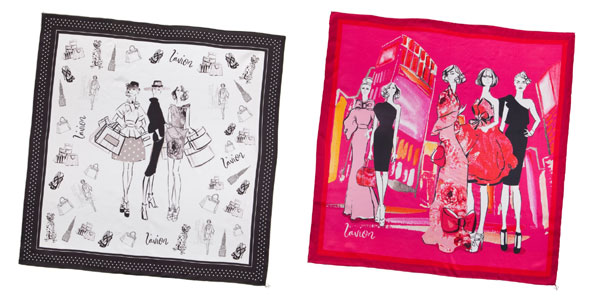 Kerrie Hess is my favourite illustrator! How did the collaboration between Lavion and her begin?
I really admire Kerrie's body of work and when I had the idea for my 'Fashion Cities' range, I thought that Kerrie was the perfect choice to collaborate with. I flew down to Melbourne to meet her and we moved forward from there. Not only is Kerrie very talented, she is a pleasure to work with and one year on we continue to support each other.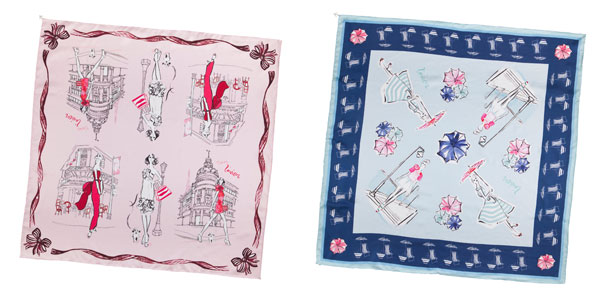 What's your favourite scarf in the range?
I truly don't have one! I intentionally made them unique and varied in colour, so they could all serve a different purpose in my wardrobe. Depending on what mood I am in, I will go for bright, classic black and white or the more subtle tones of the Paris and Sydney scarves.
Do you have a favourite way of wearing a scarf?
The most convenient way is just to fold the scarf in half to form a triangle. Then to take the corners behind your head and back around to the front. It is casual, easy and stylish!

What can we look forward to in the coming months at Lavion?
I am working on a new range of scarves that are beautiful water colour paintings printed on to the silk. They will be launching later in April and they are looking amazing!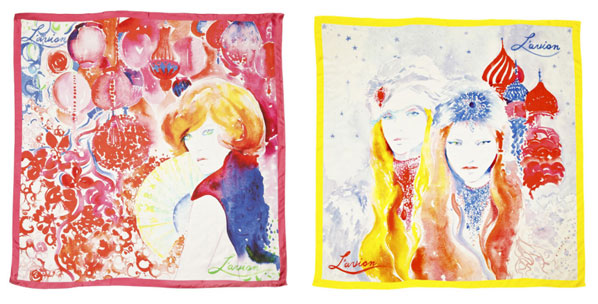 Sneak peek – Shanghai and Moscow (by international illustrator and artist Cate Parr)
I liked how you collaborated with a few bloggers to launch the new Flora & Fauna collection. Is that something you'll be doing again for any future collections?
Yes, it was an inspiring way to see other people's interpretations of styling and wearing the scarves. The bloggers were all very talented and I would definitely consider doing something similar in the future.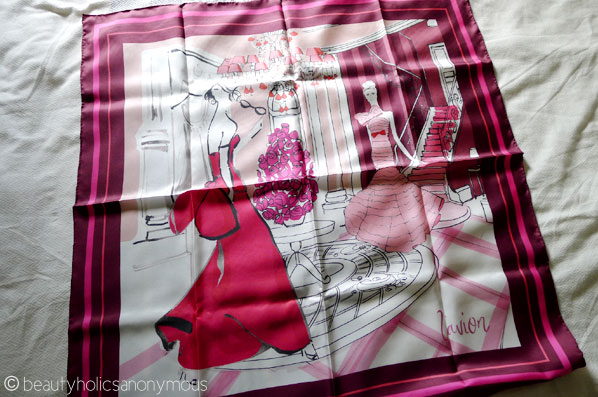 The Melbourne
I'm sure my readers in Sydney would love to be able to see your gorgeous scarves in person! Will you be at The Rocks Weekend Market every weekend?
I try to be at the Rocks Market a couple of weekends a month. It is a great way for me to meet customers and for people to touch and see how beautiful the scarves are in the real. Customers can always email info@lavion.com.au to see if I will be at the markets on any given weekend.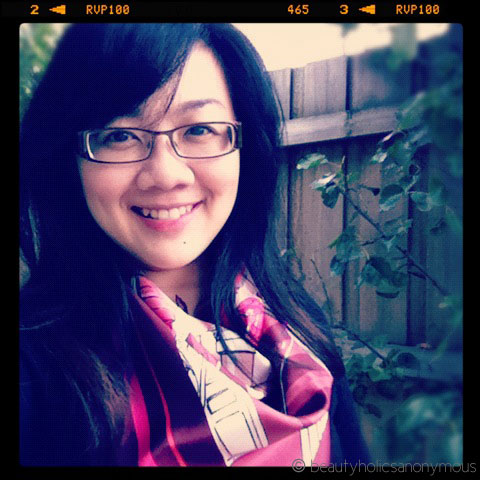 Wearing the Melbourne, Ascot-style
If you're into scarves, especially beautiful 100% silk twill with hand-rolled hems, I highly recommend you check out Lavion! 🙂