Cousin Beetrice is in town, and I'm being the (hopefully) perfect hostess in showing her the delights of Melbourne. So far, in the two days she's been here, and we've ate and shopped up a storm. Good times.
Today's post is going to be a really quick one. So quick, I'm actually blogging from the WordPress app on my phone. Trying out mobile blogging to see if it works 😉
Bee's been wanting to have a manicure done by Clara ever since she saw my McQueen nails. I'll leave it to her to show you how gorgeous her design was on her nails. I couldn't leave without doing something too.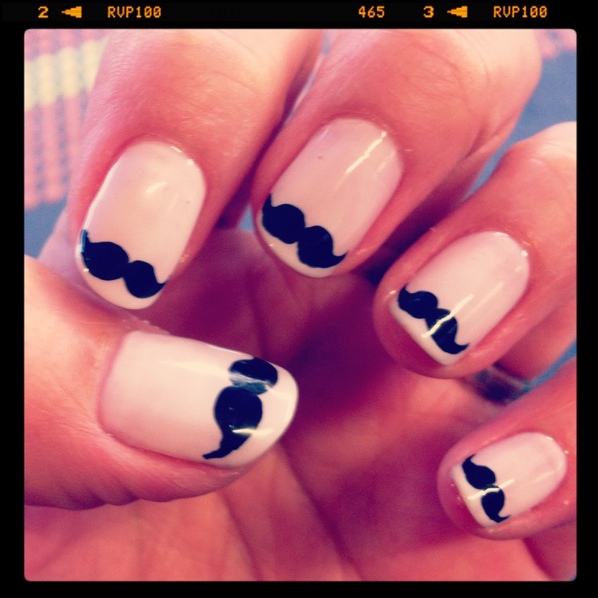 How cute are they? 😀