What do you call your mother? Mum? Mummy? Ma? I call mine Mee. I have ever since I can remember. She said I was too lazy to call her Mummy so I shortened it to Mee. Incidentally, I call my dad Dee 😛
My mother was the one who started me on skincare at a young age. I was 11 years old when I started using Kao Biore and Clinique. Mum was an avid of Clinique back then, and she would hand me gift-with-purchase deluxe samples to use. She had the biggest dressing table I've seen (to my young eyes anyway), and it was always full with different types of beauty products and makeup.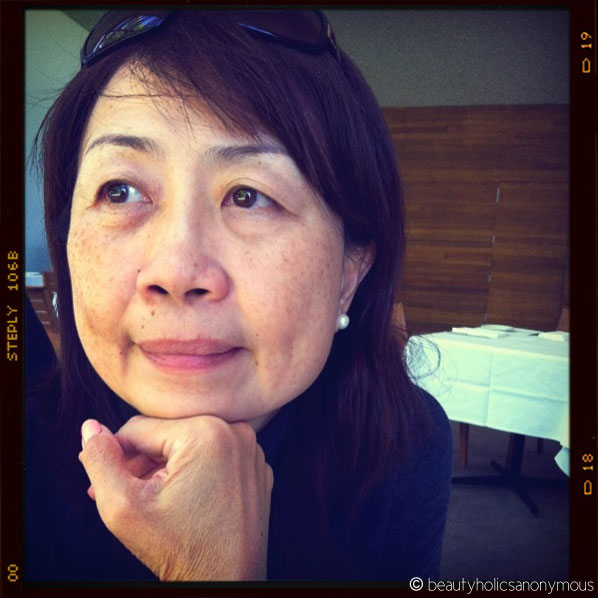 For Mother's Day, I thought it would be an interesting idea to do a little Q&A with her, on what her beauty regime was when she was young. Mee is a little shy about this, so do give her a warm welcome. Some sentences have been edited for clarity, but everything else was verbatim. My comments are in italics.
Over to you, Mama Beautyholic!
How old were you when you first started using skincare products?
When I started working around the age of 17. Kung Kung (what I called my late maternal grandfather) at that time worked for Georgetown Dispensary where it sold a lot of imported US and European cosmetics. He brought back Oil of Ulan (now known as Olay) and Max Factor which was one of the many popular brands at that time.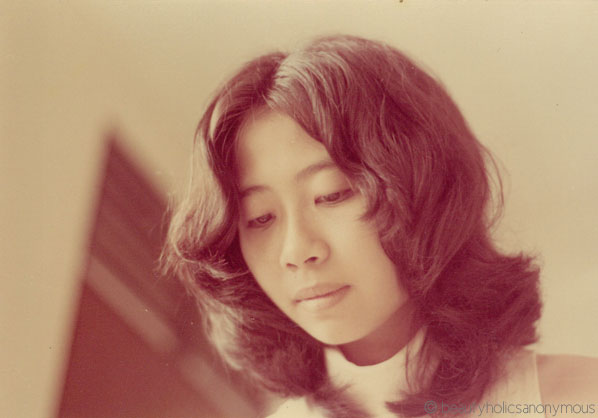 Unedited photo of my mum at age 22, just before she married my dad. What a stunning lady
What were the first brand of skincare products you used?
I started off with Oil of Ulan as a moisturiser for several years. No other lotions whatsoever. About 2~3 years later, I found white patches on 2 sides of the face. I visited a local skin specialist and was told that this cannot be cured. I went for a 2nd opinion. This time the dermatologist diagnosed as a simple fungus growth. Mr Singh treated it and introduced me to using the brand Clinique. From that time onwards, the whole range of Clinique products came to the picture.
What about makeup? When did you begin using makeup?
When I started working. I used Max Factor in the beginning and later changed to Clinique. That was the time when all you gals including the Seremban kids were having lots of samples and gifts like Clinique purses, lipsticks, eyeshadow, etc. (By Seremban kids, she meant my cousins, which included Beetrice).
Did you have a favourite skincare product when you were young?
Yes, the Clinique yellow moisturiser (Dramatically Different Moisturizing Lotion) was and still is my favourite to this day. This item serves as my daily and nightly face cream during my younger days. Of course now at this age, it cannot serve its purpose 100%. I need to use different layers of stronger creams/serums to prevent the appearance of more wrinkles. This yellow lotion has been on my dressing table since 30 over years ago. I remembered attending a beauty seminar. A male beautician once told me that this is the best moisturiser he came across (even though he was representing another famous Japanese brand).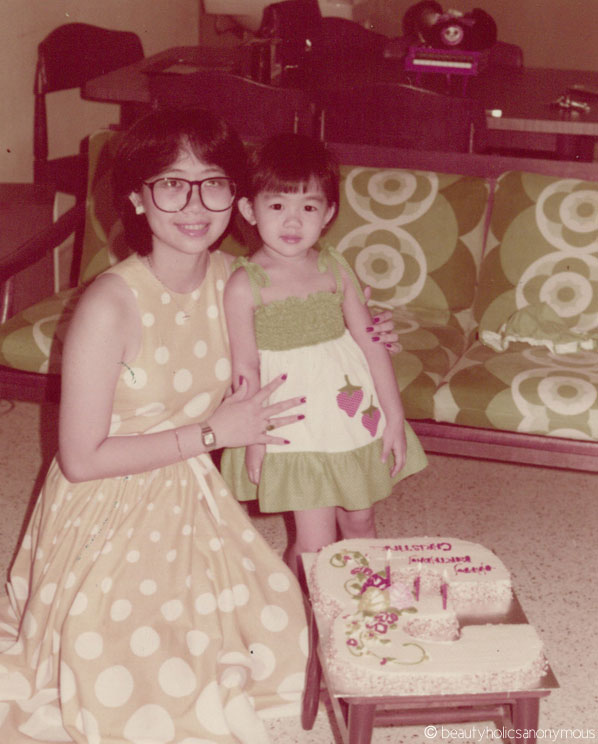 Mee and I on my 3rd birthday. I want that dress! No, not my 3yo one 😛
Did you make any beauty mistakes you wished you didn't make?
Yes, of course. I used to rub the areas around my eyes all the time. Thus to date, I have more wrinkles and crow feet around the eyes compared to the rest of the face. Mee always warned you never, never to do that, remember? (yes Mee. Learning my lesson big time). Other than this, the next is always the neck which we always neglected. The neck area is as important as the face. One can know the age of the person by noticing the neck area. So whatever regime you apply on the face, you have to do the same for the neck.
What's your favourite beauty products now?
I have a few favourites :
a. My old faithful Clinique moisturiser
b. Estee translucent loose powder – have tried many brands but found that this is the best. Powder is fine and not cakey when applied. Very natural looking.
c. Latest Kanebo Milano compact powder – This is a limited edition and heard that this is only available once per year. Heard from the sales lady that only 7 units were allocated to her shop. Found that most of the fine lines were no longer noticeable. But a bit pricey though. Only used it on special occasions. (I saw this back in Malaysia. Kicking myself silly for not buying one. It's a beautiful, highly fine-milled powder in a gorgeous case).
Now looking forward to trying a new Korean brand called "History of Whoo". Heard of the very good reviews from the internet and needed the whitening range to combat my current pigmentation problems resulted from too much sun exposure (golfing)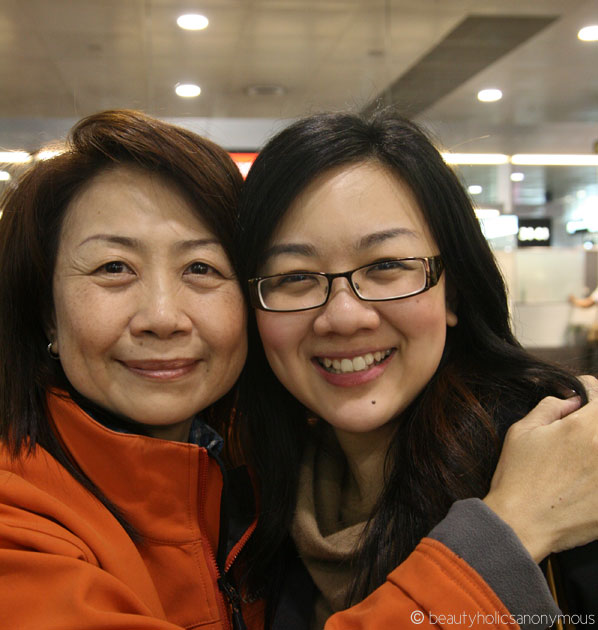 What's your skincare routine like now?
At night: Kanebo cleansing foam (using the Clarisonic), Faceship Flebote Collagenic Massage Cream (alternate days), Clinique Clarifying Lotion, Kanebo Reviving Marine Mist, Medik8 White Balance, A'kin Cellular Radiance Serum, ROC Retinol Correxion Eye Cream, Estee Lauder Re-Nutriv Age Correcting Cream
During the day: Kanebo Cleansing Foam, Clinique Clarifying Lotion, Medik8 White Balance, ROC Eye Cream, ROC Deep Wrinkle Daily Moisturiser, Clinique Yellow Moisturiser, Sunsense Daily Face SPF30+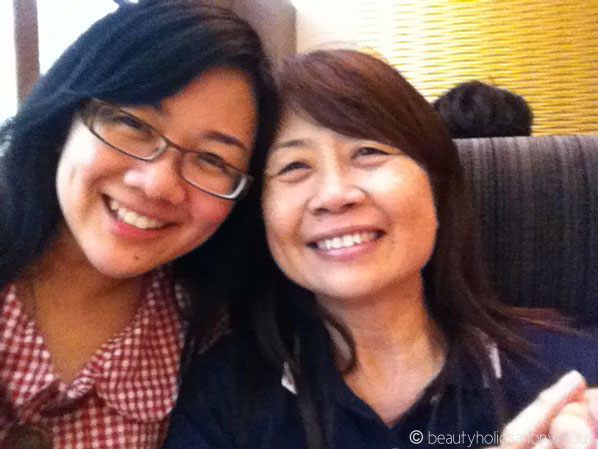 What beauty advice would you like to impart on the readers of Beautyholics Anonymous? 😉
2 items:
A) The use of sunscreen.
This is of utmost importance especially in tropical countries like us where the sun is so intense. Even at home, one has to apply sunscreen to the face and neck. Of course, sunscreen is required for outdoors on the rest of the body as well.
B) Body and Hair Care
The outward beauty of a woman does not necessarily refers to the face only. The silky smoothness of the body and the hair come as a totality of beauty. Daily use of body lotion and cream are a must. Take special care of the drier areas like elbows, knee cap and feet. Scrub should be used minimum twice per week. (all these years I have been using Body Shop African spa hand & foot cream, and lotions from Crabtree & Evelyn or L'Occitane). After a hair wash, I use a hair moisturiser and Redken smoothdown cream to give the hair a soft and bouncy look.
Thanks, Mee! Now you know where my obsession with beauty and makeup is from 🙂 There are heaps more interesting stories from my mum, but I'll leave that to another day and another post.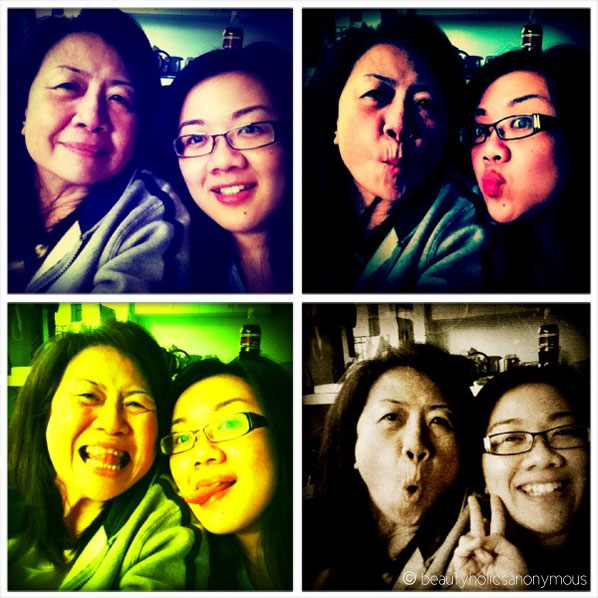 For now, I'd just like to wish her (and all mothers) a very lovely Mother's Day. There's nothing more important I can say but a huge thank you with plenty of hugs and kisses. Without you, there's no me.
Love,
Tine xx
PS: I'm also on Daily Makeover today where I show you what I learned from Mee 😀