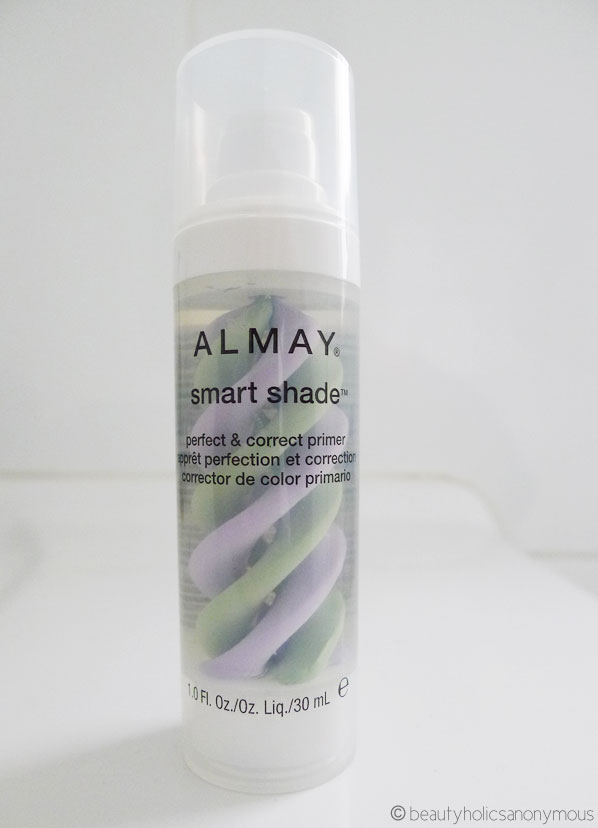 When Almay's Smart Shade Perfect & Correct Primer landed on my desk for review, my first thoughts were "woah how cool is that bottle?" and "how did they get the two creams to form like that?". My nerd brain immediately went to breaking the bottle apart just to see how it works, and not even to use and review.
Well done, Almay, for impressing me enough on packaging alone

Description:
Visible colour correcting green and lavender ribbons to neutralise redness, while evening out and brightening skin tone. Smoothes and softens skin for a more refined, poreless appearance. Lightweight gel formula doubles as a skin treatment, increasing hydration up to 265% without clogging pores. Increases makeup wearability and improves application. Hypoallergenic, Dermatologist tested. Oil free, fragrance free.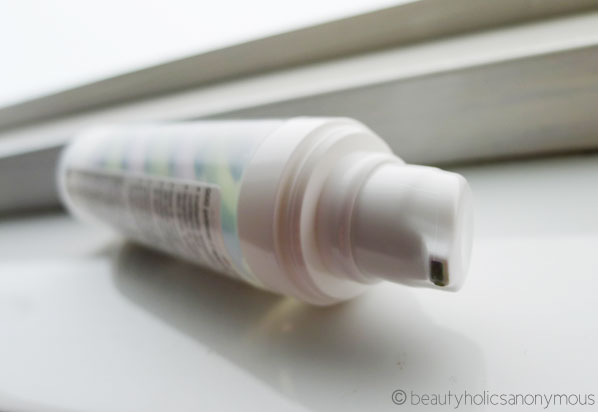 It dispenses green and lavender cream simultaneously, so there's no need for you to shake the bottle before use. The lavender cream evens out and brightens the skin tone, and the green one reduces redness. It's slightly silicone-y to the touch, but only just a tad. It's definitely not to the consistency of, say, Smashbox's Photo Finish Primer, if you can imagine that comparison.
There's actually more green cream than purple even though I expected an even amount of both per pump. It actually works out better that way for me as I prefer more of the green primer to reduce the redness around my nose.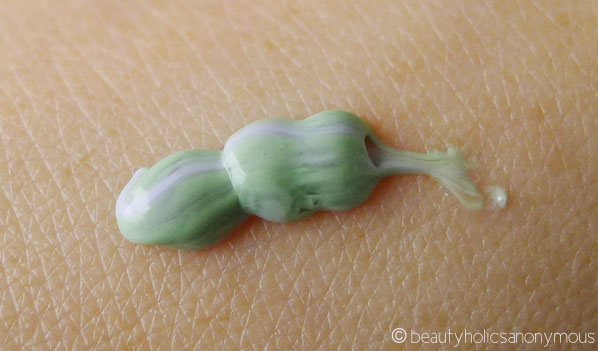 As you can see, it does not look very appetising when the cream is dispensed from the pump. It reminds me of bird poo. A very healthy and full bird who's just done a nasty ol' #2

Okay, unsightly poo-like cream aside, I like the primer. I use it primarily on my T-zone and chin, especially around the nose where I get the most redness. It doesn't eliminate the redness nor reduce it very significantly, but it does neutralise the redness quite a bit, which is good enough for me.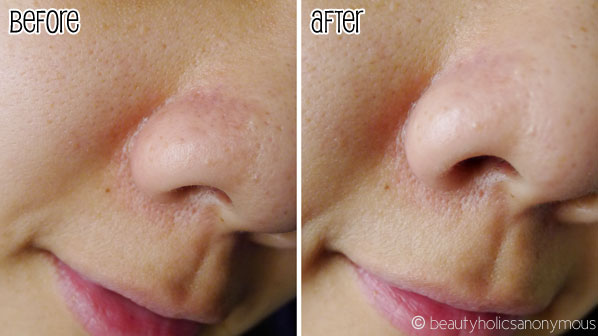 Primer on and around the nose, no image retouching
I like using this during the day under my BB creams. It fills in the pores and allows my makeup to look good and natural. Plus, how cool do the creams look in the bottle, eh, like a DNA helical structure?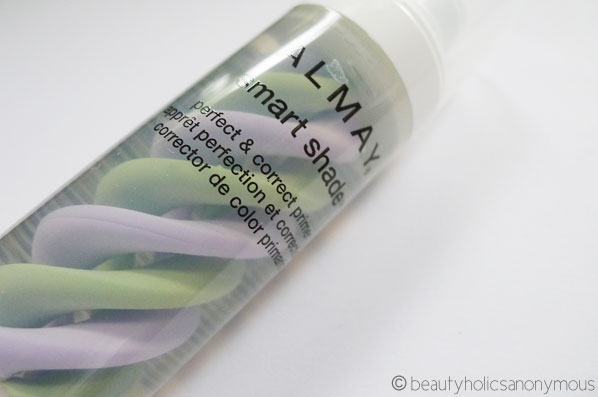 Almay Smart Shade Perfect & Correct Primer retails at AU$25.95 for 30ml and is available at Priceline stores nationwide.
What I like about it: Too cool packaging, the green primer reduces redness around my nose, increases BB cream wearability
What I do not like about it: It still looks like bird poo.
PS: One day, I will break this bottle apart for I must know how they formed the helix!