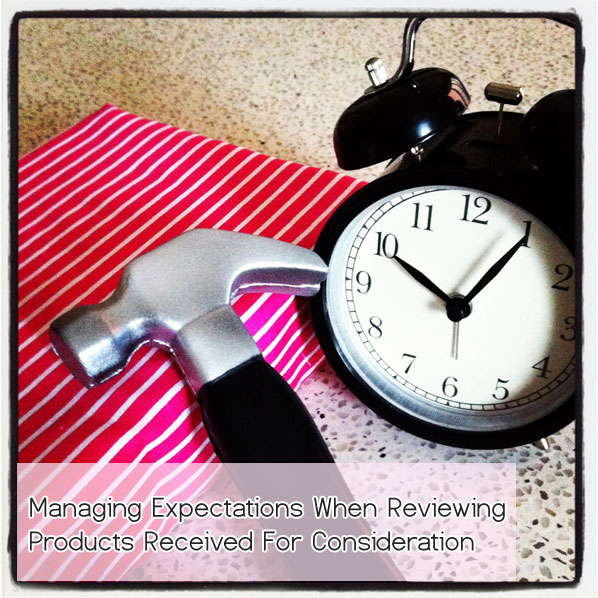 When I blogged about how I trial new skincare products, I received a few comments and questions on how to manage the pressure of churning reviews after reviews, especially when the products were provided by PRs for consideration. They were getting emails from PRs asking them what they thought of the product, if they had a chance to use it yet, if the reviews are up, and so on.
It's times like this that I long for the good ol' days when we actually had to buy our own stuff to review. Remember those?

But I know what you mean. It's no fun to have to deal with pushy PRs and blogging stress. We get enough of those from work. Blogging is supposed to be fun! It's where we go to to get away from stress, and not to have additional stress.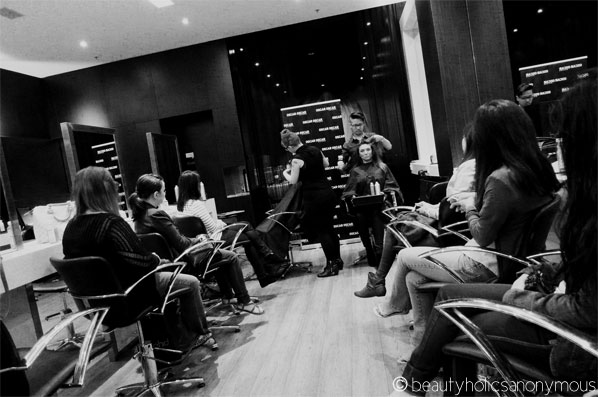 I'm thankful that being a beauty blogger in Australia, we get a lot of support from brands who like working with bloggers. I've been given a lot of opportunities to try out new products that I probably wouldn't have known about before. With that, sometimes those opportunities, fantastic as they may be, get a bit overwhelming. I just don't have enough time to try them all out. And now, I have PRs chasing me left, right and centre on my reviews. Argh what is a beauty blogger to do? When did it get so complicated?!
Sound familiar?
It does not have to be so complicated. It can be done.
Here are my top 5 tips on how you can manage your product review load.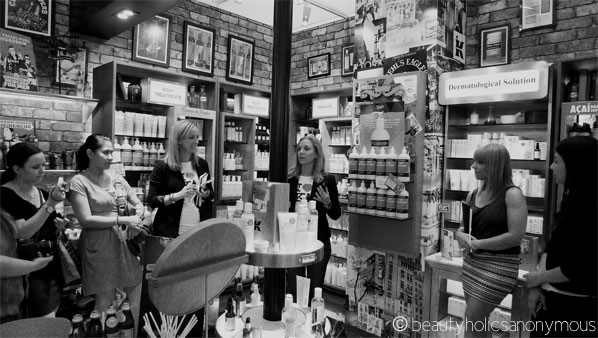 1. Be selective of the products that you want to review.
If you have oily/combination skin like me, try not to request for products that are clearly meant for dry skin. Chances are your skin will break out from the rich creams and the reviews won't be accurate because the product wasn't meant for your skin in the first place. Be selective of the products you request for review. Every press release you receive is not an invitation for "come and get free samples". There's no free lunch. For every request you make, there's an obligation for you to write about the product.
2. Be realistic of the expectations of blogger events that you attend.
This is a bit tricky if you do not live in Sydney because other states get far fewer events in comparison to Sydney. So it's very easy and natural to jump on every event that you get (it happens to me too). We have to remember that blogger events on product launches are not places to network with other bloggers. The highlight is and always will be about the brand and the new products.
Another tricky bit is about the event's goodie bags. Do you blog about the products or are they gifts? Is there an obligation for you to write about the event and/or products? Some PRs say yes, some PRs say no. Also, be selective of the events you go to. For example, I don't use tanning products and don't write about them at all, hence it does not make much sense for me to go to an event about tanning products. My spot would be better utilised by another blogger who do enjoy using tanning products and would love to know more about them.
3. Be polite but firm with the PRs who pressure you to review products they sent to you for review.
If possible, inform them of your review policy (e.g. at least 6 weeks is needed to review a particular serum, etc) prior to requesting for product. Either request that they touch base with you after 6 weeks, or you could keep in touch with them after a few weeks regarding the product, if you've used them yet, if you have any issues, etc. It's their job to check in with you, so unless they're badgering you for your review after a week of sending you the product, do cut them some slack if they did contact you in less than 6 weeks.
Let them know if you haven't had the chance to try out the product yet. Honesty and good manners are always appreciated. If they are rude and pushy, again be polite but firm and know that you probably wouldn't want to work with them again. Always mind your Ps and Qs even if they don't mind theirs.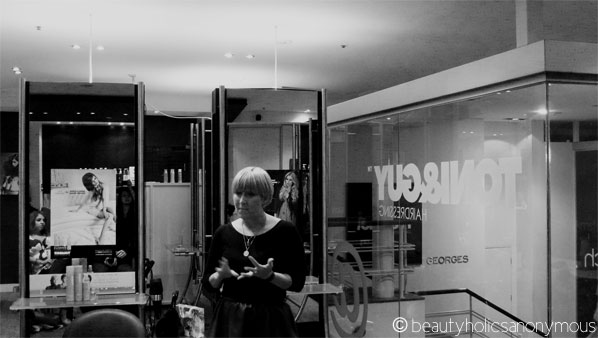 4. When the amount of products to trial is getting overwhelming, take a step back and say no.
Tell the PRs that you appreciate them sending you products to trial, but there's a lot on your plate at the moment and that you'd like to step back for a while. Inform them that there's no need for them to send you anything new, but that they please continue to keep the press releases coming so that you know what's new in the market. When you're good and ready to try out new products again, contact the PRs whom you've worked with and let them know that you're back.
5. Buy your own stuff.
Easy peasy. You buy what you like, you review what you like, and there's no pressure for you to write about them. Many times I don't receive the same products that other bloggers do, and that's completely fine. If I like what I see on their reviews, I'll get it myself.
There you go, some of my tips on how to manage your product review load, especially with the products you receive for review. Be honest with yourself and your readers. Is it something you would really like to try or are you just requesting for it because you can? Is it something your readers would like to know about? Just some points to think about before you make that product request or accept that goodie bag.
I would love to hear your thoughts on this. If you're a blogger, how do you deal with product reviews and pushy PRs? If you're behind a brand, what's your opinion on expectations on product reviews? Are goodie bags from blogger events an expectation for reviews or are they gifts? What about expectations on unsolicited (sent without request) products? Do let us know in the comments

Bloggie Wednesdays
is a series of articles just on blogging. They contain tips, how-tos, discussions about anything and everything you need to know about blogging and how we can be better bloggers. If you have any suggestions, tips and tricks about blogging you would like to share with us, or if you have any questions you would like me to address, please let us know in the comments.