I love coral nail polishes. I like how they go with my warm skin tone, especially if they are cremes. Unfortunately, not all coral nail polishes make my heart go zing. Sometimes they miss the mark by just that much.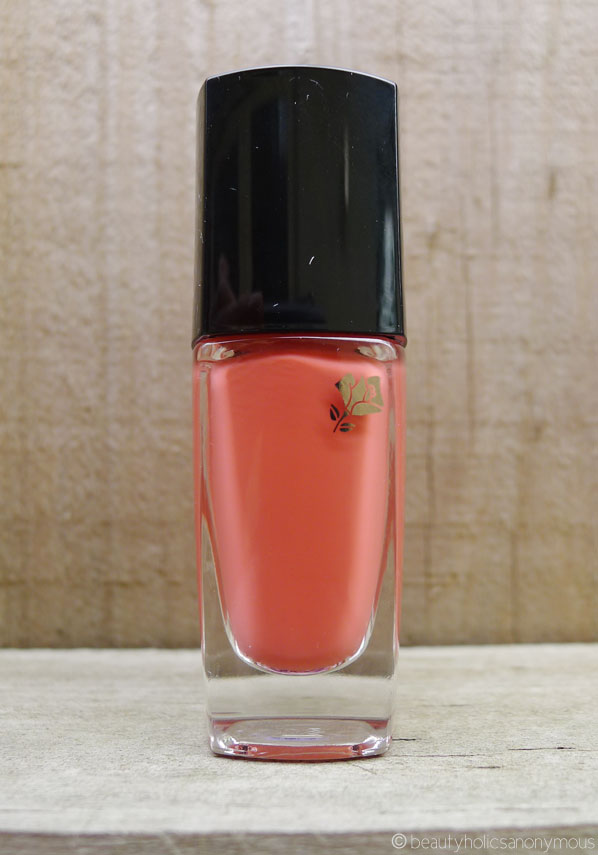 I received a bottle of Lancome's Vernis in Love in 105M Corail in Love during a blogger event for the launch of Lancome's Rouge in Love lipsticks. When I first took the bottle out of the box, I was actually very excited to give it a go.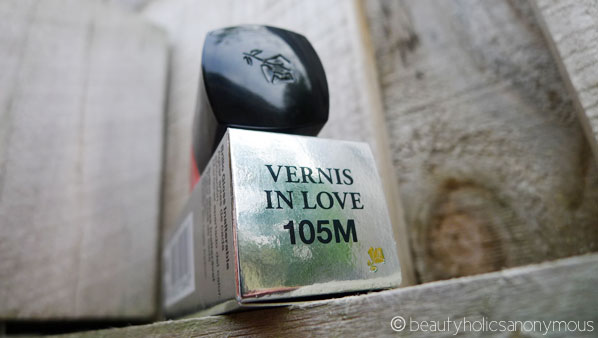 First impressions? The nail polish brush is huge! I compared it to my OPI base coat, and the Lancome one is actually slightly bigger. It's not as flat as OPI brushes though, so I found it easy to make mistakes and smudge the skin when applying the nail polish, especially on the pinkies.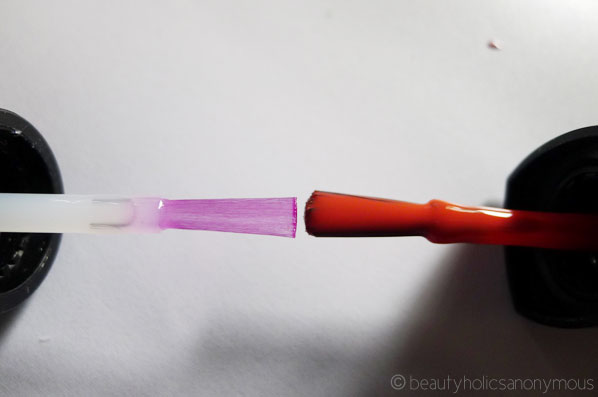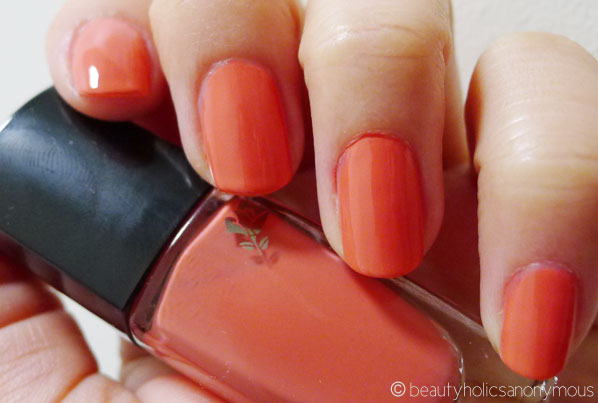 It's a good formula; no streaks, no drags, a solid creme. The thing is, I can't decide if I like the colour though. It's only just so-so and looks a tad bland to me. The excitement has definitely gone way down.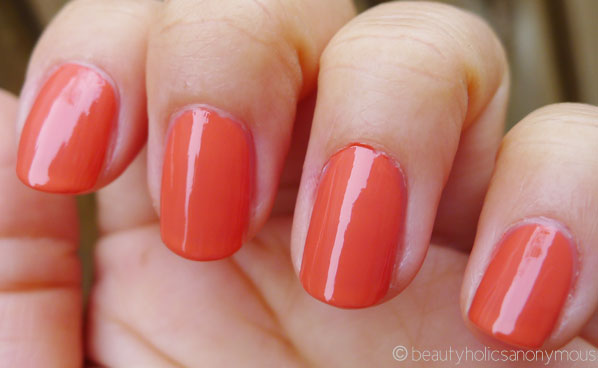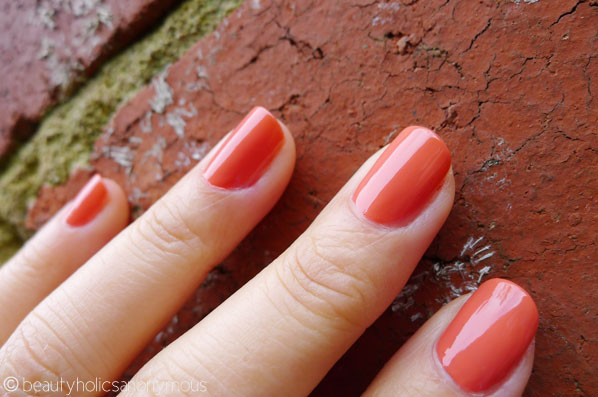 Having said that, colour is a very subjective thing. You either like it or you don't. I can't fault the formula at all, with barely any tip wear or chips after a few days. I have my eyes on the 501B Aquamarine, so I'll be sure to check that out.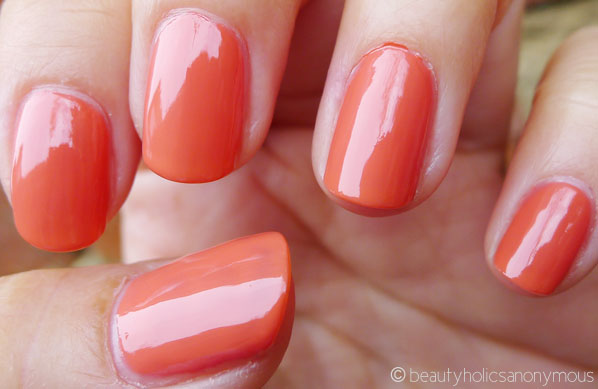 Lancome Vernis in Love nail polishes are available in 22 shades and retail at AU$29 each.