I've been eyeing this blush (and a lot more) when news first came out that Laduree has launched a makeup line. There was so much publicity going on online and in Asian beauty magazines, plus the fact that it's so bloody exclusive that you can only get it in Japan … well, that just made me want them more. I'm such a kid, I tell ya. Tell me I can't get it, and I'll try my darndest to acquire the item 😛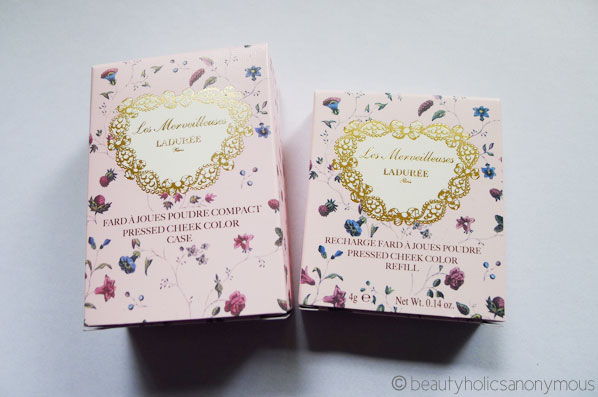 Lo and behold, the opportunity arose earlier in the year to get myself some Laduree makeup goodies. Mind you, they are expensive, so I decided on getting items I know I will wear on a regular basis, and that is blush.
You can just get the refill of the blushes if you like. I really liked the packaging so I went all out and bought both.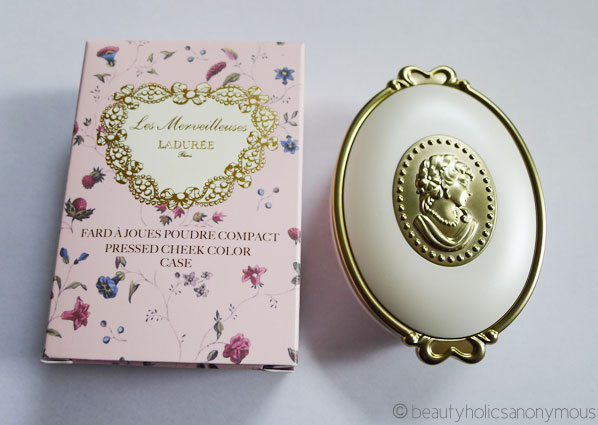 Today I'm going to show you a blush so red, so dark, that you'd think I was nuts to go for it in the first place. It's the Pressed Cheek Color in No.11.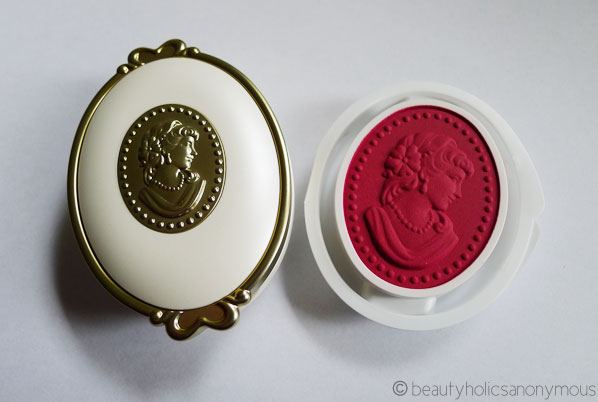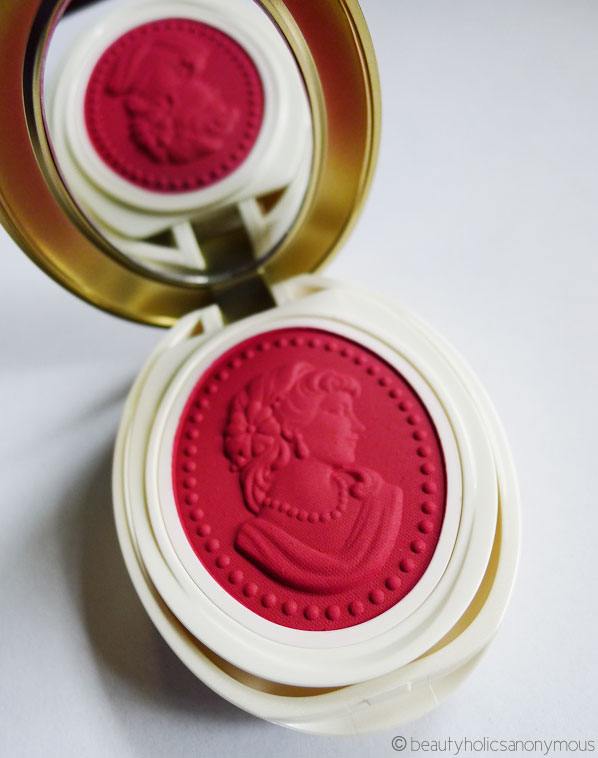 It's wicked pigmented! Like most Japanese cosmetics, I expected the makeup to be sheer because they like the concept of layering. The cheek colour in #11 is just like a lot of the matte NARS blushes. It's very pigmented, and I'd need a very light hand during application lest I end up with two red patches on my cheeks.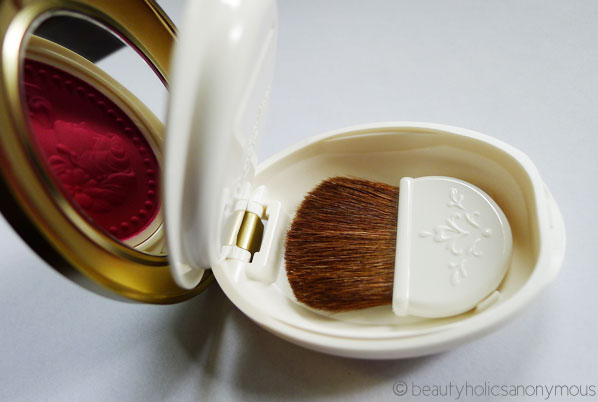 The included brush isn't like the cheapie brushes you normally encounter in makeup palettes. The bristles are very soft and firmly packed. It's definitely higher quality than the ones provided in Chanel and Dior palettes.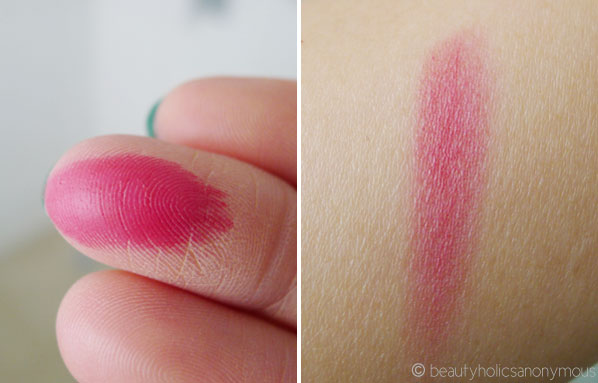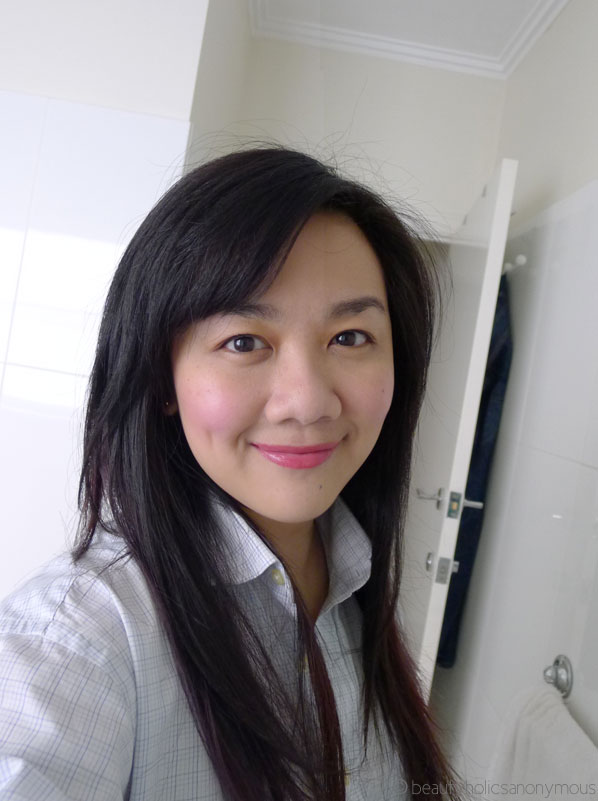 On lips: Face of Australia's Sheer Gloss Lip Crayon in Macaron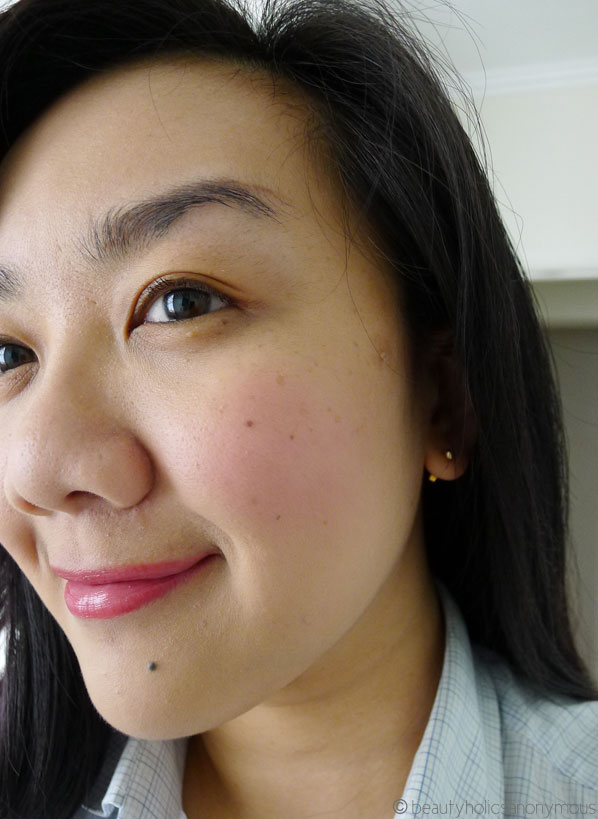 Is this a must have? Yes and no. Yes because it's packaged so beautifully, it's not easily available, it has a beautiful colour and if you are a makeup collector, this will be a lovely addition to your collection. No because it's expensive for a blush and you can get matte blushes of similar quality from NARS.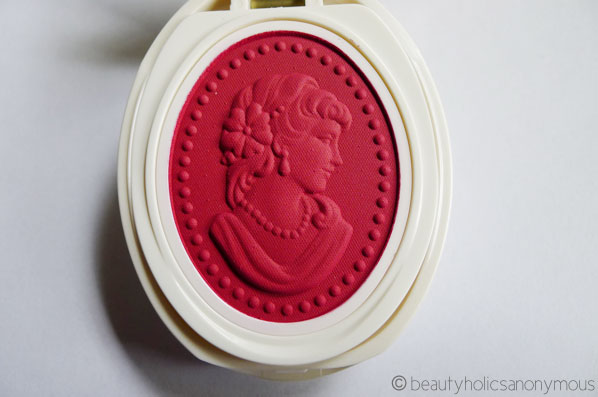 And now for the price. In Japan, it costs ¥3990 for refill (approx. AU$50) and ¥1575 (approx. AU$20) for the case and brush. It's also available on Imomoko.com, but at a whopping US$90. Even with the AU$20 difference, it's not a cheap blush. Still, it's a beautiful colour with very cute packaging; I'm glad I got this one 🙂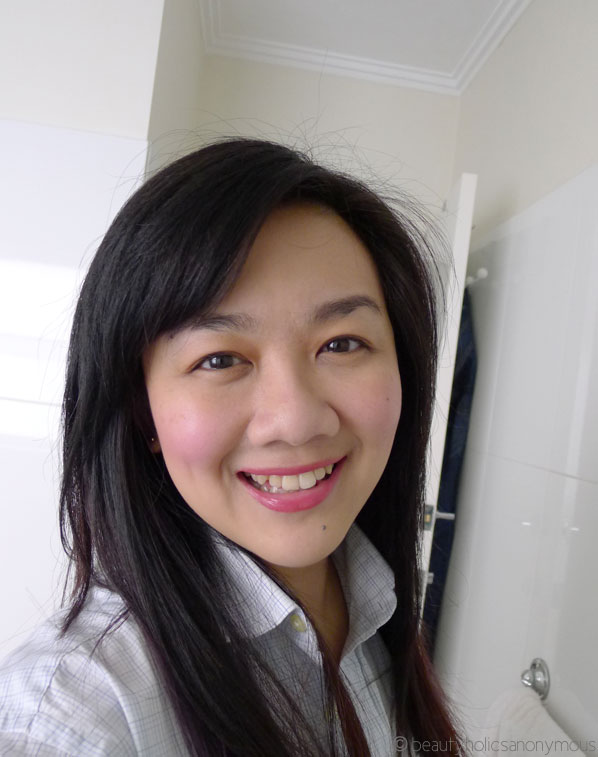 Have you tried anything from Laduree's makeup line? Do you think they are overhyped and overpriced? Do you still want them all the same? 😉