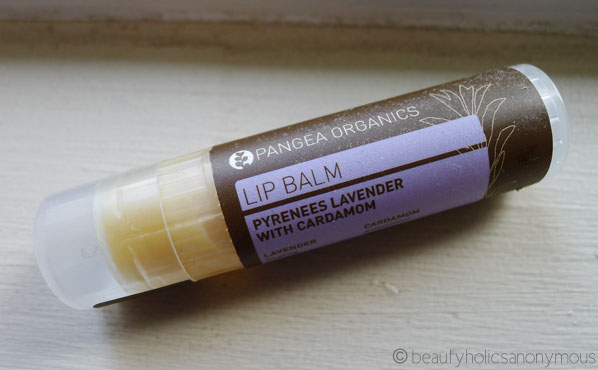 It's quite ironic how I stumbled upon and came to love this lip balm.
I first saw it in one of the Bellaboxes I was subscribed to. Back then, it didn't not look interesting enough for me to try it out, especially since it has cardamom in it. I don't fancy the taste of cardamom, so instead of ripping the packaging off, use it and find out I don't like it, I'd rather gift it to someone who might like it. And I did.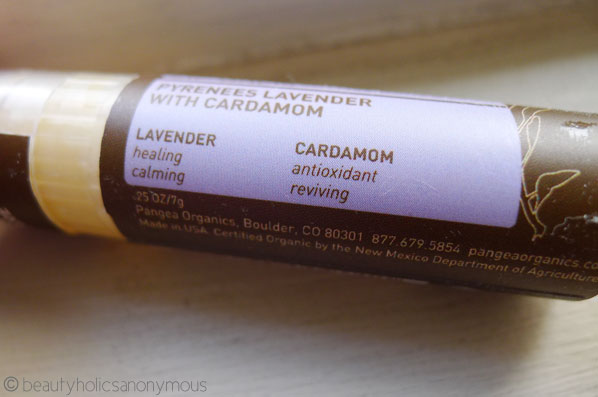 Months later when Beetrice came to Melbourne for a visit, she gave me a tube of the lip balm. She told me it was her favourite and thought I'd like it too. Erm … okaaaayyy. Since it was a gift, I wasn't going to give that to anyone, so I decided to finally give it a try. I ripped the seal off, and prayed to the heavens that it would not taste heavily of cardamom. I swiped it on my lips and had a bit of a facepalm moment.
Why oh why oh why oh why was I such an idiot to give the first tube away?!

First impressions, it's a large lip balm. It's not the typical size of lip balms. As such, application can tend to go over the lip line if I'm not careful. It's not waxy, but applies very smoothly on the lips.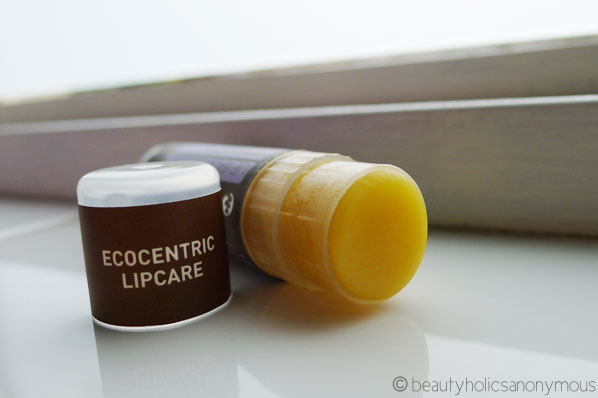 Now on to the crucial bit about the lip balm – the taste. It tastes more of lavender than cardamom, which is absolutely lovely. The hint of cardamom actually works very well with the lavender, and they suit each other perfectly. The taste and scent are subtle and very relaxing.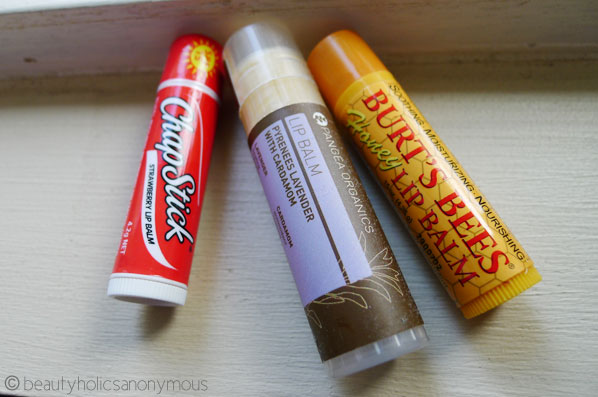 "I iz giant among you puny ants!"
It has a soothing taste and fragrance, which is why I have this on my bedside table, and use this every night before bed. It keeps my lips moisturised, especially during the cold nights, and I wake up with *ahem* kissable lips

Will I repurchase this lip balm? Already have! I bought another tube by redeeming the points I accrued on Bellabox. These two tubes should last me a while. It's love at second sight and I'm glad it decided to come back to me even though I gave one away.
Moral of the story? Don't simply give things away!

The Pangea Organics Pyrenees Lavender with Cardamom Lip Balm retails at AU$17.95 and is available on Bellabox Australia.
What I like about it: Subtle but relaxing scent and fragrance, very smooth application, not waxy, gluten-free.
What I do not like about it: As the lip balm is quite big, you have to be careful in applying it as not to go over the lip line (if you intend to wear a lippie after this). This doesn't bother me though as I like to apply it over my lip line before bed.