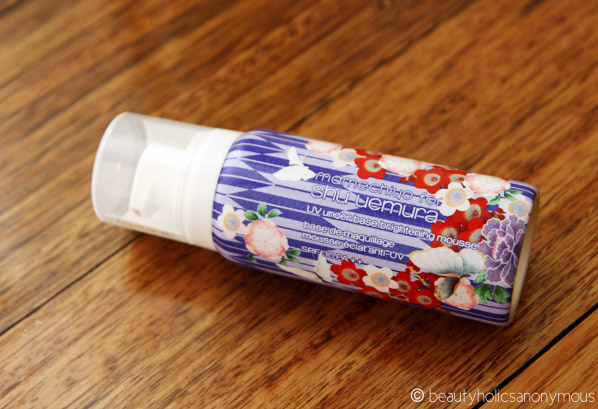 Besides the highly popular cleansing oils, another best-selling product from shu uemura is the UV Under Base Mousse. Now this has been in the market for years, but I've only tried it out about a month ago. I remembered blogging about Maybelline's BB Mousse when someone commented the mousse was similar in texture to shu uemura's Base Mousse. Obviously I hadn't a clue what she was talking about, but I nodded along all the same. Tsk tsk

Anyway, when I had the opportunity to try out the Whitefficient Clear Brightening Gentle Cleansing Oil, I was also given a limited edition mamechiyo-designed UV Under Base Mousse. It's the same as the regular ones you see in store, but in a prettier can.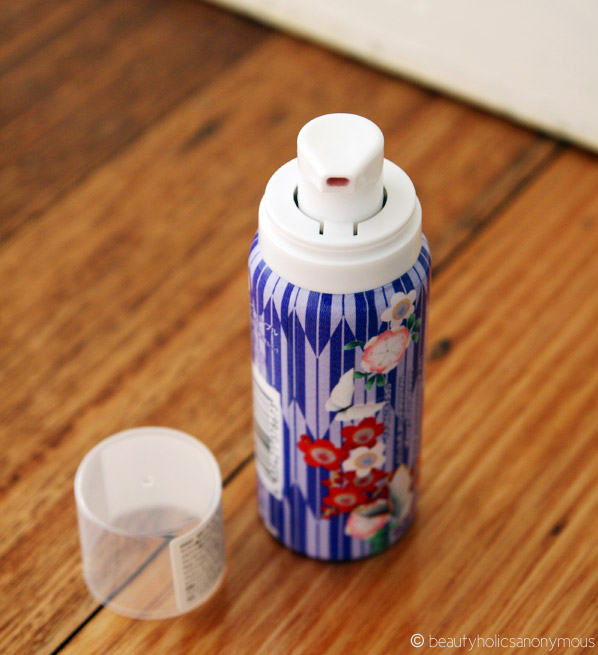 Texture-wise, well, it's a mousse. Like most mousses, it's foamy and very light. It goes on the skin oil-free, so it does not leave a sticky residue. It's a pink-toned mousse, which is good for brightening the skin.
Speaking of brightening the skin, it's the reason I love this mousse. Sometimes when my skin is misbehaving, it tends to look sallow and dull, especially below the eyes to the cheeks. Pop this on and it's like my skin's been given a shot of Red Bull. It wakes up instantly and looks radiant. Sometimes I need to trick my skin into thinking it's not sickishly yellow, and this works a real treat.
I found another way to use this mousse too, quite by accident. I was recently given a bottle of foundation by L'Oreal (Lumi Magique). Unfortunately, the foundation was 1-2 shades darker than my skin. I didn't want to waste it because it felt pretty good on the skin. I thought I'd try it with the shu uemura base mousse under the foundation. Voila! Problem instantly fixed. The originally-darker foundation matched my skintone to a T.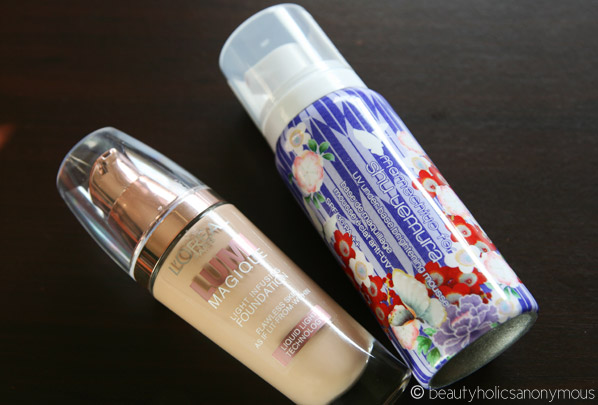 The mousse is a decent primer. My foundations lasted all day without slipping off. I wouldn't say it's the best primer I've used as it doesn't fill in the nooks and crannies on my face as I'd hoped it would and I did get an oily T-zone after just an hour. But as a skin brightener and cheat for radiant skin, I'd give it a good thumbs up.
Mamechiyo for shu uemura's UV Under Base Brightening Mousse SPF30 PA++ in Pink Purple retails at AU$58 for 50g and is available exclusively at David Jones nationwide (for stockists call 1300 651 991)
What I like about it: Brightens the skin instantly, darker foundations looks very natural on my skin with the use of the mousse, contains SPF 30.
What I do not like about it: As a primer, it doesn't fill in the fine lines and holes on my skin as I normally expect primers to.