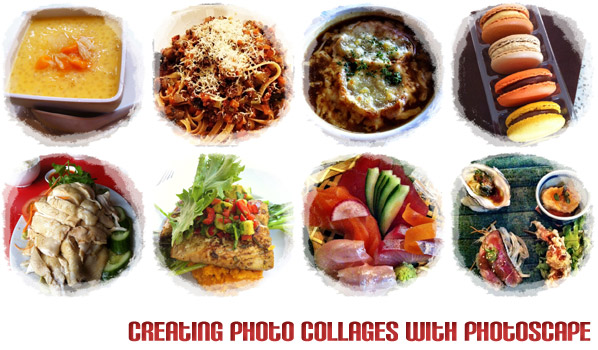 I like photo collages in blogs. When they're not too small (ie too many pictures in one collage – this is pointless as the individual images become too small to view ), I get to view many pictures without having to increase page loading time. Photo collages are not everyone's cup of tea, but if they are yours, why not incorporate them to your blog as well?
Most of the photo collages on my blog are created with Adobe Photoshop. It's my favourite photo editing tool, which I have used for years. However, I know it's not a cheap program to acquire, especially if you're just looking at basic photo editing.
I stumbled upon Photoscape months ago, but never really used it until one day, I decided to try it out, especially for creating photo collages. Creating collages on Photoshop requires more work if you haven't had any saved actions or presets (i.e. all images have to be added and placed manually). On Photoscape, you can get a variety of collage designs with just a few clicks of a button.
Unfortunately, Photoscape is currently only available for PCs. For Mac users, do check out GIMP, Seashore or iPhoto (which is bundled with your Mac).
Today, I'm going to show you how to creat a photo collage using Photoscape. Assuming you already have Photoscape installed, open the program.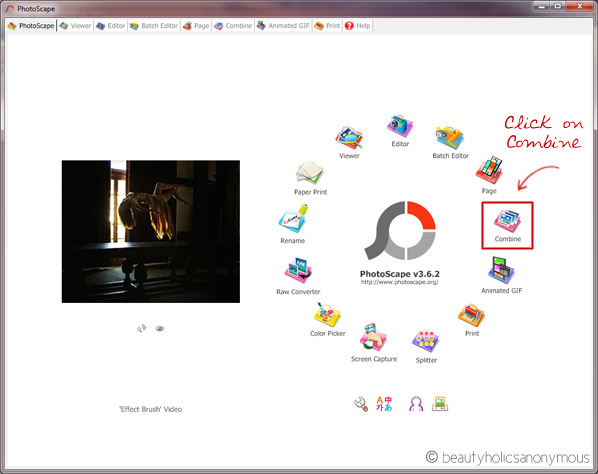 1. On the front page, click on Combine.
2. Drag and drop the pictures you want to create the collage onto the work space. For this tutorial, I have selected 4 pictures.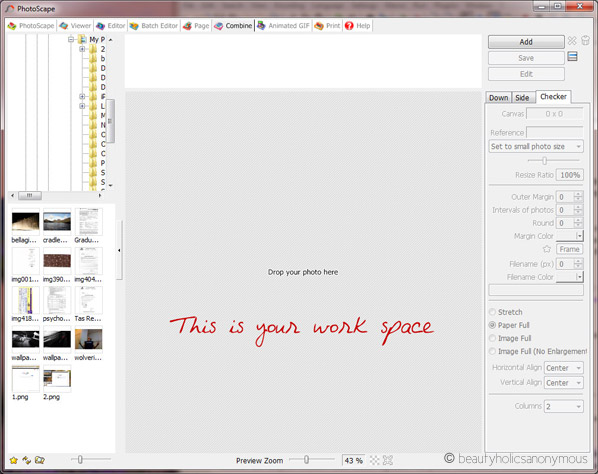 3. The images that you have dragged and dropped will appear on the main work space. You can also view thumbnails of them at the top of the window.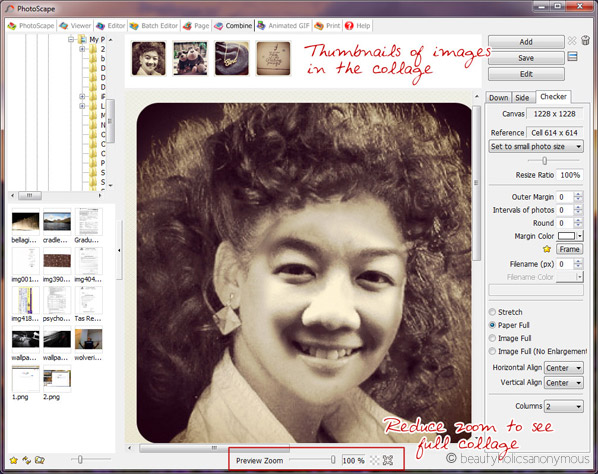 4. If your images are quite large, you may not be able to see all of them in the work space. Go to Preview Zoom, which is right below the work space. Adjust the zoom button until you see all your pictures in the work space.
5. This is where it gets interesting. On the right side of your work space, you will see settings for your collage. You can add an outer margin for your collage (a border), add colour to the border, etc. But let's go directly to the fun part, which is the collage generator.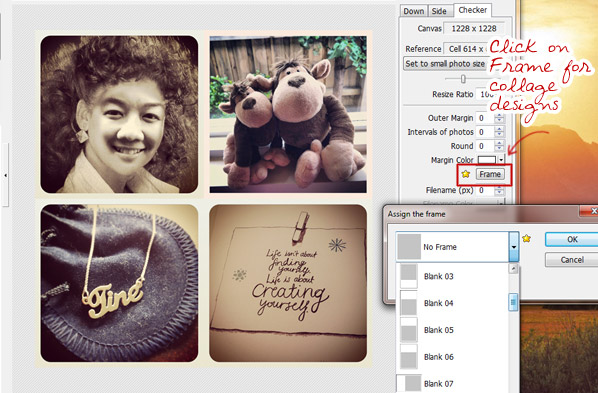 6. Click on Frame. You'll see a star next to it. You will find a variety of collage designs. Some are quite tacky, but a lot are pretty good. Once you've selected the one you want, click OK.
7. Click on Save.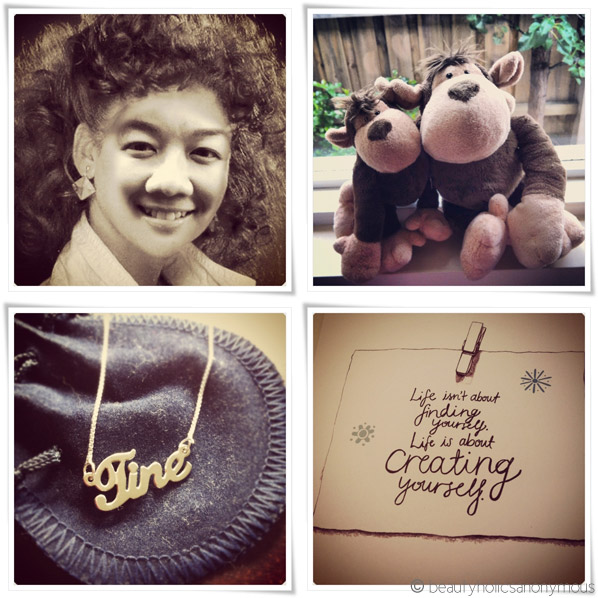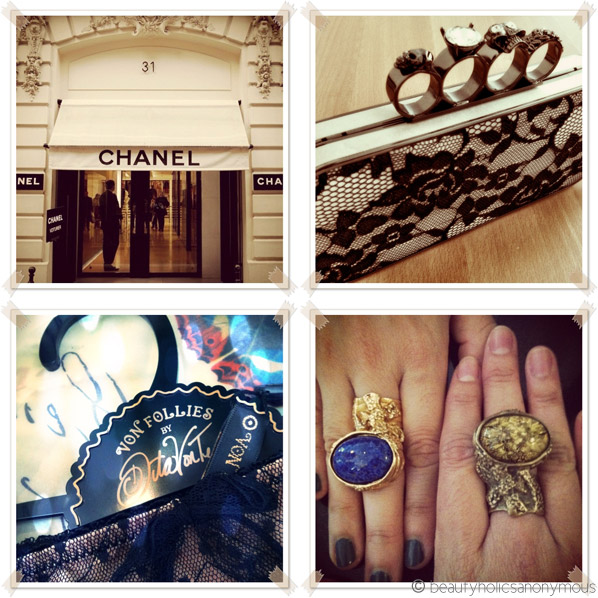 The only snags I find with Photoscape is that once the images are in each preset collage, you cannot shift them (especially if the image isn't aligned properly). Also, creating odd-numbered images leaves a space in the collage (it doesn't automatically correct the alignment of the pictures). At least, I haven't found a way around it yet.
Other than that, I think it's a very quick and easy way to create fun collages.
I find collages like this particularly useful for bloggers who like to post Instagram round-up pictures. Sometimes when I want to create Instagram collages for the blog, but my photos are in my phone, I use an app to create the collage and then transfer the pictures to my computer. It's my lazy way of creating collages, and it works

Have fun collaging!
Other online resources for photo collages:
Phone apps for photo collages:
Frame Magic
Nostalgio
Diptic
Pic Stitch
PhotoShake
Bloggie Wednesdays
is a series of articles just on blogging. They contain tips, how-tos, discussions about anything and everything you need to know about blogging and how we can be better bloggers. If you have any suggestions, tips and tricks about blogging you would like to share with us, or if you have any questions you would like me to address, please let us know in the comments.