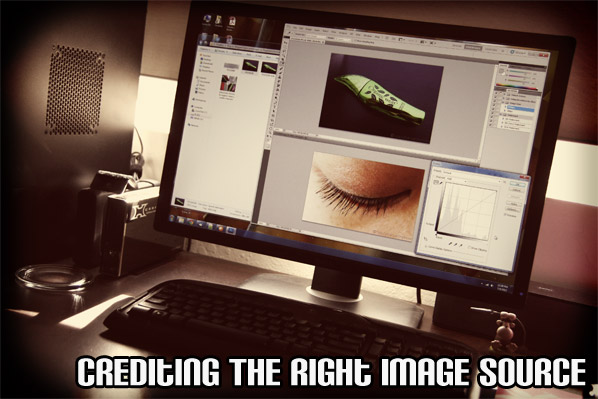 Hands up if you are a Pinterest addict. There you go, I'm guessing there's a lot of you who love Pinterest. It's a great source for beautiful, inspirational images that users 'pinned' from different websites they visit, essentially creating a huge picture database.
I've noticed a lot of bloggers using images from Pinterest on their blogs of late. I know I have. Nothing wrong with that if you credit the image source (usually from the person who pinned the image). But with more and more of these image websites popping up (Pinterest, We Heart It, Tumblr etc), are you actually crediting the RIGHT source?
You see, when we use an image out of Pinterest, we credit the person who pinned the image. That person may not be the only person who pinned the image. That's the point of Pinterest, isn't it, to pin and repin images to share on social media? Ah see, when A pins an image, B repins the image, C repins the image B repinned, all the way to Z who repinned that same image … who gets the credit for the image? Z? A? What if the image was taken from Pinterest, who took it from We Heart It, who took it from Tumblr, who took it from goodness-knows-what website? Who gets the credit? Am I confusing you yet?
Or, should it be the person who created that image in the first place? Yeah, I'd say that's about right.
This also happens when you save an image from Google. More often than not, the same images are used all over the Internet. When we use those images on our blogs, it's convenient to just credit the first website you saw that image on. I believe that credit should be given to the person who created that image, as much as possible.
Unfortunately, with the massive amount of pictures on the Internet, it can be very difficult to trace the image right to the very person who created it. Google has made it slightly easier for you to do so.
Let's say you would like to find the source of an image you found on the Internet. You saved the image to your computer. But where is it from? Here's what you can do: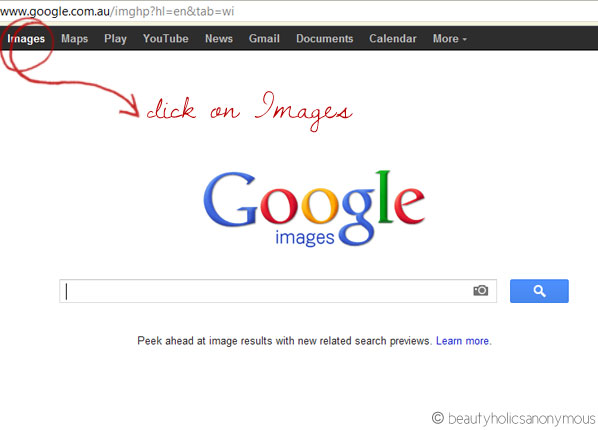 1. Do a Google Image Search. Go to www.google.com and click on Images on the top left corner of the page.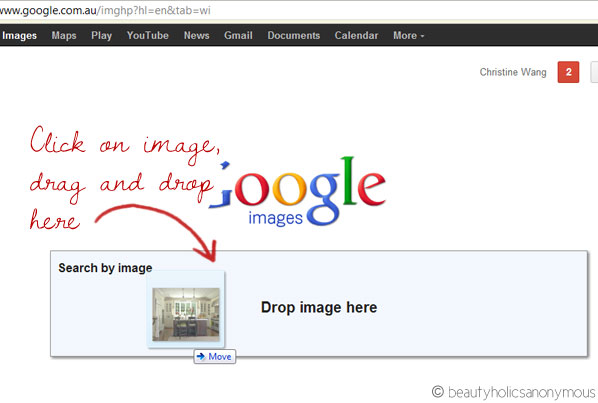 2. Click the image on your computer, drag and drop it to where the textbox is. You will notice that the textbox has changed to Search By Image.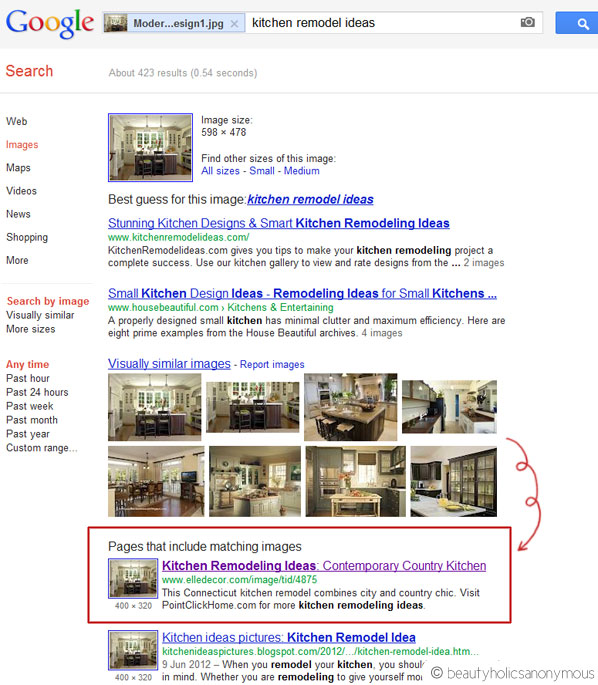 3. Next, you'll see the search results. This is where it gets tedious. Google searches the image by its filename and metadata. If the image has been widely used, the number of results will be high and you're going to have a field day searching for a needle in a haystack. It's going to be difficult deciding exactly which website the original image came from.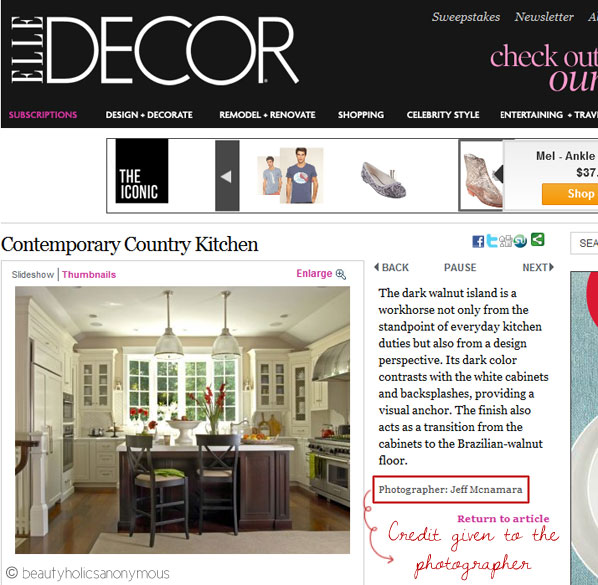 4. For the image I'm using in this example, I have decided to credit the image to Elle Decor. It's a well-known website for interior decorating, and most importantly, it stated the photographer of the image.
You may not be able to find the original website an image was from, but if you can find who took the image in the first place, that's where your credit should go to, to the photographer.
Google can be a proverbial haystack for that tiny, tiny needle of an image. It may be difficult to find the source, but it's not impossible

Bloggie Wednesdays
is a series of articles just on blogging. They contain tips, how-tos, discussions about anything and everything you need to know about blogging and how we can be better bloggers. If you have any suggestions, tips and tricks about blogging you would like to share with us, or if you have any questions you would like me to address, please let us know in the comments.