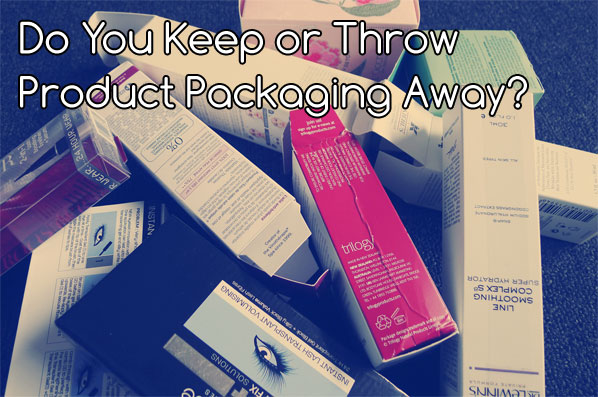 I never thought it would come to a time where I would actually keep useless packaging just to photograph them!

The only thing I love about product packaging is when I get to rip the plastic off the box, open the lid of the box, take the product out, and then chuck the plastic wrapping and box away. That's the best part, the unveiling of the product!
Now I keep the products in their boxes if I'm not digging into them yet. This way, I have the choice of giving them away if I like. For the products that I'll be using, I take photographs of the box, descriptions, list of ingredients and whatever information I deemed prudent at the time, and then I throw the packaging away.
The only packaging I do keep are some of the boxes for my high end makeup. I have thrown a lot of my Chanel palette boxes away because they were taking up precious space in my makeup drawer, but I still left some in their original packaging.
Do you keep product packaging? Or do you tear into them like I do with glee and chuck the packaging into the recycle bin?