I'm very glad that Priceline has finally revamped Physicians Formula's shelves to add brighter lights, and that Physicians Formula has introduced a number of new products too. I've always been interested in the brand ever since I read about them many years ago on old US beauty and fashion magazines (remember their mosaic compact powders? It was one of their bestsellers). It wasn't till about a few months ago that the Physicians Formula shelves at Priceline barely had any products on them, and if they did, it was paltry, manky testers with, quite frankly, very unappealing-looking makeup.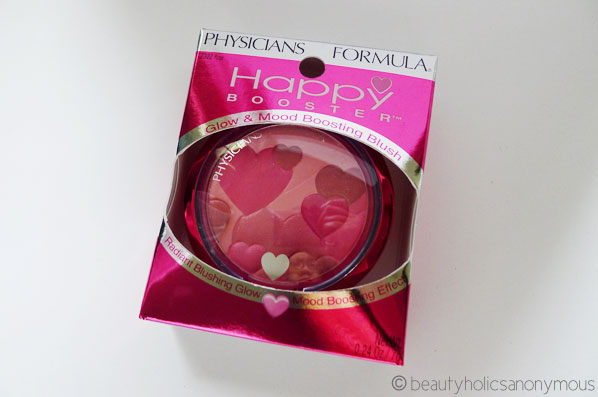 Lo and behold, a few months later after the revamp, Physicians Formula is back on the radar again with a few new products. Today, I'm going to talk about the Happy Booster Glow & Mood Boosting Blush. This was kindly sent to me for consideration. I was excited about this because 1) it's a blush (and you know how I am about blush), and 2) look at how cute the packaging is?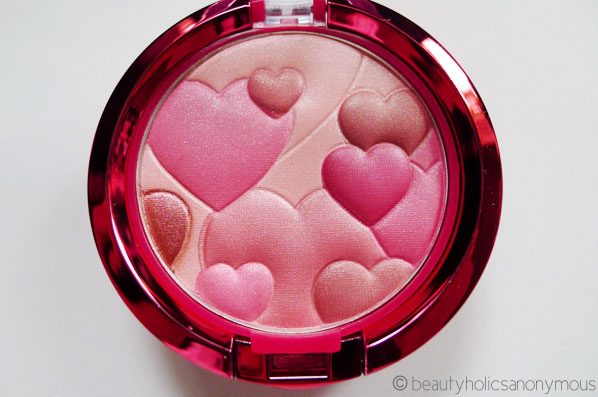 Description:
Layer on Physicians Formula exclusive Happy Boost Blend and you've got the perfect cheerful way to add a little colour to your day! Happy Boost Blend includes:
- Happy Skin: Derived from Artic Rose, it mimics the effect of endorphins, also known as "happy molecules" for a sense of wellness and pleasure.
- Euphoryl: Rich in Omega-3, a known anti-depressant that has been linked to the production of Dopamine which promotes happiness.
- Murumuru Seed Butter & Theobroma Grandiflorum Seed Butter: Provide an exceptionally silky smooth feel while increasing skin luminosity
- Mood Enhancing Fragrance: A blend of fresh violet floral notes that invigorate your mood.

Okay, tell me that the description of the blush did not just make you chuckle there. See, the blush is working already, and you haven't even put it on your skin yet!
Ahem

I'm not going to swatch the colours individually because you're meant to swirl your brush to pick up ALL of the colours at the same time, not use each shade on its own. When swirled, it goes on a baby pink shade on the cheeks. If you happen to hit the heart with the darkest pink, you'll pick up more colour.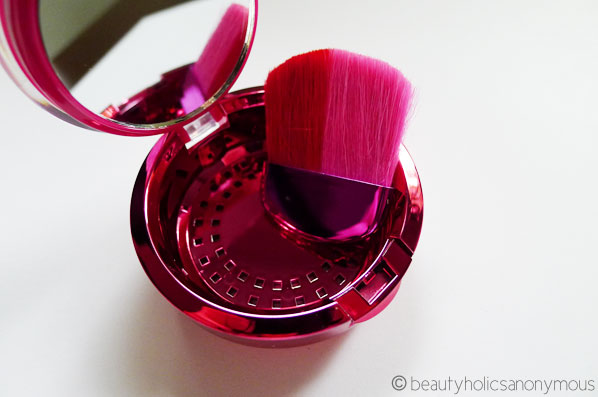 The thing with this blush is, it's very sheer on my cheeks. I had to use quite a lot of product for it to show on my cheeks and in the pictures. Don't bother with the attached brush though. It's cute being pink and all, but relatively useless. It's best to stick to your own blush brush.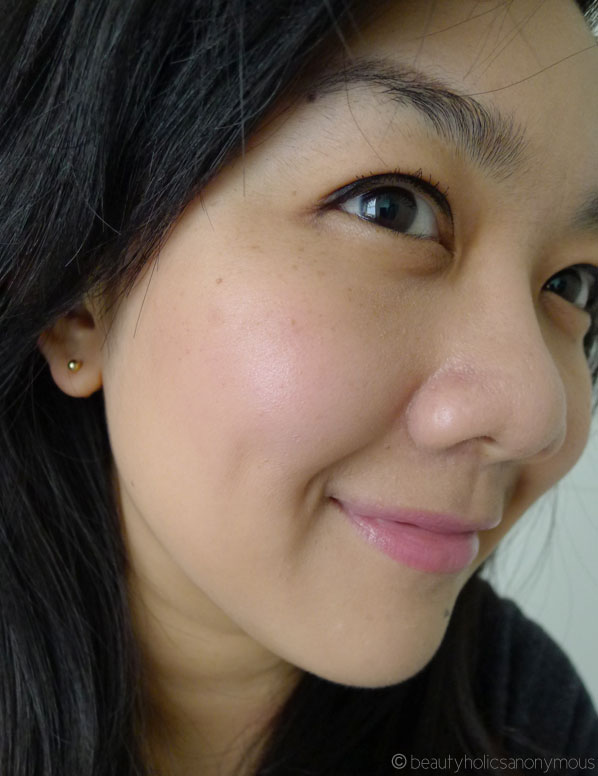 It's still a beautiful blush nevertheless. The blush has a subtle shimmer, and is good for highlighting the skin. The print is gorgeous; it was what drew me to the blush in the first place.
This blush suits very fair skin because it will show very nicely on the skin. Do check out Sara May's review; you can see the beautiful shade of pink pop on her cheeks.
I don't know about the happy, glow and mood boosting bit. It's a pretty blush, so I suppose that boosts my mood? Heh.

Physicians Formula's Happy Booster Glow & Mood Boosting Blush retails at AU$21.95 and is available at selected Priceline stores nationwide.
What I like about it: Pretty packaging, lovely shade of pink, subtle floral fragrance, good as a highlighter more than a blush on my skin
What I do not like about it: Very sheer on my cheeks (the blush will suit fairer skin than mine)