I'm crap at applying eye makeup, even more when it comes to doing smokey eyes. To this day, I still don't know how to do the gradient where it's dark on the outer corners of the eyes and then blend in. I can't get mine right. So I stick to the old-school way of doing it, which is dark on the upper lashline and blend upwards to a lighter shade.
This method of smokey eye is just that, but so much easier. It was something I discovered when I tried out the Clinique Quickliner for Eyes Intense eyeliner. It's such a quick and easy way to simple smokey eyes. Completely idiot-proof too (hey, if I can do it, you can).
The method takes a grand total of 8 minutes for both eyes. Oh yeah, I timed myself.
All you need are three items. These are the eye makeup products I used.
Eyeliner: Clinique Quickliner for Eyes Intense
One eyeshadow as base: Maybelline Color Tattoo eyeshadow in Tough as Taupe
Black mascara: INNOXA Lash Define mascara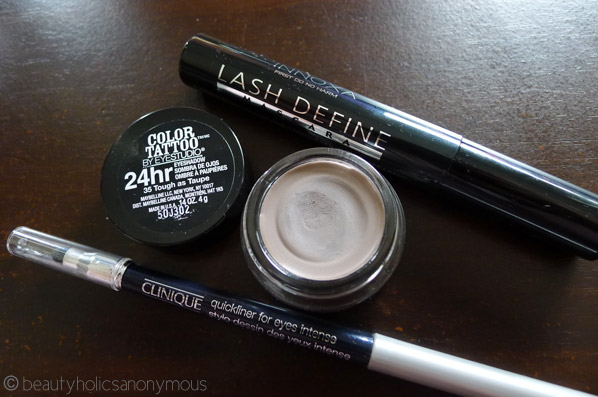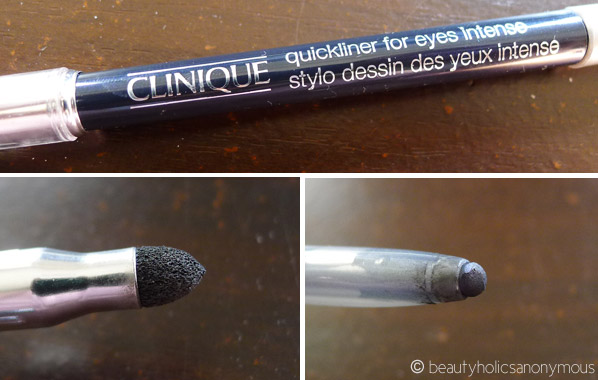 1. Prime your eyelids. You may not find this step necessary, but I do as I have very oily eyelids.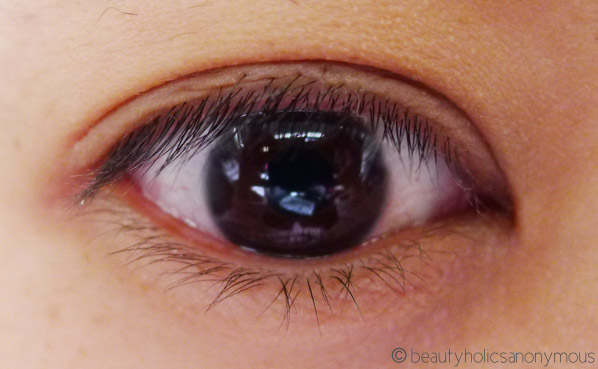 2. Apply your base eyeshadow. I like the Maybelline Color Tattoo eyeshadow for this, which I pat on with my fingertip.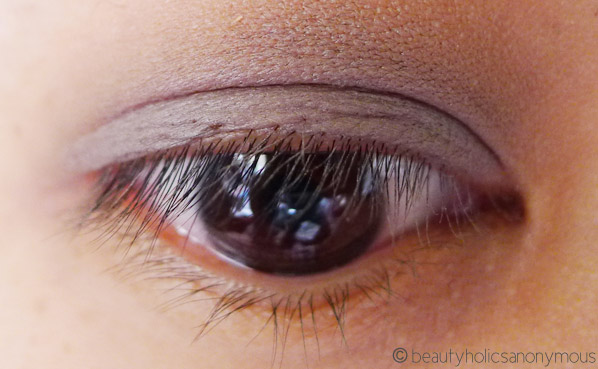 3. Line the upper lash line with your eyeliner. Don't worry if the line is not perfect. In fact, the messier the better. I winged the outer corners of my eyes a little as well.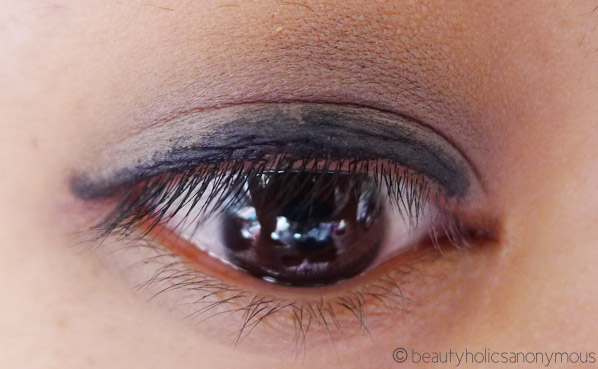 4. Use the smudging end of the eyeliner and smudge the daylights out of it. Be gentle when smudging though, as the eyelids have very delicate skin. If your eyeliner does not come with a smudging tip, I find that cheapie eyeshadow applicators work (fancy that! It's useful after all). When the winged bits are smudged, it creates some definition to the eyes (remember to smudge it upwards and outwards).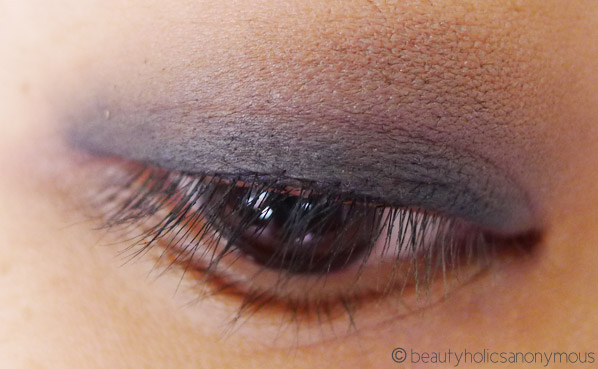 5. Apply the blackest mascara you have, and you're done!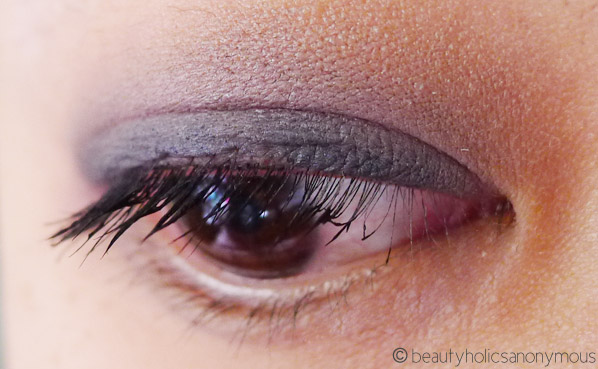 How easy was that? Completely foolproof, I tell ya. I don't have to worry about the messy application of the eyeliner at all. I found that the Clinique eyeliner worked very well with the Maybelline Colour Tattoo. No smudging and no creasing at all after hours of wear.
Any way to save some time without any difficulty? Hell yeah I'll take it