I first saw a picture of this nail polish from Seed Heritage on a blog a couple of months ago. I've never seen swatches of the nail polish though, but from the stock image of the bottle alone, knew I had to have it.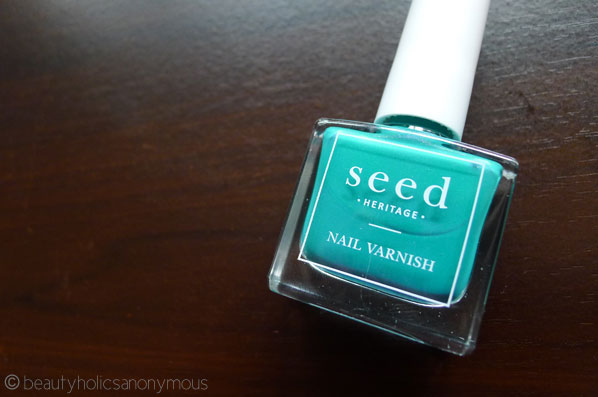 Unfortunately, I didn't save a picture of the mail polish and I forgot to write it down in my shopping list. It wasn't surprising that in time, I forgot about it until about 2 weeks ago when I stepped into a Seed store that had a big SALE sign going on. I spotted this nail polish by the cashier and immediately snapped it up. It was on sale too!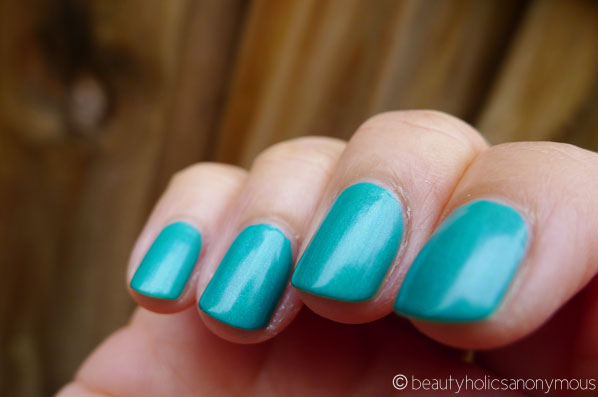 Without a top coat
Okay, long and pointless introduction aside,I LOVE this nail polish. The colour is a stunning emerald. Unfortunately I had a lot of trouble photographing this shade. I did it with white light, indoors, outdoors, when it was overcast outdoors and more, but I still couldn't get it the shade to show correctly. In the photos, the colour looks as though it's turquoise. The actual shade is a beautiful shimmery emerald, and under different lighting, it's teal. The colour is darker than shown in the photos. It's definitely not turquoise.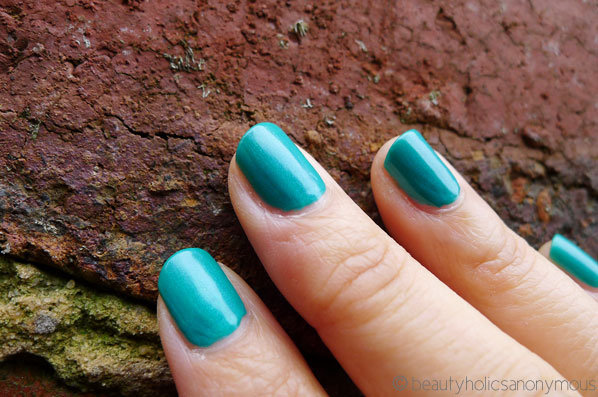 Colour correction aside, what makes the nail polish interesting is that it looks like a glossy nail polish on the bottle, but it actually goes on matte on the nails!
If you want to maintain its matte look, then I suggest a matte top coat to go with it. I'm not really a fan of matte polishes, so after applying a coat of the Seche Vite top coat, it's beautifully glossy again.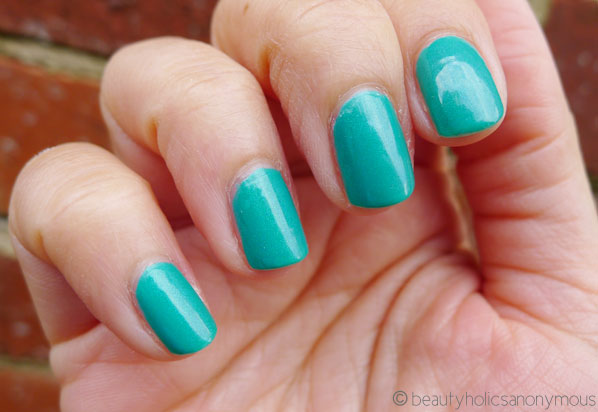 With Seche Vite top coat
The formula is a real treat to apply. No streaks, no drags, very smooth application on the nails. Minor tip wear started showing after a couple of days, but it doesn't really bother me.
The Emerald looks much better in real life so if you are a lover of green nail polishes, you have to check it out because it's exquisite.
With the gorgeous formula, I'll definitely be trying more nail polishes from Seed. They aren't very pricey at AU$12.95 each (I got the Emerald on sale at AU$7.95). Seed nail polishes are available at Seed Heritage stores nationwide.