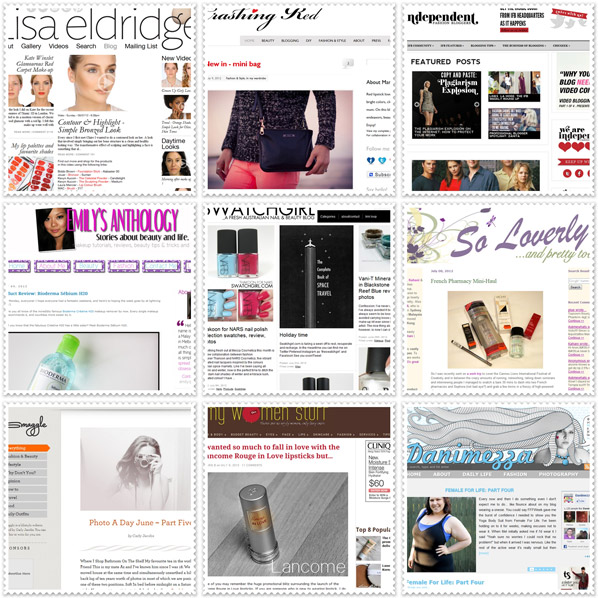 I understand this topic should probably be categorised under Bloggie Wednesdays, but humour me this weekend because I'm curious. It's a question I have for you.
What attracts you to your favourite blogs?
I'm not going to be presumptious and ask what draws you to my blog (aww thanks anyway

), but what draws you to a blog? What is it about the blogs that you enjoy reading that attracted you to them? Is it the writing? The pictures? The I'm-not-really-interested-but-the-blogger-is-part-of-my-blogging-circle-of-friends-so-I-read-it-anyway? Trust me, the last one is not uncommon. I call it guilt reading. But I'll leave that for another post.
As for me, there are two simple factors. Number 1 (and this is more important) – the writing. Blogs with good writing and witty personalities always suck me in. Blogs that make me laugh out loud. Blogs that make me cry. Blogs that make me gasp "oh no you didn't!". These blogs are there to stay on my Google Reader.
The next one is something I've come to appreciate the last few years, and that is good photography. There are so many blogs to read these days, and being the busy bees that we are, we don't have the time to read every single word on every single blog. A picture speaks a thousand words. Many a time, pretty pictures are enough for me to subscribe to a blog.
What about you? What do you look for in a blog? What attracts you to one?