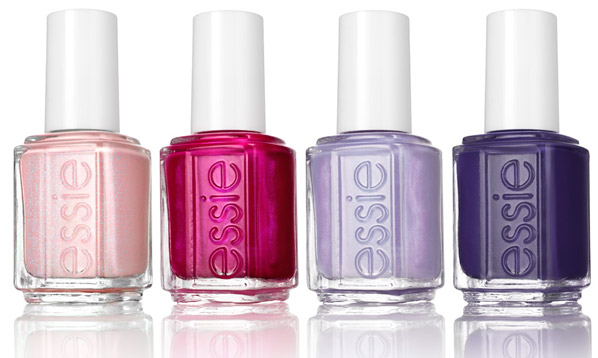 This resort season, give your glamourous side its big break and discover your inner Hollywood starlet. Gorgeous.Driven. Fascinating. Take your rightful place on the throne of beauty with four stunning shades that will thrill you from your diamond tiara down to your marabou mules.
Today, I'm going to show a shade from the Resort Collection so sexy, it sizzles. And it's not even in red.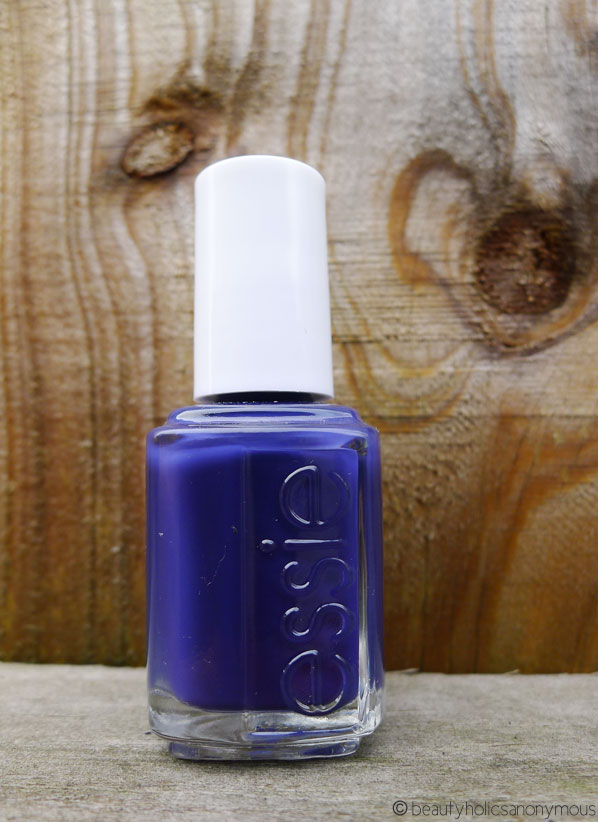 Now from the bottle alone, you're probably going to think "you call that sexy? Lady you need a lesson on what it means". You may be right, it may not be your idea of sexy, but lordy, this just screams of it to me.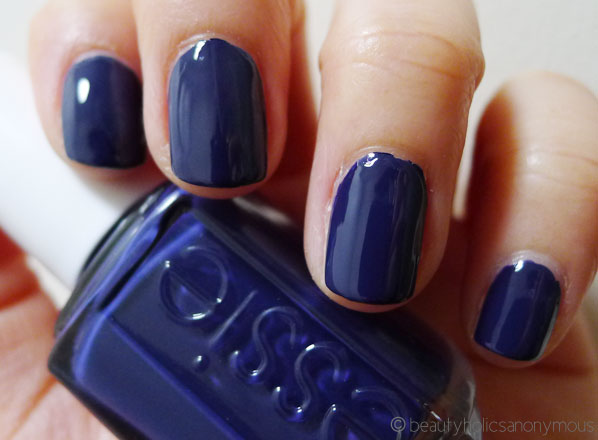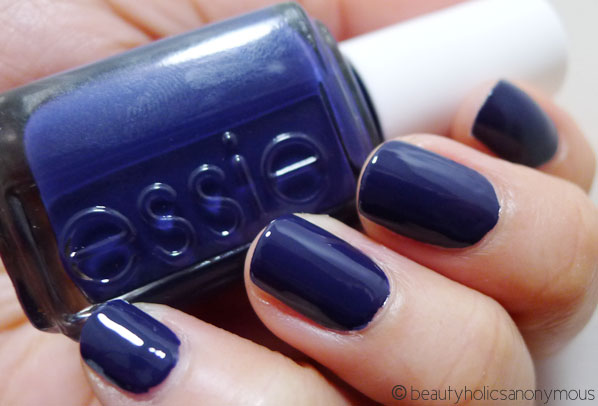 Yikes! Forgot to wipe the unsightly fingerprints off the bottle!
No More Film is a deep violet creme. It borders on navy blue for me when it's dark, but outside when it's bright, I can see where they're coming from with violet. It's highly glossy without shimmer, and it's absolutely stunning.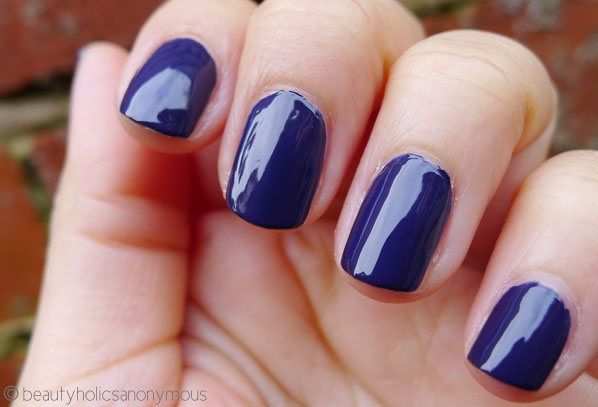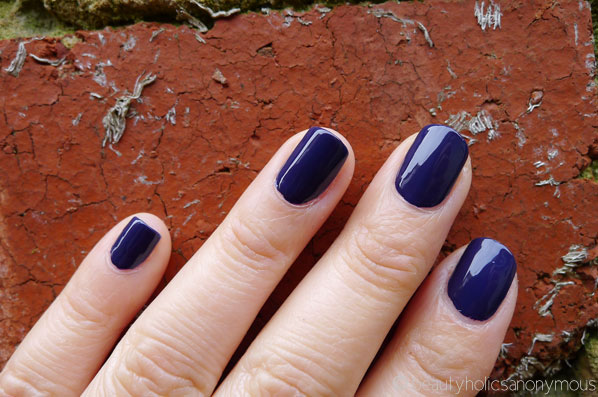 If you love your dark creme polishes, I highly recommend you check this one out.
Essie nail polishes retail at AU$18.95 each and is available at MYER stores nationwide.