Five Minutes with My Favourite Blogger is a series of posts where I'll be showcasing some of my favourite bloggers. These are the bloggers whom I admire and inspire me.
Enjoy!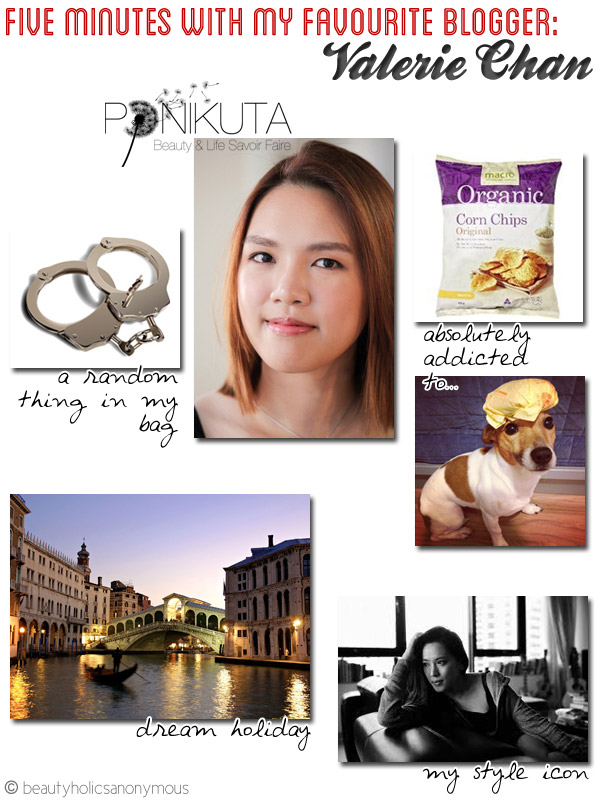 Image Credits: Rialto Bridge, Italy | Arissa Cheo, Carte Blanche | Belle @ Ponikuta
My style icon: Arissa Cheo, brain child behind Carte Blanche X.
Dream holiday destination: Italy, I have been dying to visit for the food, shopping and adventure.
One random thing you can find in my bag: Hand cuffs, you never know when and where you might need them.
My favourite item of makeup: This is a tough call, I'd say it has to be either blush or lipstick. Both gets me every single time.
You will never see me without: My brows filled, nails polished and coloured and lipstick on.
I'm absolutely addicted to: The internet, my iphone, putting crap on my dog's head and taking pictures with it & olive dips + Macro organic corn chips.
One thing on my bucket list: To write and publish a book.
Val blogs at Ponikuta.