If you've been following me on my blogging journey for a while now, you'll notice that of all the sunscreens I've reviewed, I have yet to mention any physical sunscreens. In the beginning of 2012, I've decided that I wanted to give physical sunscreens a go this year. I've been using chemical sunscreens for over a decade, and I figured it was time to move on to physical sunscreens.
Just because you didn't see any reviews of physical sunscreens on the blog doesn't mean I've not tried any of them out. In fact, I've tried at least three different brands of physical sunscreens. I never reviewed them because all of them gave me the same conclusion – they were very rich, greasy and looked absolutely ghastly on my skin. It was such a disappointment.
I've pretty much given up hope on finding a physical sunscreen that would even vaguely interest me. This was up till about a month ago when I attended a press event on the launch of several new sun protection products by Dermalogica. At the end of the event, we were kindly given goodie bags of a couple of products mentioned in the launch. We were even allowed to swap products if we wanted to try any of the other mentioned products. I was originally given a matte sunscreen. It's funny because given my combination skin, I should have stuck with that. Instead, I requested to try the new UltraCalming physical sunscreen instead. Was I asking for trouble requesting for something that may not even work on my skin yet again?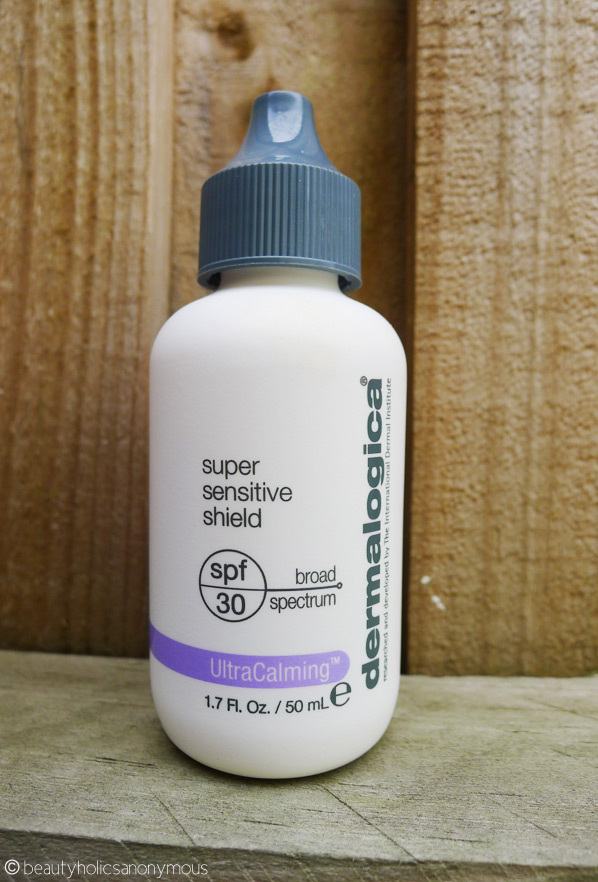 Well, someone play me a sweet melody, because it looks like I have fallen in love with the impossible.
Description:
Chemical-free Broad Spectrum sunscreen ideal for sensitised, reactive and recently resurfaced skin. Natural mineral sunscreens help shield against photodamage and UV exposure. Contains our exclusive UltraCalming Complex(TM) with Oat and botanical actives to help minimise discomfort, burning and itching triggered by inflammation. Sheer formula provides optimal hydration and helps protect and reinforce barrier lipids, which are often compromised in sensitised skin conditions. Free of artificial fragrances and colours.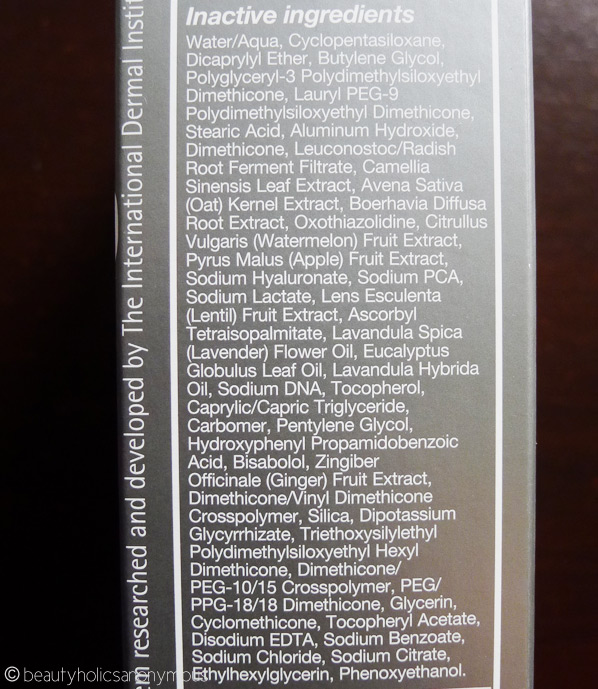 The Super Sensitive Shield SPF30 replaced the Super Sensitive Faceblock SPF30 and is now packaged as part of the UltraCalming system (with purple packaging. Previously it had an orange cap), which contains the UltraCalming complex to help reduce sensitivity, redness, irritation and inflammation.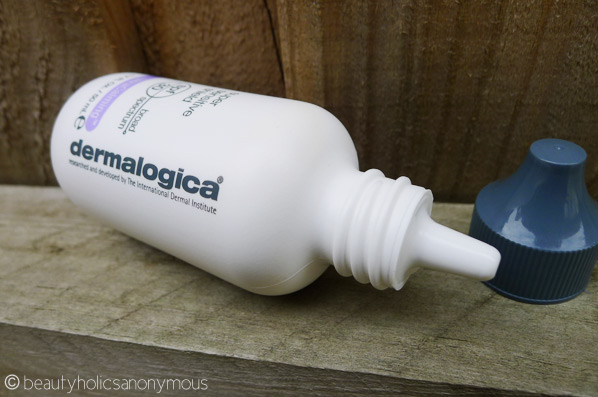 After that long introduction, let me tell you why I've fallen in love with this sunscreen. But first of all, let me describe what it's like. Unlike the number of physical sunscreens I've used, this isn't thick at all. In fact, it's a watery, milky substance, very much like the usual chemical sunscreens I'm used to.
Secondly, it smells pretty darn good. There's no yucky chemical scent that usually accompanies sunscreens. The Super Sensitive Shield smells just like every other product in the UltraCalming range – lavender. I adore the scent of lavender, and this is just lovely.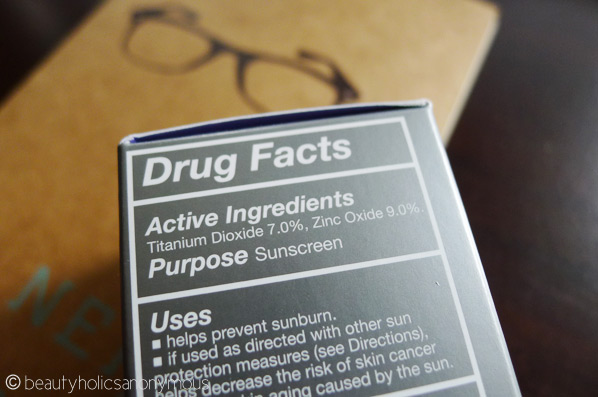 Now with physical sunscreens, there's a high tendency for them to cast a grey/white mask on the skin due to the percentage of zinc oxide in the product. In comparison to a number of popular physical sunscreens in the market, this one does not have a very high percentage of zinc oxide (9%). I think that's probably why it didn't give me a grey/white cast on the skin at all. There are mixed reviews especially with the white cast issue, but thankfully, I didn't experience any change in colour on my skin.
In terms of texture, it doesn't leave a greasy residue on the skin after application. I do find that I get the oilies fairly quickly, especially on the T-zone. It's not that bad and nothing I cannot handle.
Finally, a physical sunscreen that I actually like and can use without any problems. If you're tired of using chemical sunscreens and want to venture into physical ones, I'd recommend you begin with this one. It's not thick and greasy that it might scare you off sunscreens. It also smells good and wouldn't turn you off any chemical scent.
The Super Sensitive Shield SPF30 is meant for use on sensitive skin. This is something you might want to try out if you do have sensitive skin. Personally, I like products meant for sensitive skin, because more often than not, they don't go wrong on my skin.
Dermalogica UltraCalming Super Sensitive Shield SPF30 retails at AU$68.50 for 50ml and is available at David Jones stores and selected beauty salons nationwide.
What I like about it: Smells like lavender, light in texture, does not cast a grey/white mask on my skin as most physical sunscreens do
What I do not like about it: Gave me the oilies on the T-zone after an hour or so.
PS: Do forgive the corny title. I was having an Olivia Newton-John moment 😛