I recently had the opportunity to speak to paramedical and holistic beauty therapist Allison Browning about the latest in skin care: Skin Needling. This subject came up during one of my eyebrow sessions with her, and it sounded so interesting that I thought I'd get her back on Beautyholics Anonymous to answer a few questions on skin needling.
Please note that I have not personally experienced skin needling so this isn't a review on the treatment, but more of a Q&A session for your information. It's not something I believe my skin needs at the moment, at least, not yet anyway. However it is something that I'm still very intrigued about and will want to do some time in the future.
*************************************************************
Skin needling has become a bit of a buzzword lately so what does it actually do?
The great thing about needling is that it gets down into the deeper layers of the skin to create change. There are a lot of fantastic skin treatments out there that work on the surface of the skin leaving it refreshed but needling gets right to the nitty gritty creating change in the skin. It triggers the skin to do heal itself in the deep layers so you get permanent results from it.
The awesome thing about skin needling is that after your first treatment your skin continues to grow collagen for up to a year-and-a-half afterward!
What does it treat then?
It's pretty amazing in that it treats a huge lot of concerns, mainly because it's working the skin at that deep level. It's the only treatment known to effectively treat stretch marks at the moment and it's incredible on scarring and pigmentation. It forces the skin to produce a surge of collagen that stays there in the skin, so it is phenomenal on fine lines and wrinkles too!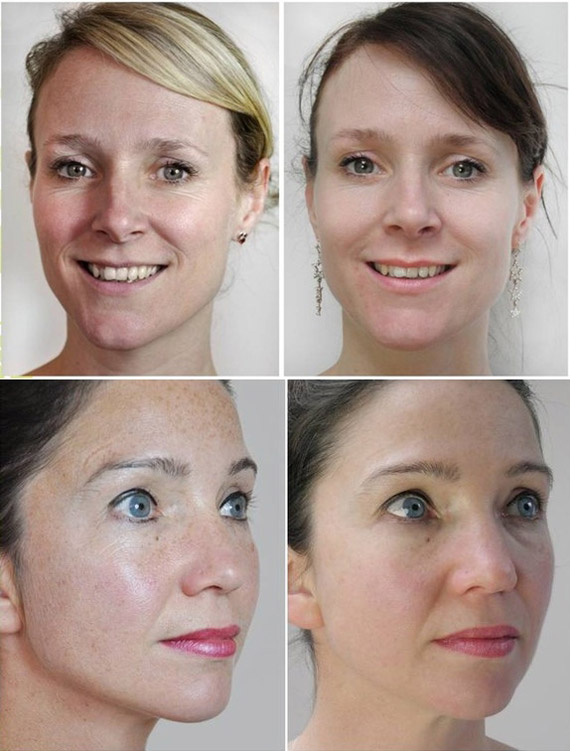 Image Credit: Allison Browning Therapies
The word needling sounds a bit scary right?
Absolutely. It sounds scary but in actual fact it's not as horrifying as it sounds. It's unfortunate that it's called 'needling' because I think there are a lot of people out there afraid of the prospect. Your skin is numbed before the treatment and the needles are really super-fine, like acupuncture needles but small. In the treatment the needling device is worked over the skin, needles aren't inserted like in acupuncture so it's very quick and not too scary at all!
What actually happens in the skin needling treatment?
Firstly I cleanse the skin thoroughly and then I apply a numbing cream so the skin feels really as happy as possible in the treatment. This part, where the skin is being numbed, is kick back and relax time! I make sure my clients are tucked in and warm on the treatment bed. The room is low-lit with calm music this 'time out' part is great.
Once the skin is ready I work to strict medical standards and in this part I roll over the skin with the small hand-held roller. The roller has lots of very small needles on it that are fine like acupuncture needles. I use only the latest technology. The devices I work with have three times the needles on them than other commonly used devices. This means the skin is treated quickly and very thoroughly. The fine needles on my devices are made to be angled, which means they move in and out of the skin in a much smoother and gentler way but they give the most ideal, intensive treatment.
After the skin is treated a soothing solution is applied and then you head back to work or whatever you have planned. You can apply mineral makeup if you need to head out right after your treatment.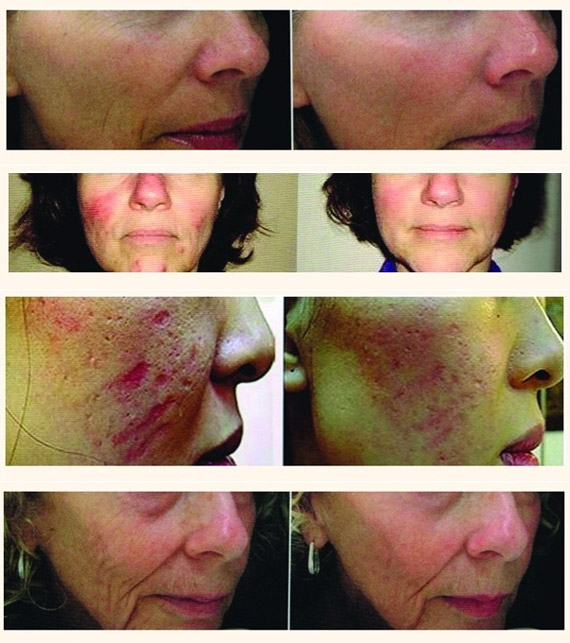 Image Credit: Allison Browning Therapies
And can you go anywhere to get it done?
There are more practitioners out there now. Angelina Jolie made it popular and more people are seeking it out I think. The main problem is that you need to be cautious about quality and finding an experienced therapist who has the capability to really look at your skin and needle to the correct depth with the right technique. I needle to various depths using the most up-to-date technology. It's just so important as a therapist to keep on top of those things so your clients always feel they're getting the best treatment.
Is there down time afterward?
No. You can apply mineral foundation and head to work right after. You'll feel a little flushed in the face but it's so minimal. It's great like that — you don't need to change your life to get a treatment.
And how many treatments do you usually need?
It can really depend on what's going on in the skin. All skins are unique. But generally I say it's a good idea to prepare for 3 treatments and see how that goes. If it's deeper scarring or stretch marks it's a good idea to be prepared for more as that damage would need more to allow the skin to be pushed to do the work to regenerate.
The great thing is that you only have treatments every 6-8 weeks so in between you can have other lovely treatments like microdermabrasion-facials or skin peels to work the skin in other ways along in the process to gaining the results you're after.
Thanks very much, Allison, for taking the time to answer these questions on skin needling. If you have any questions regarding skin needling, Allison will be happy to answer them. Just email her at contact@allisonbrowningtherapies.com.
Allison has worked in the health and beauty industry for seventeen years, in Australia and internationally, and works as a skin expert and columnist for a popular online website. Working extensively with problem skins, Allison's approach combines scientific and holistic philosophies to treat both skin concerns and the causes behind them. She has been acclaimed for her skin recommendations, professional skin and body treatments and her famous eyebrow shaping. Allison attracts clients Australia-wide and treats clients in her own practice
Allison Browning Therapies
.