I'm a big fan of Aldi supermarkets. Back when Aldi was Lidl (this was in the UK), I used to do most of my grocery runs there. Products are a lot cheaper than regular supermarkets and you can find random junk there for ridiculously low prices. Heck I even bought my Nespresso-like coffee machine from Aldi. Makes pretty damn good coffee, I'll tell ya. At 79cents a cup!

.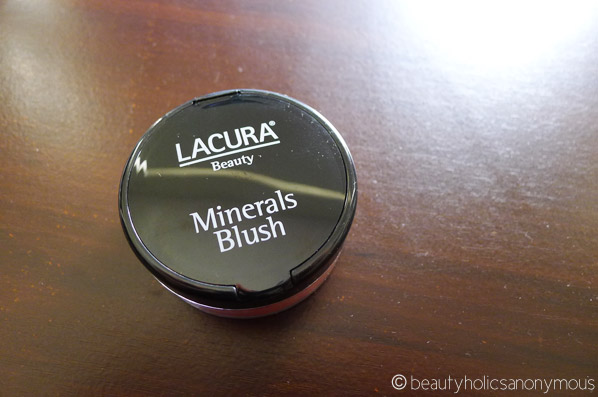 Anyway, so back to Aldi. During one of my grocery runs, I stumbled upon their beauty range, Lacura. You can find skincare products that cost no more than $20 and makeup no more than $10. I was rather curious as to what the makeup's like, so I thought I'd give their minerals blush a go.

The packaging is standard for a mineral powder makeup product. It's plastic, has an attached mirror and reminds me of powders by Smashbox and Clinique. Interestingly it even comes with a separate retractable blush brush. The brush is surprisingly not bad. It's not as soft as far as high-quality makeup brushes go, but for the price of the blush, it doesn't scratch the skin like a lot of cheapies do.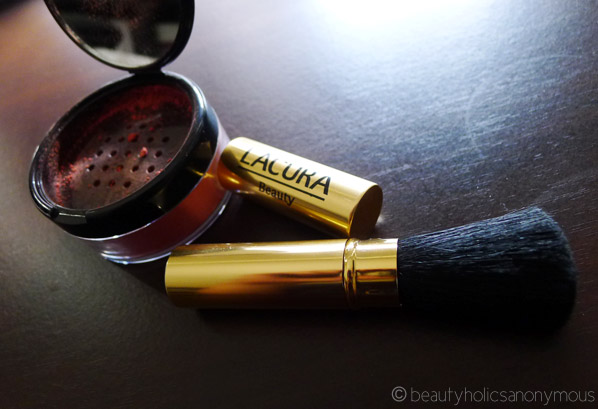 In terms of colour, it's a strong burnt coral blush. It's highly pigmented, which means you only need a light hand to give your cheeks a pop of colour. Here's how pigmented it is – I only need to press my brush very lightly on the sifter and already it's too much. You'd definitely need to tap a lot of the excess blush just so you don't end up with two patches of orange on your cheeks.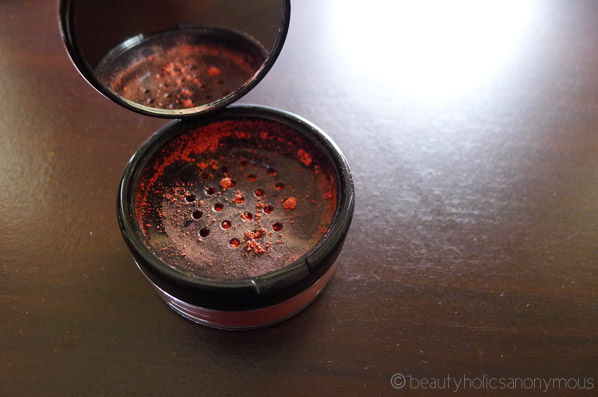 I haven't used mineral makeup in a long time so it took me a while to get used to the loose blush powder. I had to be very careful when opening the lid, because any jolt releases a puff of powder all over the place. It's the powdery mess that reminded me why I haven't used mineral makeup in a while.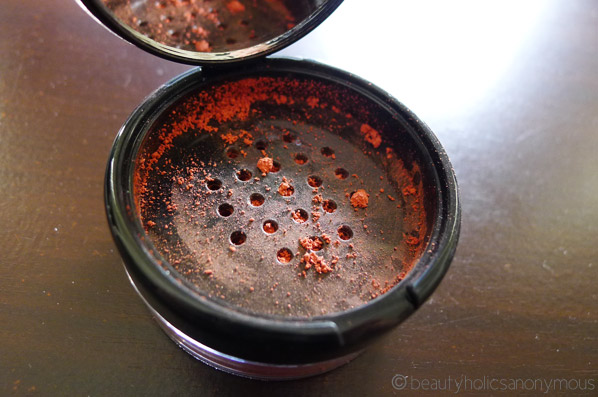 But you know what? Despite the mess, I like the blush. I think it's a very pretty colour which packs a punch, and very affordable because there's a lot of product in the jar. The powder is fine-milled and doesn't feel cheap. The only snag is that there's only one shade of blush in the Lacura mineral makeup range.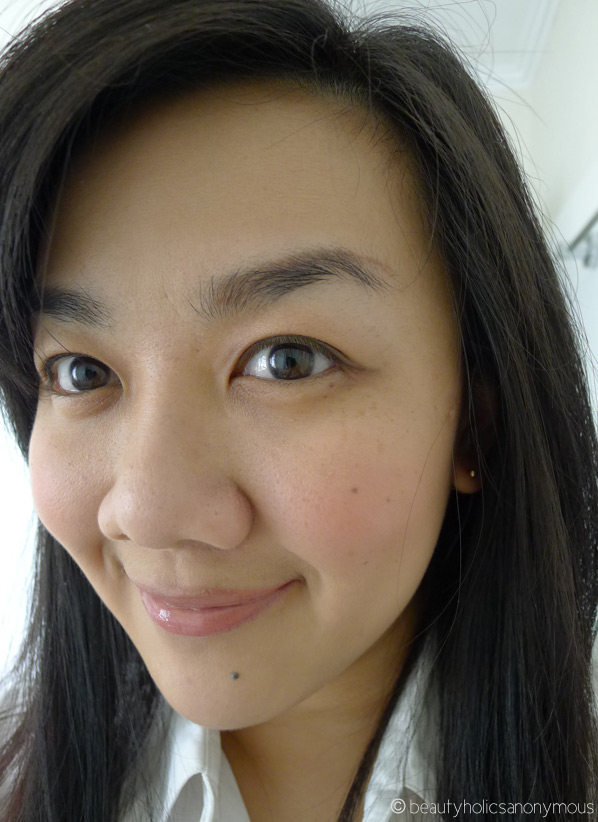 Next grocery run at Aldi? I'm going to try out one of their lippies. Heck it's only a fiver each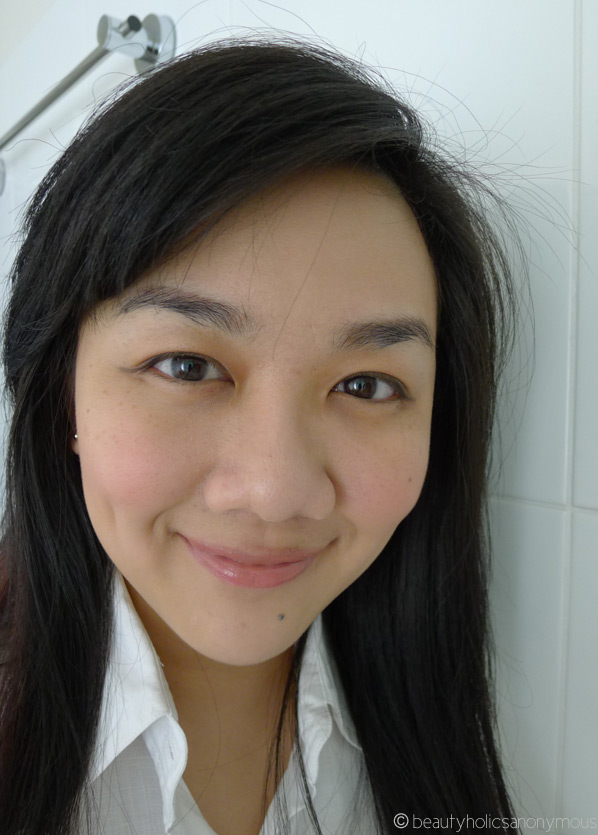 Lacura Beauty Minerals Blush retails at AU$7.99 for 5g and is available at Aldi supermarkets nationwide.
What I like about it: Very pigmented, affordable.
What I do not like about it: As usual for mineral makeup, it can get quite messy. There's also only one shade in the range.