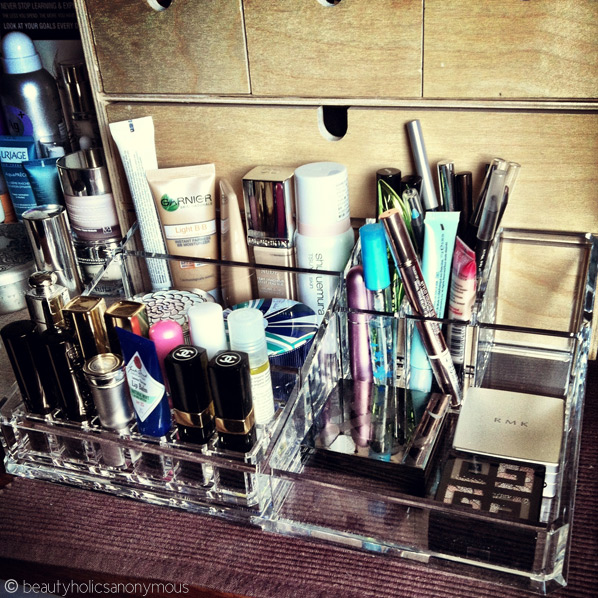 I bought this makeup caddy at Priceline on a whim. I didn't even think I'd need one until I brought it home. You see, all of my makeup goes into that wooden chest of drawers you see back there. The only beauty products that are on my dresser are skincare and that's because I use them so often.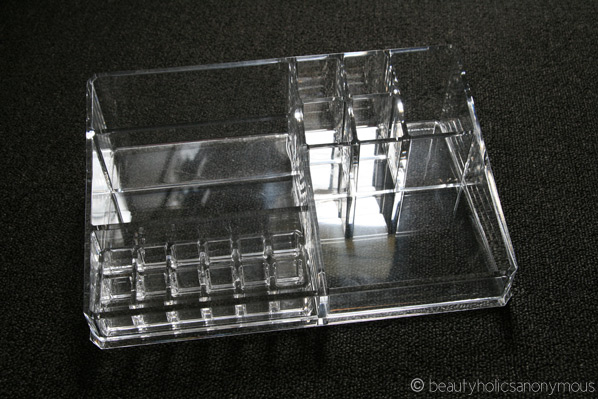 I decided to put makeup I wanted to try or use for the week onto the acrylic organiser. After a while, I realised it was a great idea. As my makeup is always kept away in drawers, I tend to only use the ones nearest to me. This way, I get to rotate my makeup, thus giving them more lovin'.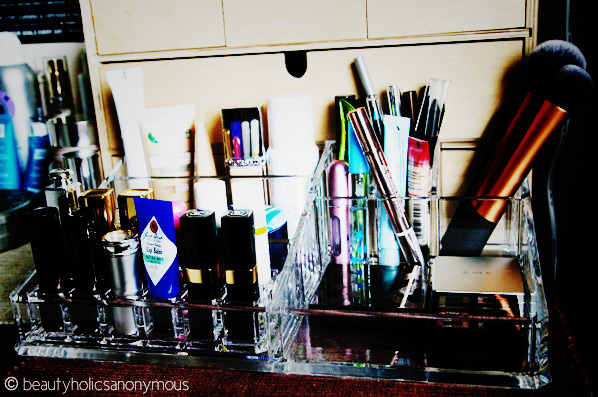 Plus I think it looks pretty on the dresser

.
Do you have a similar makeup caddy? Pictures please!