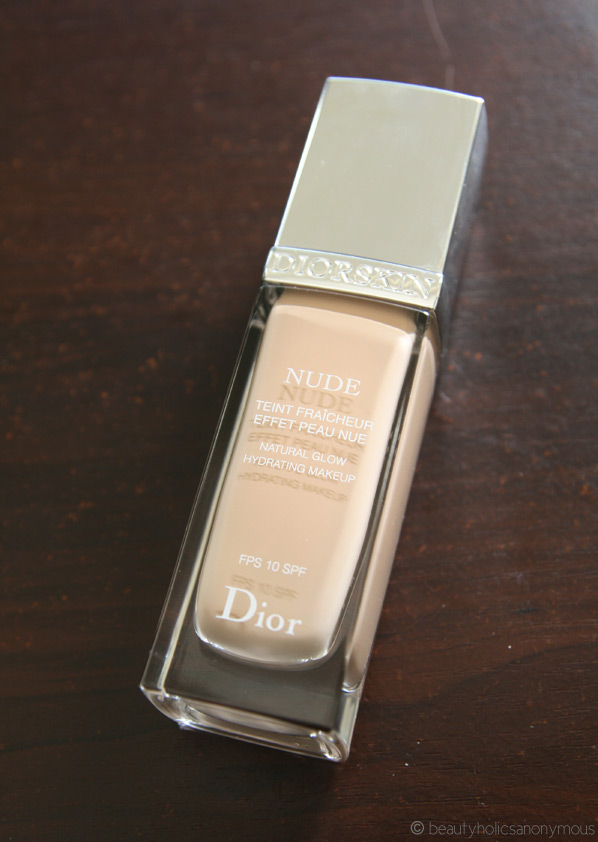 The new Diorskin Nude foundation is a reformulation of the original Nude foundie. A month ago, I had a good chat with the makeup artist at MYER Chadstone's Dior counter about the new formula when I was getting colour-matched. He mentioned that the new Nude foundations will be lighter and will include light-reflecting pigments for more natural, glowy skin.
The star product in the Diorskin Nude range, this cult fluid is the essential item on every backstage make-up artist's table, and is their secret for creating the enhanced nude look envied by all. In 2012, this light fluid acquires a new subtle velvet finish that blends into the skin, to deliver just the right amount of coverage without masking the skin's texture. This creates a shine-free, natural glow with a bare skin effect. Women who dream of perfect skin texture and a radiant complexion need look no further: this is the must-have product.
Now I have to mention that I have not used any Dior foundations before this. This means that I'm unable to compare the original Nude foundation with the new formula. What I can do is share my thoughts about the Nude Natural Glow Hydrating Makeup, and how it worked (or not) for me

.
Firstly, let's talk about texture. It's a light, oil-free, lotion-like fluid. It's not rich or heavy, which makes it suitable for oily to combination skin. If I were to compare its texture to another foundation and BB cream, I'd say it's only just a tad thicker than Garnier's BB Cream Miracle Skin Perfector for combination/oily skin and very similar to Bourjois' Healthy Mix Serum Gel Foundation.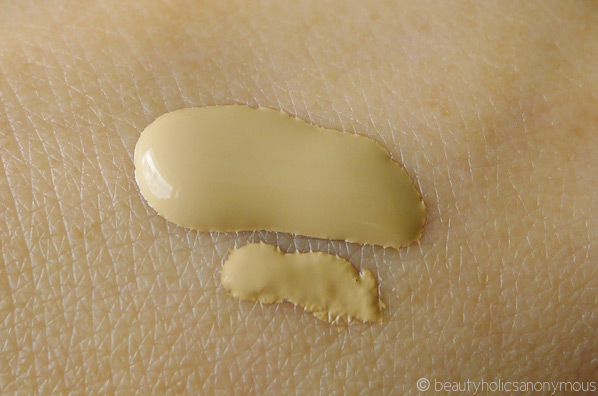 My shade's the 020, which suits my skintone to a T.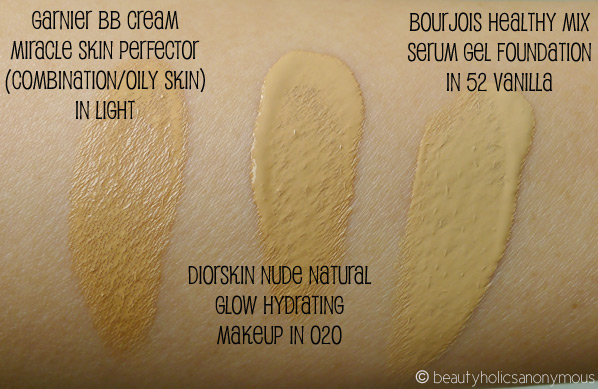 I'm always a bit apprehensive when makeup mentions anything about light-reflecting particles. It's no secret that I have a very oily T-zone, especially my nose, and I don't need it looking even more like a shiny disco ball than it already does pre-blot. I'm happy to report that even though it says that the foundation contains light-reflecting pigments, they're so subtle that often I don't even think they're there.
The foundation gives a subtly luminous and flawless finish to the skin without leaving it cakey and overdone. It is as the foundation calls it; it gives my skin a nude glow. It has medium coverage, and evens out the skin tone and the redness around my nose without my skin looking crepey around the nasal-labial lines and nose. It's still my skin, but heaps better.
The only gripe I have with the foundation is that it doesn't last very long. Many times I've worn it for about 6 hours when I noticed that most of the makeup around my nose, forehead and nasal-labial folds had disappeared, leaving subtle drag marks on the skin. It doesn't last very long on the skin even with primer on, which is a pity.
Having said that, it's still a lovely foundation for oily to combination skin. It's not greasy, not heavy and it looks very natural on the skin. If you have the same skin type as I do, you might want to give this one a go

.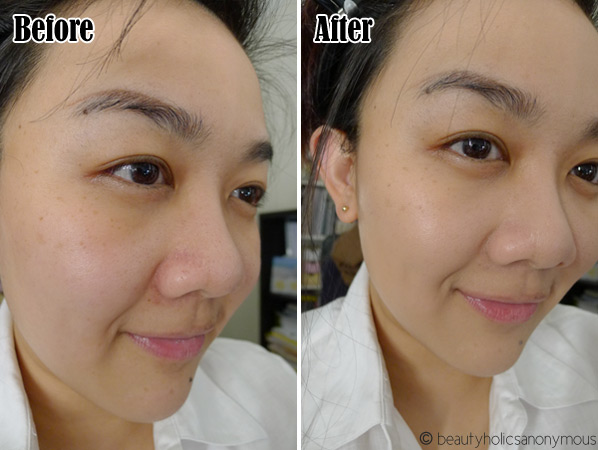 Dior's new Diorskin Nude Natural Glow Hydrating Makeup retails at AU$77 for 30ml and is available in 9 shades. Get your hands on it at MYER, David Jones and selected pharmacies nationwide.
What I like about it: Light, looks very natural on my skin with a hint of radiance (without the shine).
What I do not like about it: It doesn't last very long on my skin
Note: This product was provided for consideration.