Since I'll be running giveaways all week, I thought I'll keep the rest of my posts for the week quick and light. Yes yes, filler posts if you will :P.
A couple of weeks ago, my friends and I did an online shopping spree at Harrods. With a flat international shipping rate of £25 divided among 5 of us, a fiver each on shipping fees was very cheap. I only picked up two items, but what lovely items they were.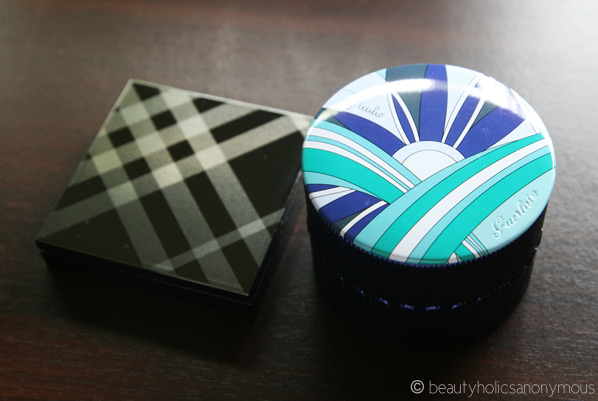 Burberry Beauty Light Glow in Rose Blush and Guerlain Meteorites Perles D'Azur by Emilio Pucci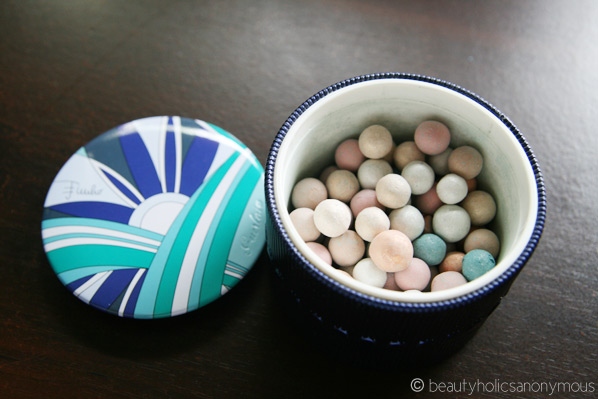 Erm, I don't know if you remember this, but when I reviewed the Guerlain Meteorites I mentioned that I wasn't going to get another tin of the Meteorites because I already have one and another wasn't necessary. Ahem. Right. Let me take those words back because thanks to your tempting comments, I bought another one :P. Okay, in my defence, it's a limited edition one, so that means … I'm good?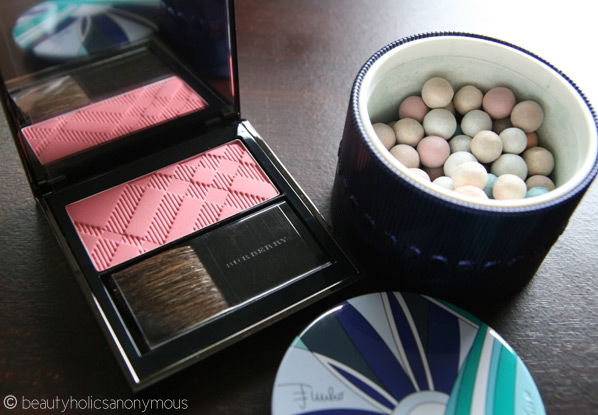 The Burberry blush (No 3 in Rose Blush) is my first makeup from Burberry Beauty. I tried it out on Sunday, and boy, it's a beaut all right.
So if you'll just pass me my hat to eat (since I did proclaim not to buy another one of 'em Meteorites), I'll be on my way :D.