I take-2 steps forward
I take-2 steps back
We come together
'Cause opposites attract
– Paula Abdul
Okay okay I'll stop with all the 80s song reference. At least, for this week 😛
First of all, please excuse the conditions of my cuticles. I have a bad case of hangnail, and even with heaps of cuticle oil, hand creams and cuticle scissors, there's barely any improvement. My nails haven't been in the best of conditions the past few weeks, hence the lack of nail polish swatches. If you have any solutions or recommendations on how I can solve this hangnail problem of mine, please, I'm all ears.
Anyway, back to the nail polish. This time, it's ORLY's Magnetic FX in Opposites Attract.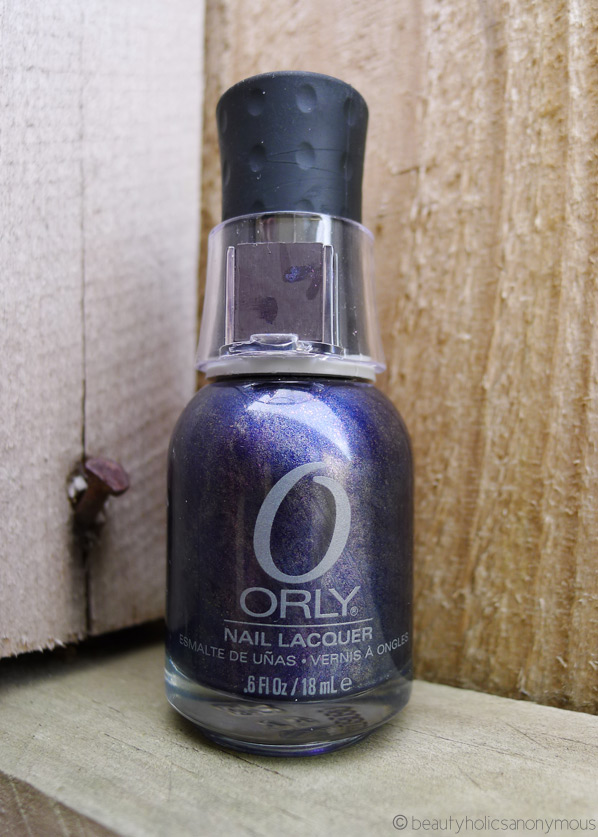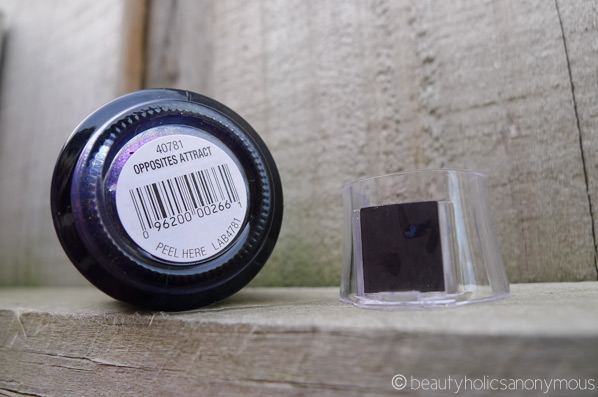 It's a stunning shade of navy blue shimmer. It sort of reminds me of the Milky Way with the magnetic effect. This shade is one of the prettiest blues I have in my collection.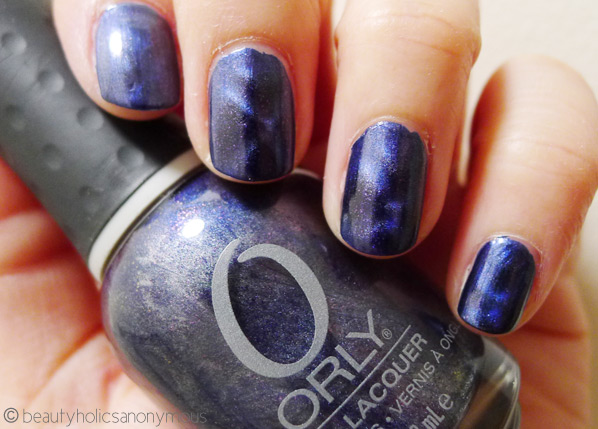 Unfortunately, you can't really see the design properly in the pictures because I had trouble getting the magnet to bring the design out. Even though I positioned the magnet close to 1mm from my nails, I couldn't get the design to really show. It wasn't easy positioning the magnet that close to the nails; my hands became shaky, the magnet smudged and messed the nails up. The imperfections you see on the nails (the slight knocks) were from the magnet accidentally touching the nails. I could have had them redone, but I thought I'd show you the imperfections instead because I thought they went quite well with the overall look 😛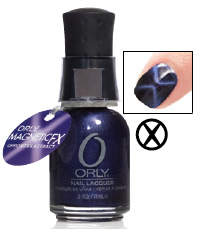 It's supposed to look like this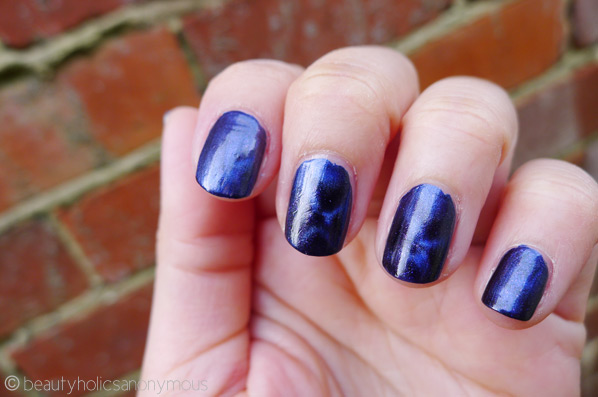 I would have loved the design to show clearly. Otherwise, the nail polish has a great formula, very easy to apply without any dragging and remains chip-free for days.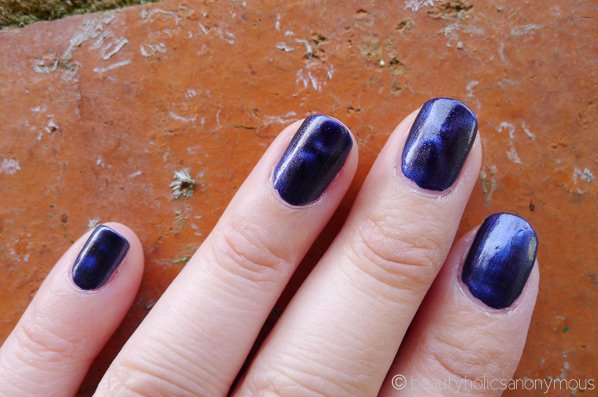 ORLY Magnetic FX nail polish in Opposites Attract retails at AU$24.95 for 18ml. ORLY is stocked at selected nail salons and pharmacies across Australia. It is also available online at www.orlybeauty.com.au.
Note: This product was provided for consideration.