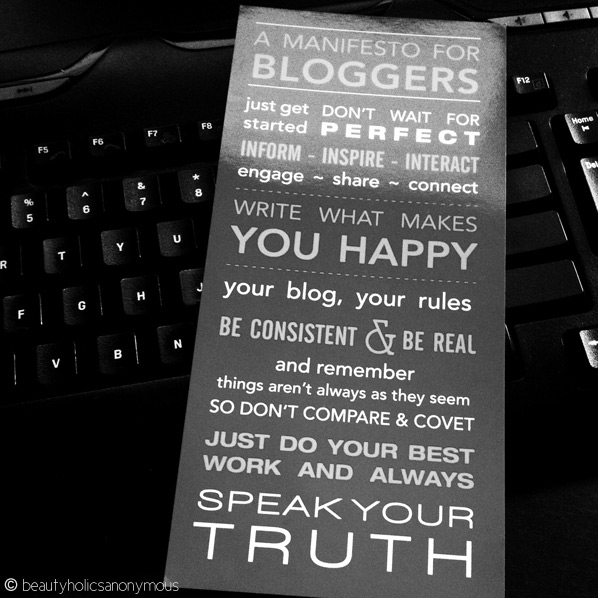 What: Problogger Event 2012 (#pbevent)
When: 12 – 13 October 2012
Where: Etihad Stadium
What it was about: It was a blogging conference organised by the Problogger, Darren Rowse. Hundreds of bloggers of different niches and states descended upon Melbourne for a weekend that is all about blogging.
It was a great weekend for me. There's still so much to learn, even though I've been blogging for a while now.
Here are 50 things I took away from the #pbevent.
1. Being in a room with 300+ bloggers felt pretty darn inspiring.
2. Darren Rowse has a very lulling voice. I think it's quite sexy 😛
3. It's not rude to use the phone to tweet, Facebook, text, take pictures, etc. and talk at the same time when you're in the presence of another blogger. In fact, it's an expectation.
4. It's not unusual and no one bats an eyelid when someone hands you a camera to help them snap an outfit-of-the-day photo. I did one of Nikki's.
5. It takes time to grow a blog.
6. It's okay to start small with no experience and it's good to look back to how we started out.
7. One may have blogged for a good number of years but will still be in awe and utterly star-struck by awesome bloggers who have blogged in less time than her (i.e. me)
8. I suck at networking (I left the conference weekend with only 8 new name cards)
9. Look for "sparks" of energy that you can fan into fire and grow them. What type of posts, topics, and categories give you energy?
10. Act on those "sparks" before they go cold.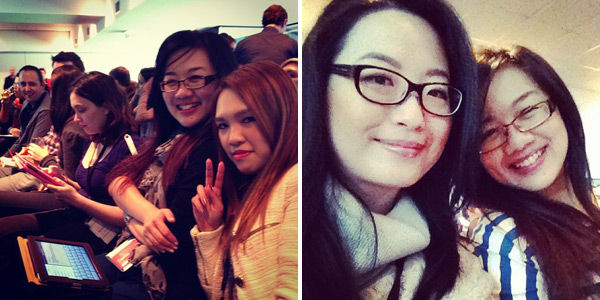 11. Ask yourself this question every day: what action will I take today that will grow my blog?
12. Our brand: we are what people say we are, not what we say we are.
13. Create a point of difference for yourself.
14. Bloggers should not work with brands for free.
15. Engage with your readers on the blog and social media.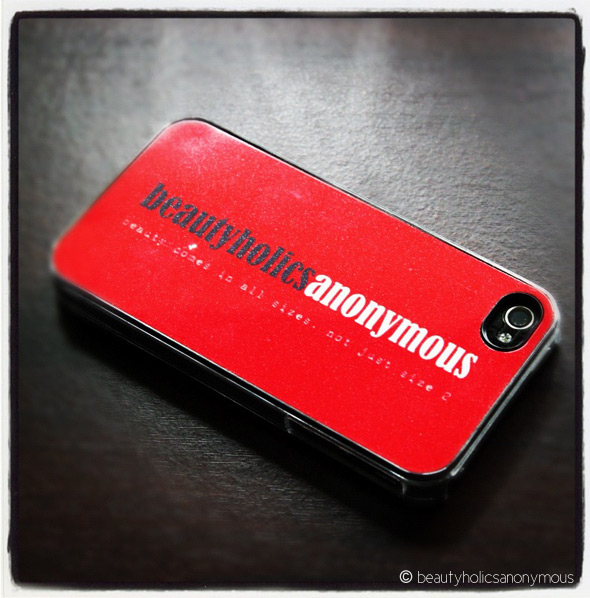 My idea of a networking tool
16. Google Analytics is the universal web statistics counter that brands use.
17. PRs are contracted by brands to garner free editorial coverage. They are unlikely to have the budget to share with you for sponsored posts.
18. If you want to work with a brand you love, pitch your blog directly to them.
19. Twitter is a great way to build relationships with brands. Look out for the digitally savvy ones.

20. No blogger should be writing on another brand's website for free.
21. Keep your media kit short and succinct (maximum 3 pages)
22. Value your blog.
23. For sponsored posts, add nofollow tags to your links (to avoid being penalised by Google)
24. Consider including a "kill fee" clause should the brand decide not to use your sponsored post (e.g. 50% of agreed fee).
25. Write your disclosure policy in a human voice (instead of just using a template).
26. Don't be afraid to add constructive criticism in your sponsored posts.
27. Look for win/win/win collaborations for the brand, you and your readers.
28. People like to see bloggers post unboxing pictures (i.e. opening the brand new box and showing its contents). Me too!
29. Photography basics: light, accurate colours, composition (make it interesting), edit your images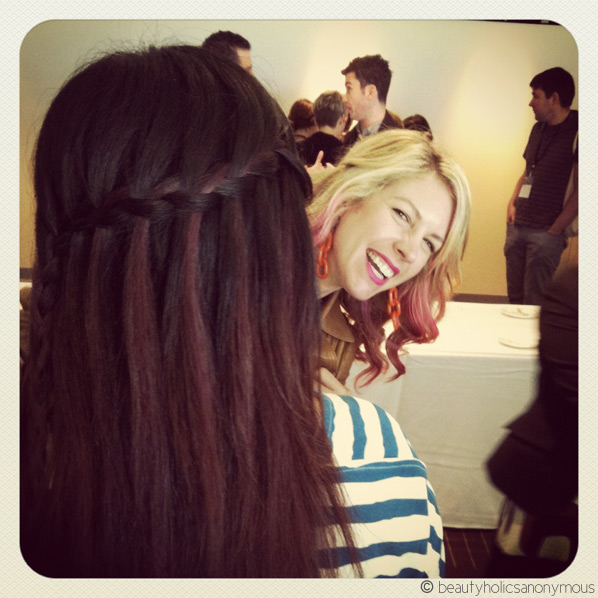 Christina @ Hair Romance braided a lot of hair at the event. My hair's been touched by the master!
30. Find role models and like-minded people in different fields.
31. Put forward an agenda. Make sure you're sharing genuine opinions.
32. Make your work an important part of your life and treat it with the respect it deserves.
33. Advantages of being a Luddite (this relates to how you blog as well): think like a layman, bring outside perspective and simplify the complicated.
34. Don't do anything online that isn't measurable.
35. Make your content findable, shareable and manageable.
36. Engage your readers!
37. Engaged readers are more likely to get something out of your blog and visit repeatedly.
38. Turn a visitor to an engaged reader by building relationships with them.
39. Your blog will succeed because of your readers – they read, engage and participate.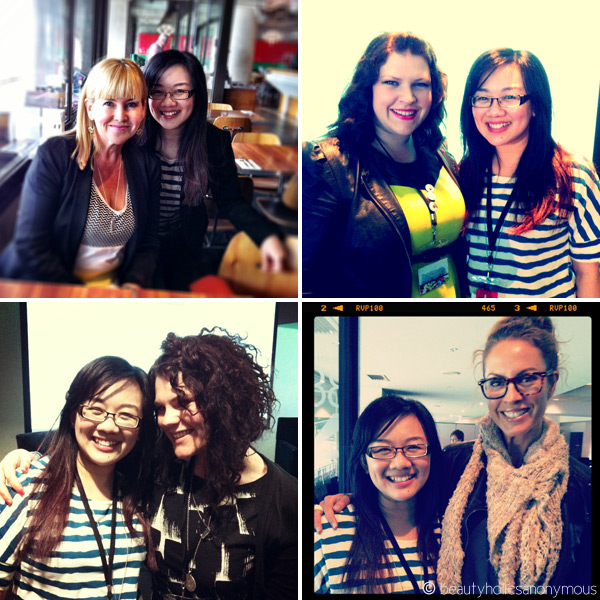 I stalked these bloggers for photos: Nikki Parkinson, Danimezza, Lady Smaggle and Sarah Wilson
40. Give your readers a reason to care.
41. There's a 50-50 balance of creating content and engaging with readers.
42. Success of your blog is attributed to existing readers.
43. When pitching to mainstream media (e.g. television, magazines, etc.), go to the most junior person. Develop relationships with the juniors. You'll be surprised at how much they can help you out when you make them look good.
44. Focus on what you do, and do it well. People will notice you.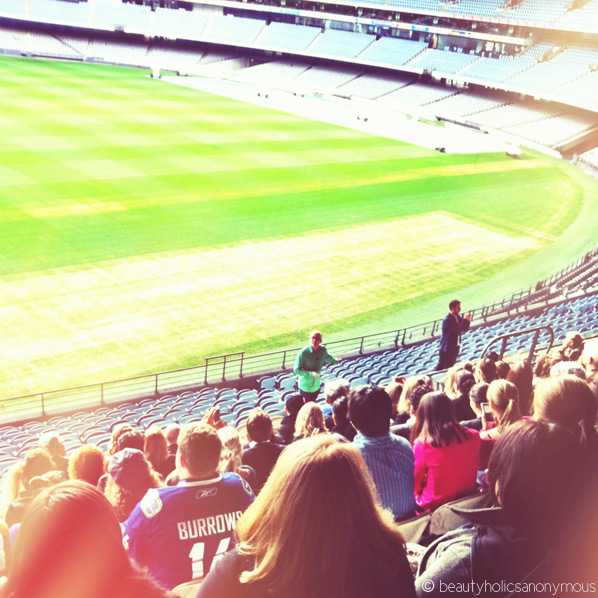 45. Value your community.
46. A good way to gauge yourself on social media: would you follow YOU?
47. Stop working for free (can't mention this enough).
48. When Darren brought all of us out to the empty stadium and showed us how our small voices can impact the world, I choked up a little.
49. I have a very long to-do list for the blog now. So fired up!
50. From little things, big things grow *cue jingle*.
Bloggie Wednesdays
is a series of articles just on blogging. They contain tips, how-tos, discussions about anything and everything you need to know about blogging and how we can be better bloggers. If you have any suggestions, tips and tricks about blogging you would like to share with us, or if you have any questions you would like me to address, please let us know in the comments.