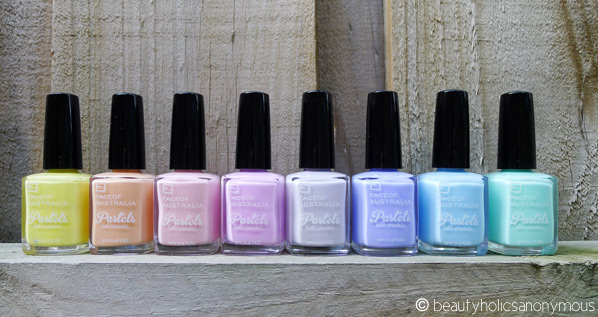 Face of Australia recently launched a limited edition set of nail polishes called Pastels. When I first saw pictures of these nail polishes, I was gobsmacked at how pretty they were. Next to neon, pastels are incredibly trendy this season, especially in spring.
When these babies landed on my desk for review, it took me only a couple of hours before I tried each colour on every finger. By the way, if you saw my multi-coloured nails at the Problogger Event a couple of weeks ago, yep, they're from Face of Australia 🙂
Pictures below are taken indoors, 2 coats of nail polish without top coat.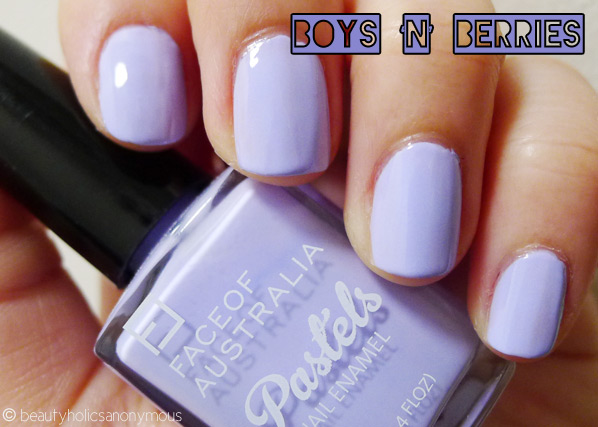 Boys 'N' Berries: Lavender creme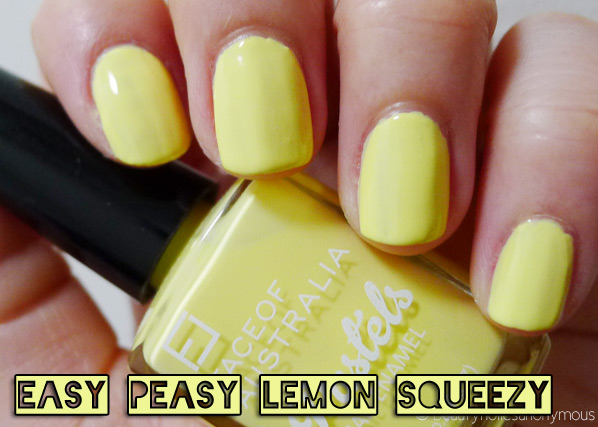 Easy Peasy Lemon Squeezy: Lemon creme. Kinda like the stuff you see in lemon tarts. Mmm … lemon tarts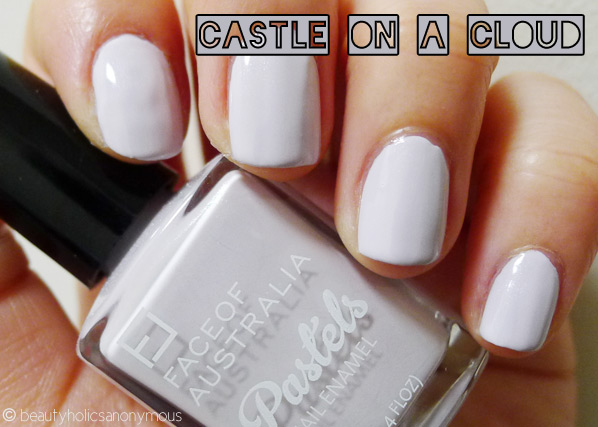 Castle On A Cloud: Lilac grey creme with a hint of silver shimmer.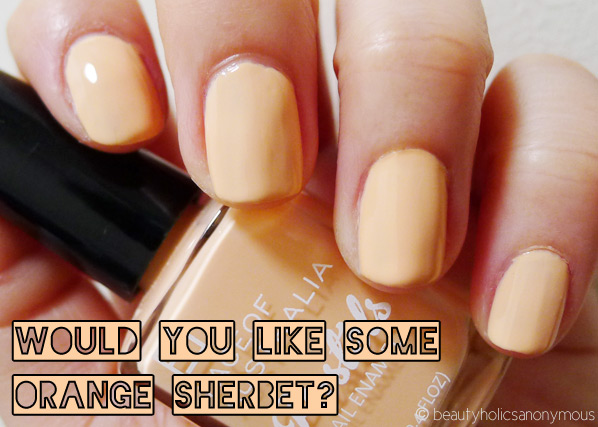 Would You Like Some Orange Sherbet?: Pale orange creme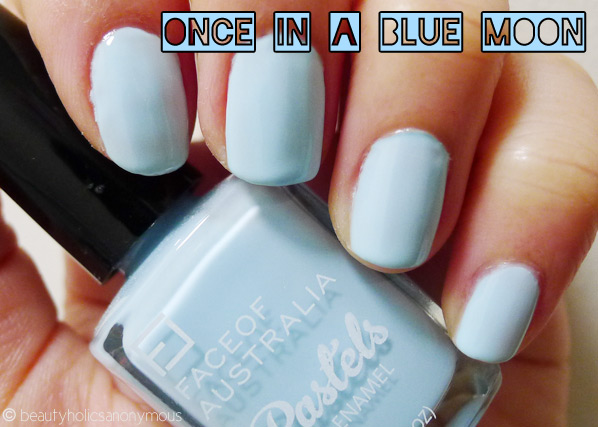 Once In A Blue Moon: Baby blue creme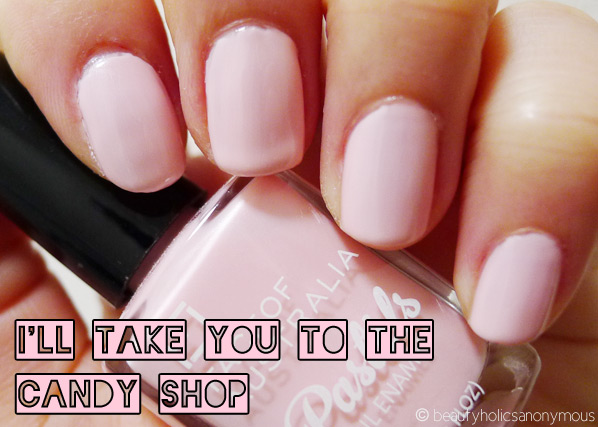 I'll Take You To The Candy Shop: Baby pink creme
After Dinner Mint: Mint creme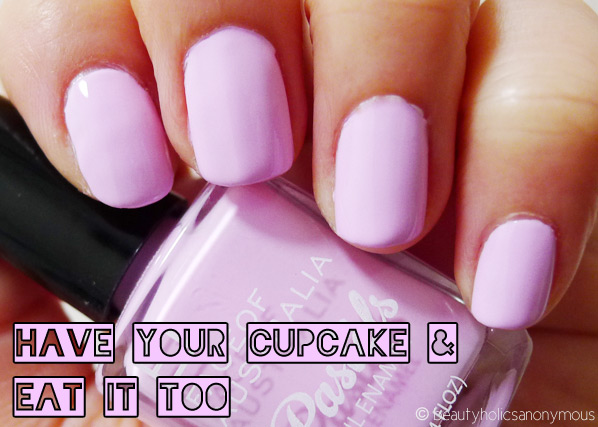 Have Your Cupcake & Eat It Too: Pink creme
I'll be honest. Most of these nail polishes aren't very easy to work with. They are quite watery and some of them tend to drag. If you apply too much, tiny bubbles tend to appear. You'll have to be careful not to pile on too much nail polish per coat.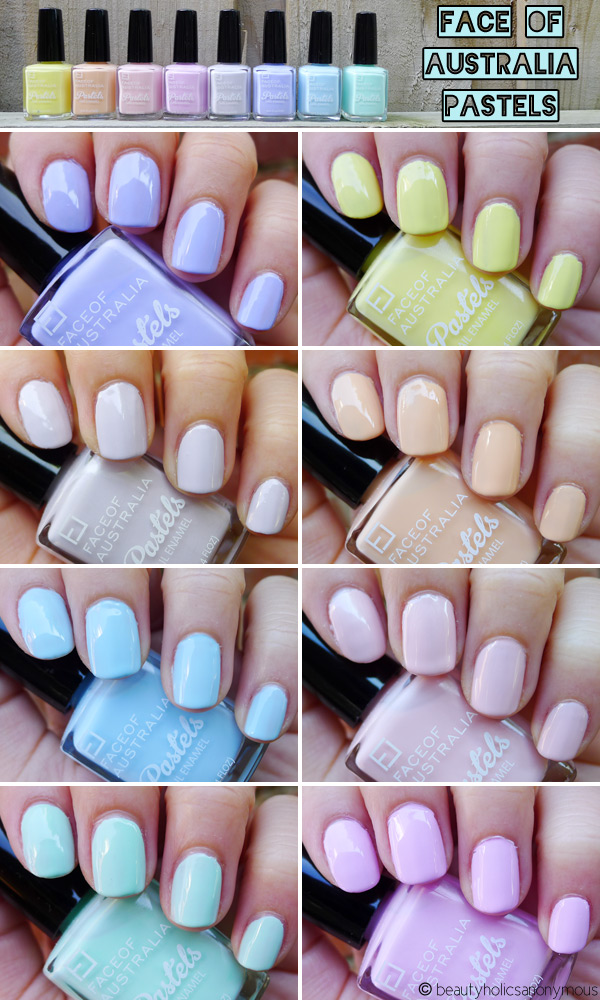 What they look like outdoors
Still, they are very lovely colours to wear especially in the spring time so the shortcomings are easily forgiven. If you do manage to get the whole set, try wearing each colour on each finger. They'll look like pretty lil' pastel minties on your hands 🙂
Face of Australia Pastel Nail Enamels retail at $4.95 each for 13ml and are available at Priceline, Kmart, Big W and selected pharmacies nationwide. All Face of Australia nail polishes are Toleune-free, Formaldehyde-free and Dibutyl Phthalate-free.
My favourite's the After Dinner Mint. What's yours? 😉