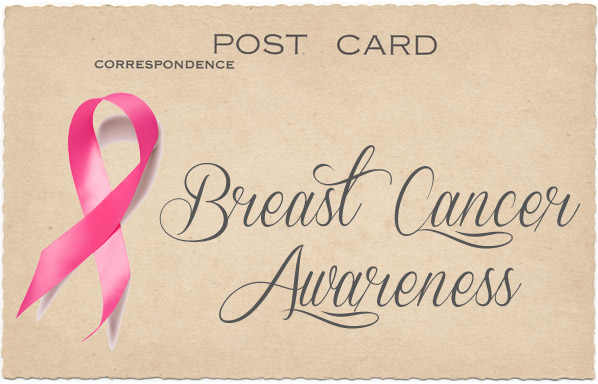 Yep, it's that month again ladies. October is Breast Cancer Awareness month. I'm not here to tell you what BCA merchandise to buy this month. I'm writing to remind you to check your breasts. Your boobs. Your girls. Whatever you like to call them.

New readers may not know this (old-time readers, please indulge me), but I had a boob scare early last year. I found a lump the size of a golf ball on my left breast. It was so big that I can actually see the slight bump on the breast. Now I do not have any family history of cancer, so this came as quite a shock to me to find a lump on my breast, and such a big one too. You'd think I was smart enough to immediately get it checked out by a doctor, right? Wrong.
I waited a month before seeing a doctor about it. I checked with Dr Google, and Dr Google said the symptoms didn't look as though the tumour was malignant. So I hopped on a plane, headed to Malaysia for a month-long holiday and all that while worry-free about the lump. By the time I returned to Australia and saw the GP, the lump had gotten slightly bigger. Let's just say that the GP was very upset and angry with me for waiting so long before getting the lump checked.
I had an ultrasound, a mammogram and a biopsy. Thank heavens it was benign (it was a fibroadenoma). To be safe, I had the lump surgically removed as well. It was also my first surgery under general anaesthesia. When the lump was properly checked, the doctor told me that even after removing the lump, there's a chance it will return throughout my life. This means that it's now a must for me to do a mammogram annually.
The point of my story? I was lucky. I was very, VERY lucky that the large tumour was benign. It could have been a lot worse. I never should have waited so long before seeing a doctor about it.
You see, it doesn't matter if you don't have a family history of cancers. Things can happen. It can happen to a woman of any age.
Perform A Self Breast Examination
If you're not sure of how to do a self breast examination, see your GP and ask him/her to teach you. If you're currently having your period, wait till a few days after it has ended before performing the examination. The best time to do a self breast exam is when you're about to take a shower (or after). You're already starkers and in front of the mirror anyway.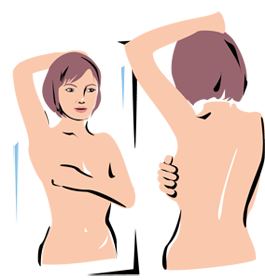 Image credit: Breast Cancer Foundation
Stand before the mirror and compare both breasts for difference in size, nipple inversion (turning in), bulging or dimpling of the skin. Note any skin or nipple changes.
Inspect your breasts with your arms on your sides, with your arms overhead (lift up your arms and cross them over your head), with your hands on your hips.
Bent forward and inspect your breasts.
When you're in the shower,
Raise your right arm.
With soapy hands and fingers flat, check your right breast.
Use small circles and follow and up-and-down pattern on the entire breast.
Repeat on the left breast.
Don't forget to also extend the examination to your armpits.
This very quick exam can save your life.
Just because this is Breast Cancer Awareness month, it doesn't mean you only check your breasts once a year! Do the self breast exam every month.

Remember to take care of your ladies, ladies. If you noticed anything out of the ordinary on your breasts, do not hesitate to see your doctor. It could be false alarm, but it's always better to be safe than sorry. Your doctor will be able to tell you what to look for. Trust your instincts.
Now go forth and have a good feel of your boobs!
Source: eMedicineHealth and Medline Plus