Here's some purple for you today. With a side of wavy magnetic lines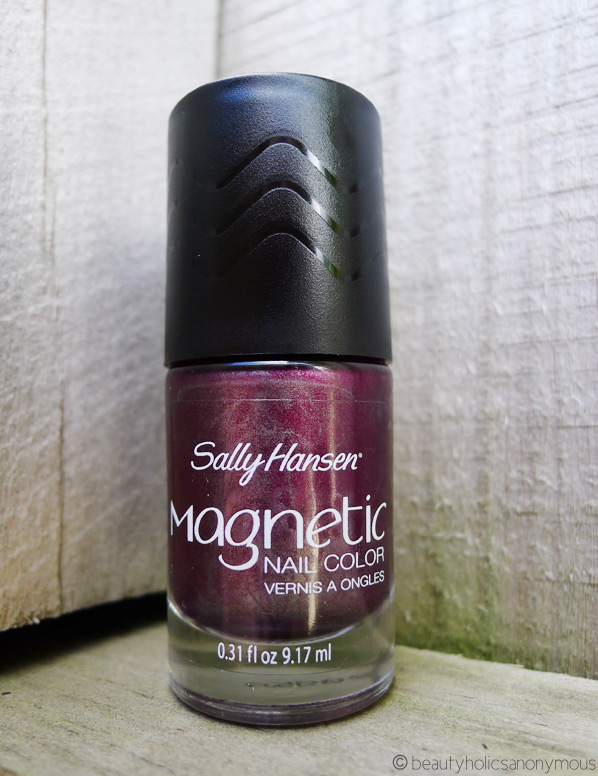 The name Red-y Response might indicate that it's some sort of a red shade, but it's actually a stunning metallic plum.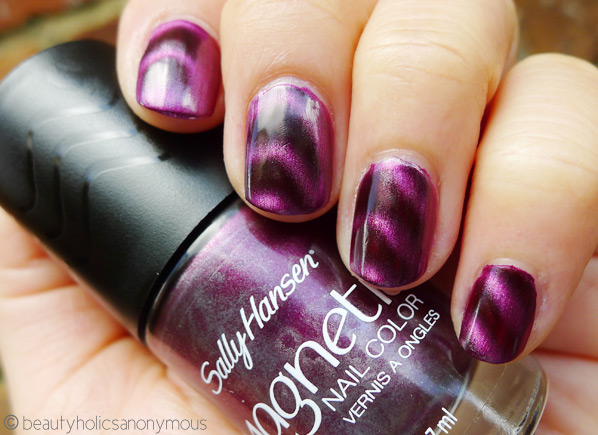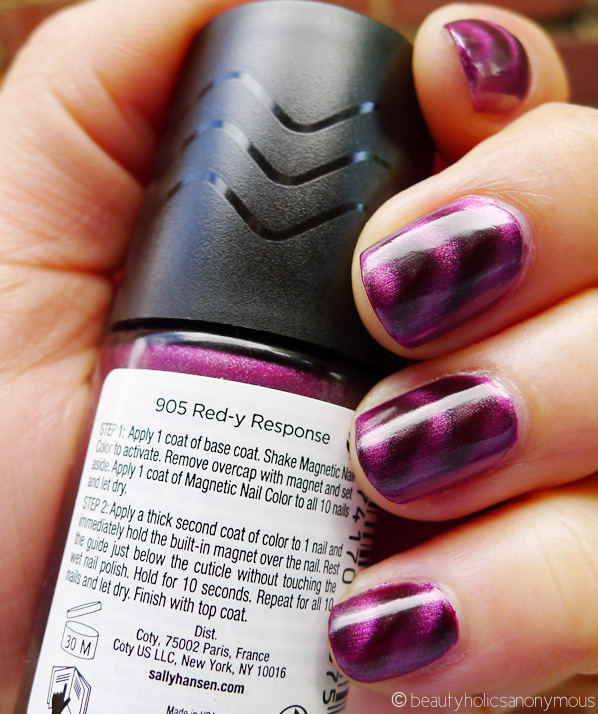 The last time I tried magnetic nail polish, it didn't quite turn out the way it should have. This time, I followed the instructions to the letter. I applied a thin coat, let it dry and then apply a thick one over it. Next, I immediately hovered the magnet about 2mm above the nail for about 10 seconds. The pattern appeared brilliantly.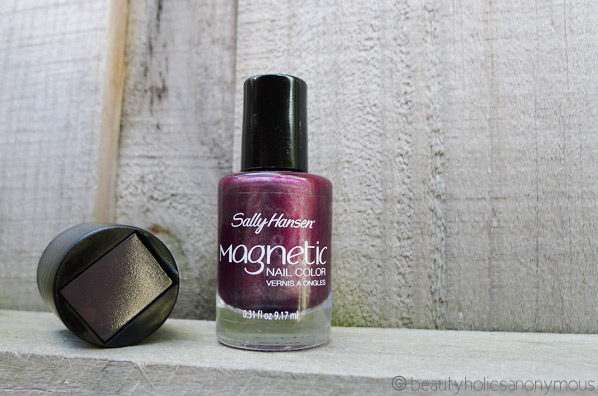 What I like about Sally Hansen's magnetic nail polish is that the magnetic cap is separate from the bottle cap. I'm not keen on magnets attached to the cap+brush because I'd have to turn the cap+brush upside down to use on the nails, causing the nail polish to drip backwards and leaving the bottle exposed to air. A separate cap like this one works much better.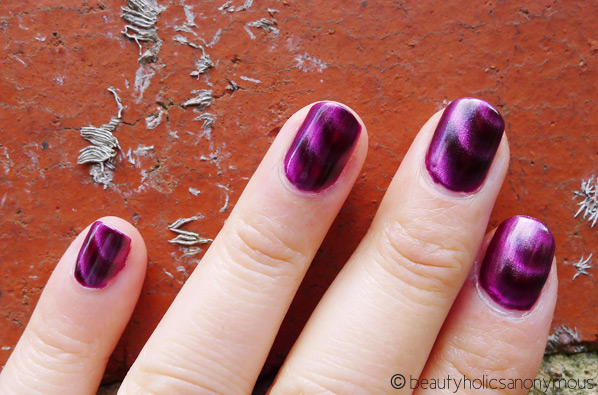 It has a good formula, a wide brush for quick application (but not too big that it's sloppy) and does not streak. The pictures you see here have 2 coats of nail polish with no top coat.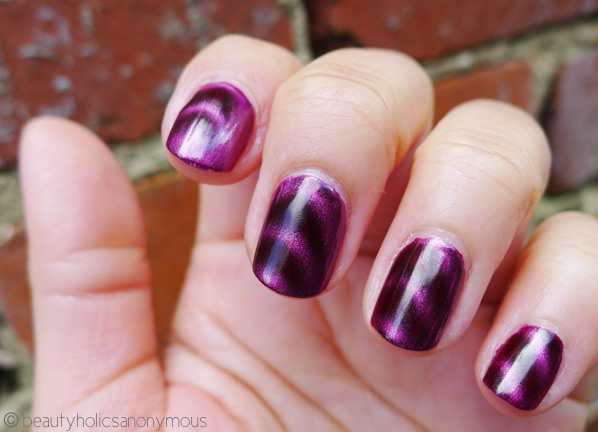 It's a beautiful shade of purple, and if you are a fan of purple nail polishes, I highly recommend you check this one out!
Sally Hansen's Magnetic Nail Color in Red-y Response retails at AU$16.95 for 9.17ml and is available at Priceline, Target, David Jones, Kmart, Terry White Chemists, Chemist Warehouse and independent pharmacies nationwide.
Note: This plummy polish was provided for consideration.