Note: This is a sponsored post.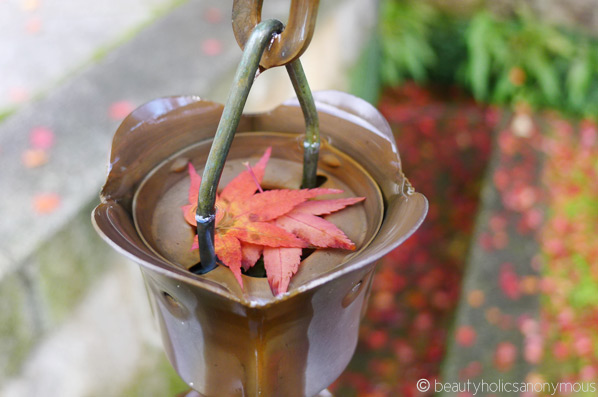 You only live once, but if you do it right, once is enough
– Mae West
If you've been following me on Instagram, Twitter and Facebook, you'd notice that I've been posting a few photos with the hashtag #appletisersparkle. So, what was that all about?
Beautyholics Anonymous is proud to be a part of Appletiser's "Get Your Sparkle On" campaign. It's a fun one to participate in because they asked me to answer a very interesting question – what are the 5 rules that you live your life by?
If you really think about it, all of us do have rules in which we live our life by. I don't mean rules like "I have to eat 3 times a day by certain times" or "life is only complete if I make lots of money or marry a rich man and have plenty of babies" (cough). They may not even be called rules. Call them guidelines, if you will. It's how we want to live our lives. It's what makes you happy. It's what make you YOU.
My rules are very simple. Here are 5 of them:
1. There's no one more important to me than the family I'm born into and the family I choose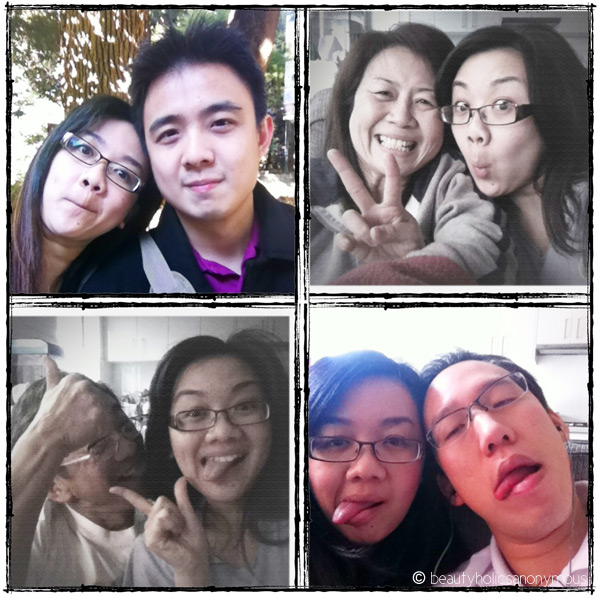 My portrait of family silly faces is now complete!
I started the list with the most important rule. The family I'm born into and the family I choose to have in my life (my husband and my closest friends) are the most important people to me. These are the people I would lay down my life for. I may not always show how much I love and appreciate them but they take first place in my life.
2. Life's too short to wear shit shoes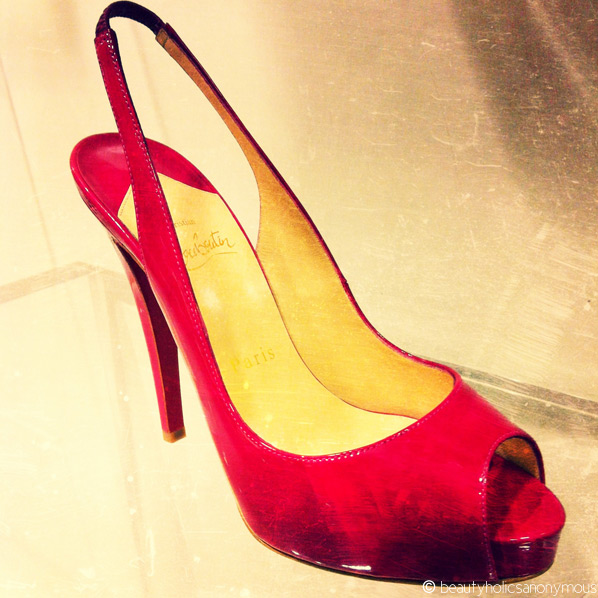 One day, you will be mine
Growing up, I have the habit of buying lousy-quality shoes because 1) they were cheap and 2) they looked damn good. Unfortunately, even though they did look good, the shoes did not last more than a few wears and most of them would cut into my feet causing blisters. We subject our feet to hard work daily and it's only right that we treat them well. I don't mean buying Christian Louboutins or Jimmy Choos (although one can hope ;)), but at least now I buy good-quality shoes that cost a bit more, wear well and do not draw blood.
3. Indulge ever so often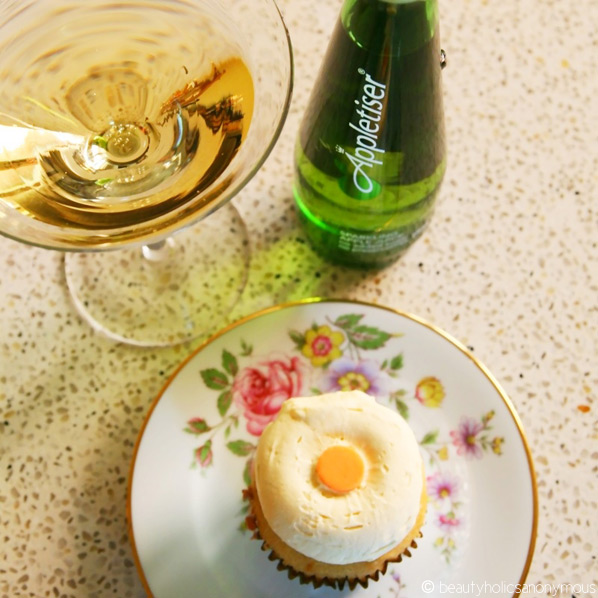 Indulge, my pretties!
Someone once told me, "the first person who should take care of you is YOU" and I never forget it. Treat yourself right. Pamper yourself ever so often, go for a massage or a facial, have a cupcake or two and/or buy something nice for yourself when you can afford it. Indulge when you can, because you deserve it.
4. Stop and smell the roses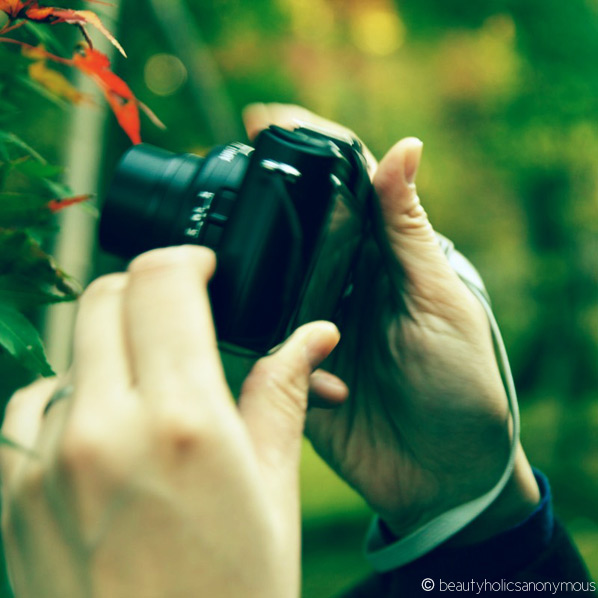 Stop and smell the flowers. And photograph them right after
How many times have we been so busy that we overlook the simplest pleasures in life? I love blogs like Humans of New York and Dear Photograph because the images capture the very things we walk past and leave unnoticed. An old couple holding hands, the first bloom of spring, the smile on the face of the homeless bloke when you bought his copy of The Big Issue, a child's laughter, etc. Sometimes we have to stop and smell the roses because often we forget how sweet they can be.
5. Always look on the bright side of life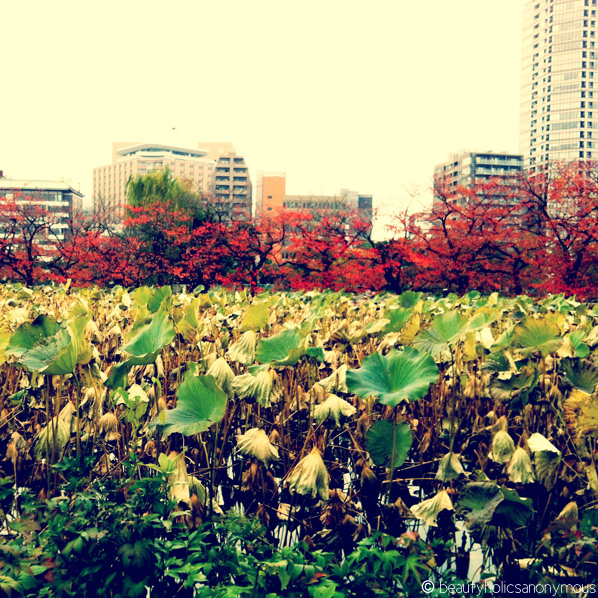 Even though the lake is full of dried-up water lilies right now, imagine how beautiful it will be in spring
It's not just a Monty Python song (although it is a good one, isn't it? :)). You can live life like Debbie Downer or Happy Harry. You can choose to always see the negative side of things or you can choose to see the silver lining in the clouds. I choose the latter as the way I live because even though life can be very short (see #2), it can also be very long (look at the ones who live to over 100 years old). Better to live it as well as I can by looking at the bright side of life.
So there you go, my 5 rules in which I live my life by. Some may call them cliches but it's how I've lived my life for many years and how I will go on living it. They're just simple rules with big impact. 🙂
************************************************
THE COMPETITION IS NOW CLOSED. THANK YOU FOR PARTICIPATING!
COMPETITION
Now it's your turn. I've told you my 5 rules on how I live my life. How about you tell me yours?
Just to make things more interesting, Appletiser is offering a Peeptoes Shoes gift voucher worth $200 to the most creative answer to the question: What are the rules you live your life by?
Simply leave a comment below with your answer. Easy peasy 🙂
TERMS & CONDITIONS
1. The competition is open to Australian residents only.
2. Please keep it clean and spam-free.
3. The winning entry is selected based on the most creative entry.
4. The winner will be required to submit his/her name and email address to Beautyholics Anonymous. The contact details will then be submitted to Contagious Agency (the Promoter of the competition), who will be sending the prize to the winner (please read Beautyholics Anonymous' privacy statement for more information).
5. The competition will close on Monday, 10 December at 5pm AEST.
6. The winner of the competition will be published on Monday, 17 December on the Appletiser Facebook page.
7. For the full terms and conditions of the competition, please click here.
Good luck! 🙂
Even though the competition is open to Australian residents only, I'd still love to hear from my international readers as well.
What are the rules you live your life by?