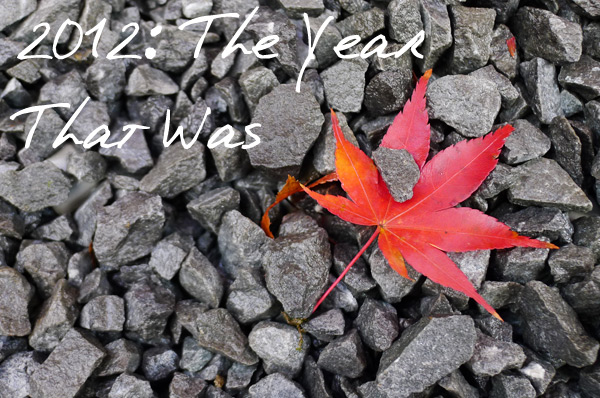 I was thinking of how I was going to wrap 2012 up in a blog post, remembered how I did it in 2011 and thought what the heck, let's do it again! 🙂
Going through my archives made me appreciate 2012 a whole lot. It has been a really good year. I had the opportunities and pleasure to experience things I never had before.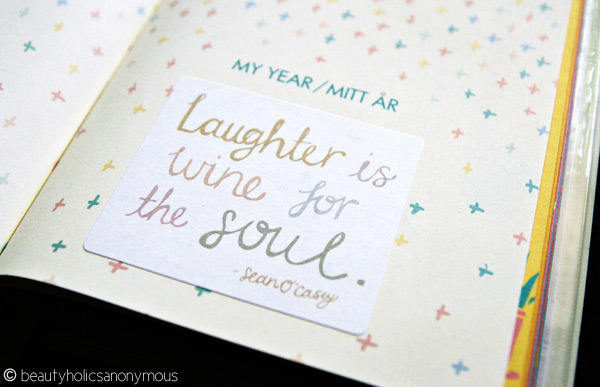 In January 2012, I started keeping a small journal. I wasn't sure if I would follow it through (just look at the stacks of barely used Moleskines in my drawer and you'll know why). I started writing only highlights of the day on an almost daily basis. I'm going to have fun reading the journal tonight from January 1 with a glass of wine 🙂
Here's my 2012 in a glance:
January: Went to the Australian Open for the very first time (with fabulous seats!). Didn't think I'd enjoy watching tennis that much. Told you what a beauty blogger does and I think y'all had quite a hoot 😛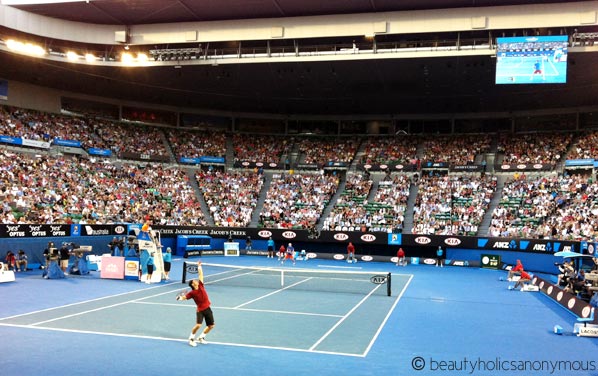 February: Wrote my first and only controversial post of the year. Got arty with YSL.
March: Saw a skywriting proposal in Sydney and bumped into the creator of my favourite scarves. Saw a whole lot of fashion bloggers at a Loreal Melbourne Fashion Festival (LMFF) event but was too chicken to say hi. If I'm ever invited again in 2013, I must rectify this faux pas pronto.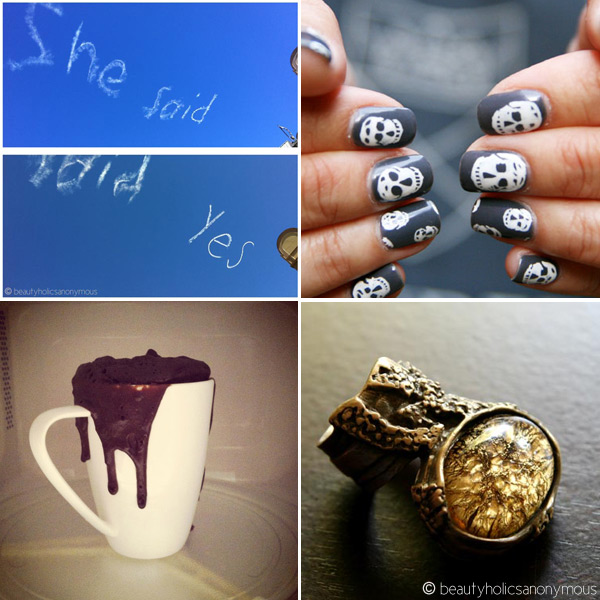 April: Submitted my blog for a proper blogging competition for the first time. Didn't win, but it was a good experience. Had my first preloved makeup sale on the blog. Experienced proper nail art for the first time. Got hooked on a new television series (the only Australian TV show I actually follow. Season 2 in 2013!).
May: Went to see New Kids on the Block and Backstreet Boys in concert. Published my first ebook. Discovered my Holy Grail of mascaras. Mama Beautyholic made her first appearance on the blog. Fell in love with my god furkid, Coco.
June: Received my highest page views for a single blog post for the year when I wrote about the battle of the Garnier BB creams. Made my own beauty box. I turned 32 and learned 32 things along the way.
July: I enticed you with chocolate cake in a mug. The blog got onto iFabbo's 50 Australian Beauty Blogs To Watch. Tim had his final exams, making July one rather stressful month at home. Stressful month was made slightly easier with the London Olympics. Became stressful again when bloody Channel Nine wouldn't stop showing people swimming.
August: Tim passed his exams! Met Michelle Phan. Introduced the first Five Minute chat with my favourite bloggers. Fell in love with some tiny balls. Discovered something better than the Clarisonic.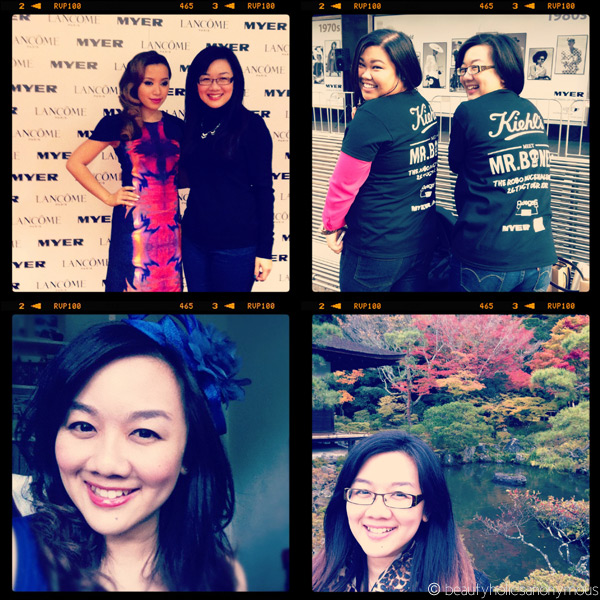 September: Bought a Nexus 7 tablet (love!). Had my first flash giveaway week. Attended the Beauty Bloggers Utopia in Sydney and shopped my brains out the IMATS. Went backstage of a musical for the first time and had a ridiculously giggly moment with a couple of the male cast.
October: Hosted my first Twitter chat on #bbloggersoz. Went to my first Problogger Event (subsequently having my writeup on the event mentioned on the Problogger website. It's like being mentioned by the master of blogging *swoon*). Got my grubby hands on a box I've been lusting for ages. Switched the RSS feed from Feedburner to Feedblitz. Wore a fascinator for the first time. Broke a world record doing the Kiehl's Robo-Dance (I'm on 0:42 and 0:49 in the video for less than 1 second :P).
November: Watched a musical (South Pacific) on my own (not doing it again. Watching musicals alone is boring). Had an amazing holiday in Japan. Caught up with an old friend whom I've never actually met in person.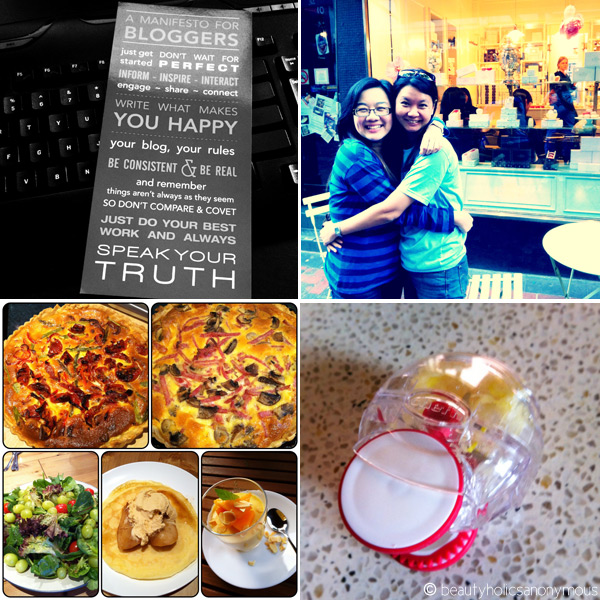 December: Discovered CC creams and a pretty cheapie. Got into a bit of a food coma from the 3 days of Christmas feastings. Received such romantic presents from the husband for Christmas (and they're red!).
All in all, yep, 2012 was a damn good year. There were ups and downs, but I'm grateful most of them were good ones. Still, I have a strong feeling that 2013 is going to be even better.
Just before I leave, I just had to give a shoutout to my 5 most active commenters in 2012. Huzzah!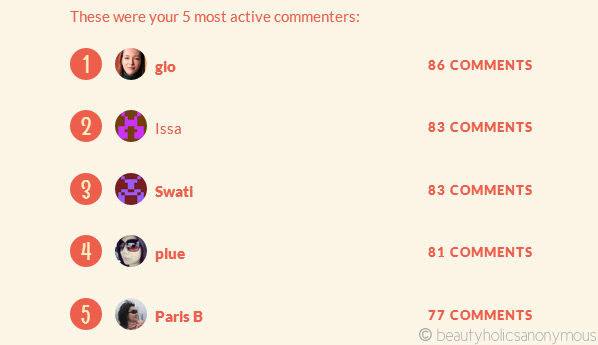 Thank you so much ladies, and to you as well dear readers. Your comments mean a lot to me. I like to think of Beautyholics Anonymous as a community of beauty-loving folks and your comments really keep the ball rolling. Can't thank you all enough for your support.
I hope you've had a great year. Signing off 2012 now. I'll see you next year 😉