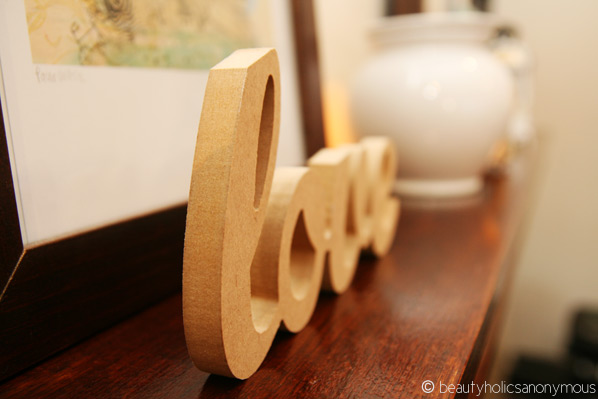 2012 has been one heck of a beauty-packed year. It's a year of new discoveries for me, learning that expensive beauty products doesn't mean they are better, cheap doesn't mean it's worse and learning not to write something off without actually trying it first (with plenty of eaten humble pie along the way). It's a year of learning what my skin needs.
I've been going through my archives for 2012 and have picked some of my favourites for the year. Could they be yours too? 🙂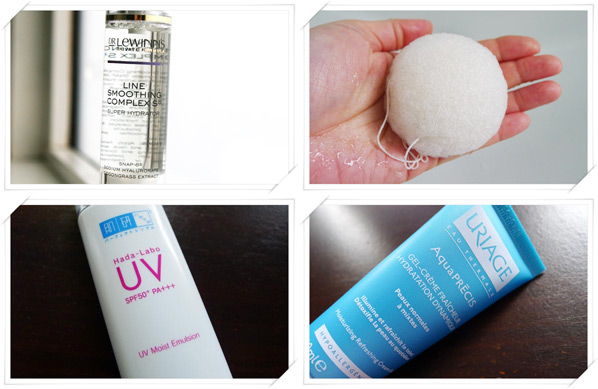 Favourite Cleanser: Konjac Sponge
I love experimenting with different cleansers but really, the Konjac sponge does enough wonders, even in comparison to the expensive Clarisonic. I don't even have to use a cleanser with the sponge to cleanse my face if I don't want to. Currently on my second sponge.
Favourite Serum: Dr Lewinns Line Smoothing Complex S8 Super Hydrator
This serum doesn't brighten the skin. It doesn't erase wrinkles. What it does is that it gives a boost of hydration that is pretty damn awesome to the skin. I find that other serums work better with this serum underneath. For that, I give this serum #1 of the year. I just finished my first bottle and am going to get another one soon. Come on Priceline/Chemist Warehouse, do a sale on Dr Lewinns already!
Favourite Moisturiser: Uriage AquaPrecis Moisturizing Refreshing Cream Gel
It's light, oil-free and smells good. It's a no-fuss moisturiser that I love. I'm currently on my 2nd tube.
Favourite Sunscreen: Hada Labo Super Hyaluronic Acid UV Moist Emulsion
I found this to be a great makeup base as well. It doesn't smell sunscreen-y and doesn't leave any icky grease on the skin.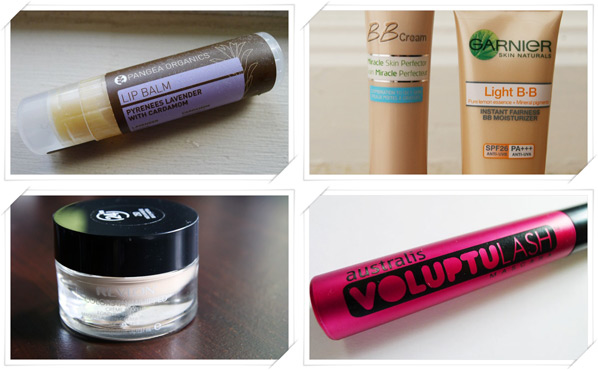 Favourite BB Cream: Garnier BB Cream (Asian version)
I have backup of backups of this BB cream, and am currently on my second tube. It's everything I look for in a BB cream – decent coverage, light and oil-free. I certainly didn't expect to like it so much since it doesn't come from an Asian brand (they usually do better BB creams).
Favourite Foundation: Revlon ColorStay Whipped Créme Makeup
Fantastic coverage without looking like I've had a very made-up face. Oh Revlon. If only you didn't make this in a freakin' jar. If not, I'd put this baby on a pedestal.
Favourite Mascara: Australis Voluptulash Mascara
I haven't been repurchasing mascaras for years. Till this year, I've been avidly searching for The One hence I try all sorts of mascaras there are in the market (gladly hoarding samples from beauty counters too). I'm so glad I stumbled upon this Australis cheapie. It's my go-to mascara; it doesn't smudge after many hours of wear. I've cried with this on without any black streaks on my face. I'm now on my second tube. Big love.
Favourite Lip Balm: Pangea Organics Pyrenees Lavender with Cardamom Lip Balm
Non-waxy. Lavender. SOLD.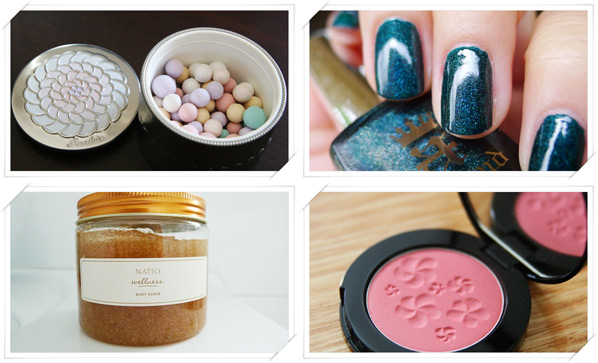 Favourite Lippie: Guerlain KissKiss lip gloss in #420
This was a gift from LeGeeque early this year. Of all my lippies, I found myself reaching for this most often. It's not sticky and the colour just pops.
Favourite Face Powder: Guerlain Meteorites Perles Illuminating Powder
This has been around for years and I've always mocked it for being so expensive when you can barely see any colour from each ball. Yes, this year I have to eat my hat for it turned out to be the only powder I now use on my face (aside from blush). I've skipped loose powder altogether and use this to finish my makeup instead. Beautiful results. In fact, there is a lot of humble pie to be eaten too because I didn't only get one tin; I now own 3 (with one more – the new Paradis – on the way). Ahem. 😛
Favourite Blush: Rouge Bunny Rouge Original Skin Blush in Orpheline
I've been contemplating between this and Tom Ford's Flush. It's obvious which one's the winner when I can barely see the flower print anymore 😛
Favourite Nail Polish: Saint George by a-England
A lacquer so stunning that literally takes my breath away at the first swipe on the nail deserves an award. No other nail polish did that for me this year except for a-England's Saint George.
Favourite Brand Range: Natio Wellness
It's incredibly rare that I like every single beauty product in a brand's range. In fact, I don't even know if I ever had. I stumbled upon the Wellness range when I purchased a gift pack of body butter, body scrub and hand cream many months ago. I'm now on my 3rd jar of scrub, 2nd jar of body butter and 2nd bottle of hand cream. If they make any of these edible, I'm screwed.
Were there any misses of 2012? Not really. I didn't encounter any that are particularly bad to mention. There were a number of items that were just meh, but nothing awful.
There are plenty of products I'd love to try in 2013. I'm looking forward to YSL's Glossy Stains, Le Métier de Beauté's Kaleidoscope palettes, more Guerlain Meteorites (these balls are an addiction, I tell ya) and probably 2439617 more BB/CC/DD/ZZ* creams.
What are your best and worst beauty discoveries of 2012?
*ZZ creams. Zit Zappers. It's going to happen. Maybe. I'm calling it! 😀