I've heard of Darling nail polishes on the interwebz for quite some time now. Their pastels have always intrigued me but somehow I never did buy any to try. Hmm … I wonder why.
Anyway, at the Beauty Bloggers Utopia weekend, I finally got the opportunity to try one out. Heather, founder of the Hello Darling, brought out a big box of different coloured nail polishes and told us to pick one each. I had my eye on this lovely coral pastel and grabbed at it hard as though I discovered the last pair of shoes in my size in a sample sale. Ahem. 😛
Behold, the Bellini. It's a very pretty and creamy shade of coral.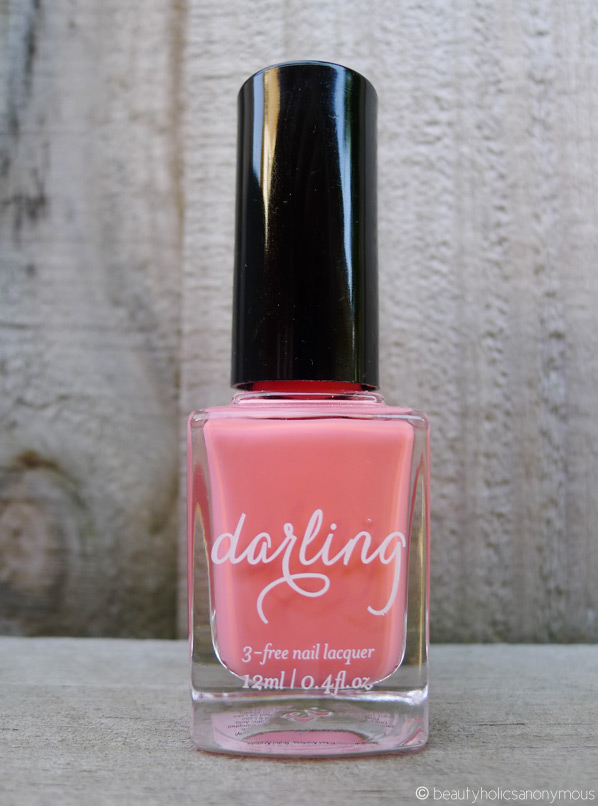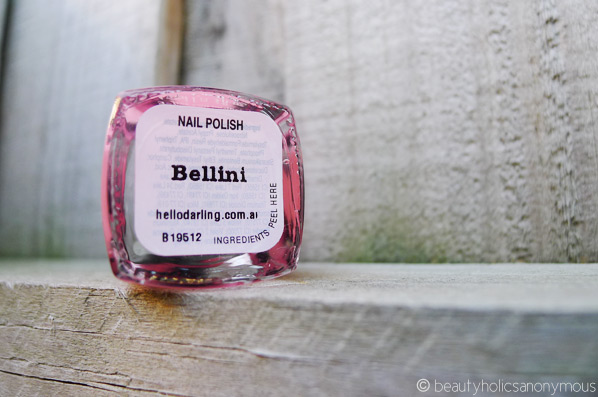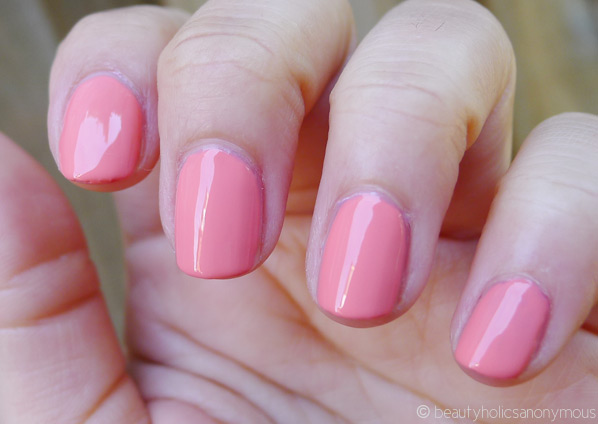 It comes in an easy-to-apply formula. The first coat did seem to drag a little but the second covered the imperfections and the result was a glossy sheen on the nails. Tip wear came in after 3 days even with tip-wrapping, which was a tad disappointing.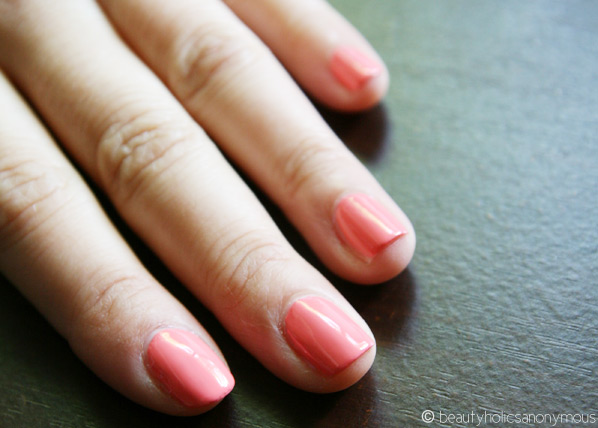 Still, I'm game to get my grabby hands on more shades from Darling. I have my eyes set on the Lanikai and Max. Time to finally click the checkout button! 😛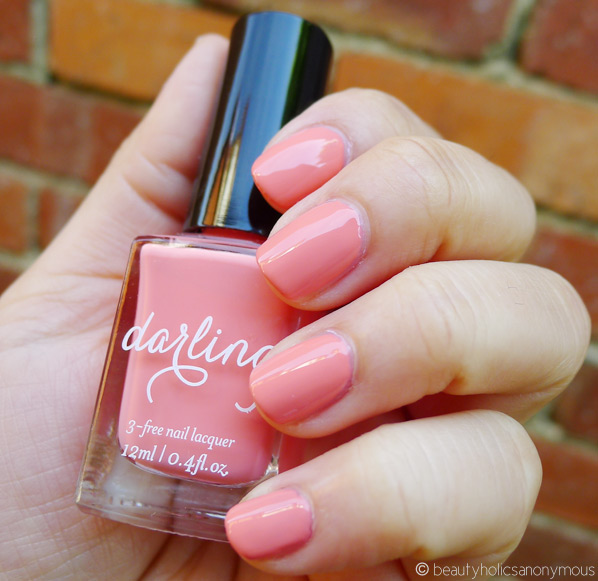 Darling Nail Polish in Bellini retails at $18.95 and is available at HelloDarling.com.au. Darling nail lacquers are 3-free (no toulene, formaldehyde/formaldehyde resin, DBP or camphor) and are animal testing & cruelty free.
PS: Please tell me you got the Hello Dolly reference from the title. God, I'm old 😛