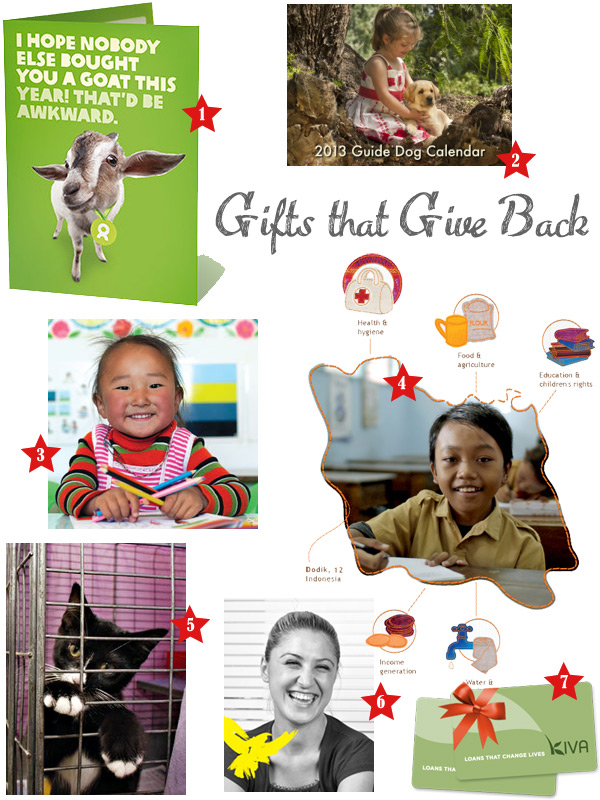 1. Buy someone a goat (card) ($39): Help Oxfam Australia distribute goats to vulnerable families, which can be used to provide milk for the family's nutrition and even sold to pay for school fees or tools.
2. Guide Dogs Victoria 2013 Calendar ($19.95): Proceeds of the sale support the training of guide dogs in Victoria. For Guide Dogs in your state, please click here.
3. Give a child some pencils ($5): Together with World Vision, gift school children the very thing we take for granted – pencils.
4. Better yet, sponsor a child ($43/month): Help change a child's life with World Vision
5. Help save a lost, injured and/or abandoned animal with Animal Aid.
6. Help pay for counselling to address depression for people in financial hardship ($25)
7. Help someone start a small business ($25): The Kiva borrowers isn't about charity. All they request is a small loan from you that will be repaid back to you once their business is up and running. You can choose to keep the repayments or invest in another entrepreneur. These strong women inspire me every day.