You know, the day cosmetics companies stop making beauty products that smell like oranges will be the day my love for cosmetics will end. It's true. I love any sort of lotions or potions that have the heavenly aroma of the citrus fruit and I'm not afraid to show it!
I can't remember when my love affair with oranges began. It could be the delicious fragrance of shampoo my mother used to use over 20 years ago. It could be all the oranges I had almost every evening after dinner. Either way, my love for delicious scent has transcended the mere fruit to cosmetics and I couldn't be happier.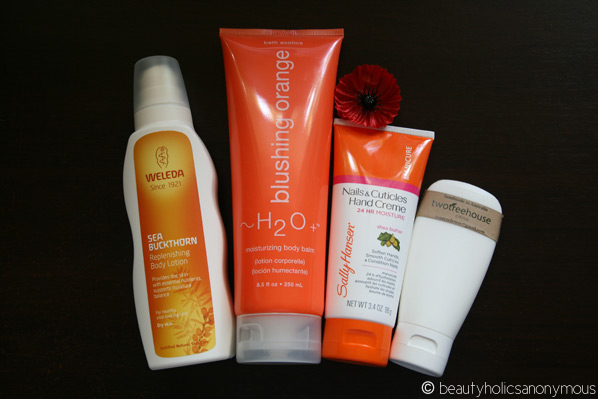 Today I'm going to show you 4 body/hand creams that smell so citrusly delicious, you'll want to lick your own skin.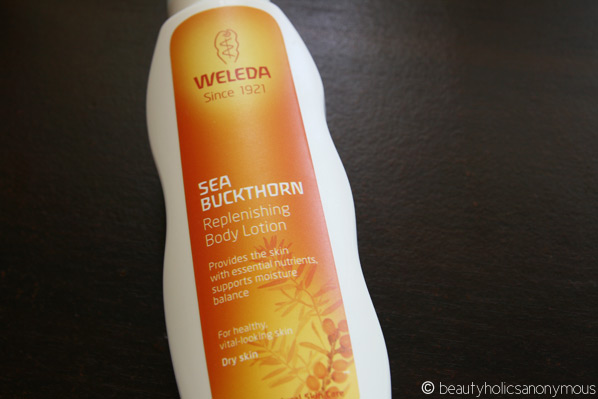 Weleda Sea Buckthorn Replenishing Body Lotion* ($36.90 for 200ml)
When I first saw the words "sea buckthorn", I expected this body lotion to smell like seaweed and the ocean. Of course, I was entirely oblivious to what it was and certainly did not expect the body lotion to smell of oranges. It's a light body lotion that absorbs quickly, doesn't leave a sheen on the skin and isn't greasy. The orange fragrance is quite strong for this one, which I love. It's the perfect summer scent.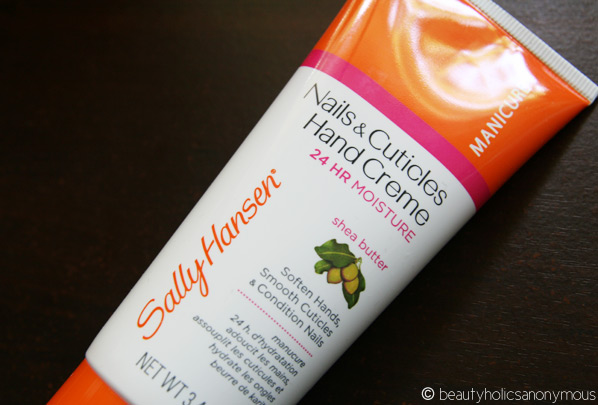 Sally Hansen Nails & Cuticles Hand Creme* ($9.95 for 96g)
I finally have a hand cream that smells of oranges! I was close to decanting the Weleda body lotion to be used as a hand cream in my purse before this landed on my desk. The scent is not as strong; it smells like mandarins whereas the Weleda's more Valencia (yes, I do know my oranges ;)). This Sally Hansen hand cream absorbs quite quickly leaving no greasy stains on the keyboard.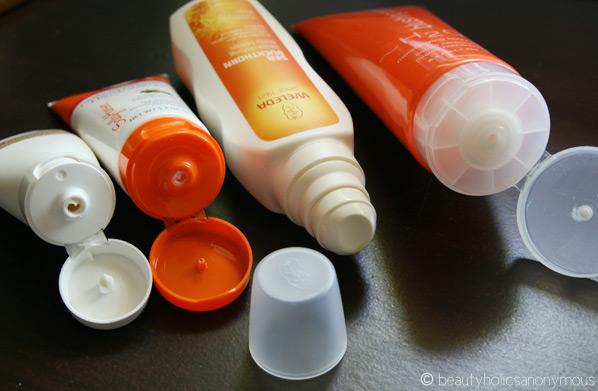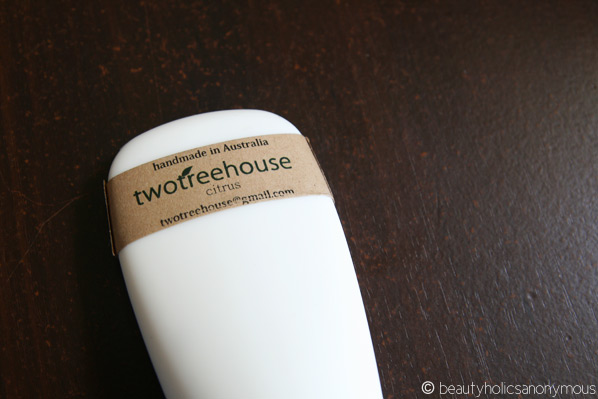 twotreehouse Body Lotion in Citrus ($15.00 for 50ml)
twotreehouse is an old friend's brainchild. I've reviewed the lipbalms before if you'd like to check them out (I call them cute tampon lipbalms :P). The body lotions are incredibly rich and they are perfect for very dry skin because they keep the skin hydrated for many hours. The Citrus isn't so much of oranges; it has a distinct fragrance of lime that is absolutely delicious. Reminds me of a Gin Rickey on a hot summer's day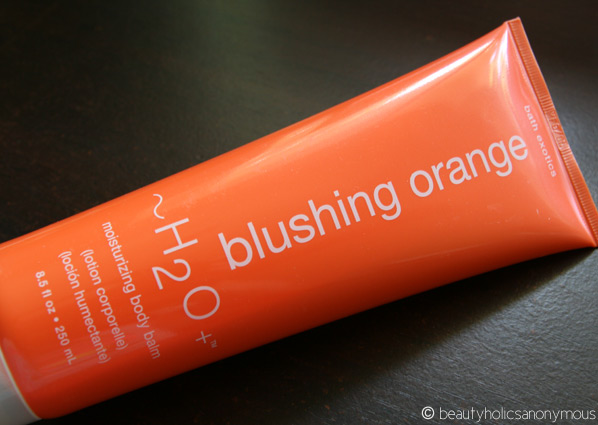 ~H20+ Moisturising Body Balm in Blushing Orange (US$12.00 for 250ml)
I love ~H20+'s body balms. The Blushing Orange is my 4th ~H20+ body balm now. It's light, absorbs quickly and doesn't leave any icky greasiness on the skin (i.e. no grease stains on the car seat if you're wearing shorts). The Blushing Orange smells like blood oranges. It has a heavier citrus scent than the rest of the lotions and a slightly musky aroma that is suitable for unisex use. Beware the men in your household nicking this for their own use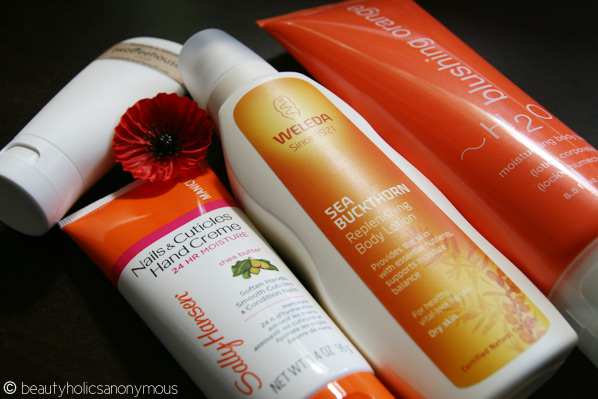 I'm still on the lookout for more orange-scented beauty products. Are you a fan of citrus scents too? Any recommendations to help a fan here?
*These products were provided for editorial consideration.