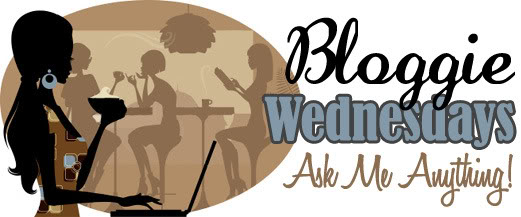 Happy Hump Day, folks!
Welcome to the first "Ask Me Anything" of 2013! If you're new to Beautyholics Anonymous (hello hello!), this is when I open the floor to you, when you can ask me, well, anything! Let's have a virtual cuppa and have a chat, shall we? I'm writing to you from the comforts of my parents' home in Malaysia enjoying a glass of Kopi Peng (iced white coffee). 😀
Do you have any questions, beauty or related to blogging? Even if you don't, feel free to drop in and say hi. Did you buy anything new? Have you read any interesting books lately? (I recently finished Overdressed: The Shockingly High Cost of Cheap Fashion. Completely changed the way I look at clothes now, especially the ones from Zara, Topshop, H&M and any other big stores that sell fast fashion) What's the latest movie you watched? Perhaps you have a problem you can't seem to solve? Do share it with us.
If you have any blogging-related questions, do let me know. It will help me a lot in writing my Bloggie Wednesday posts.
Right, over to you. Go ahead. Ask me anything! 🙂
Bloggie Wednesdays
is a series of articles just on blogging. They contain tips, how-tos, discussions about anything and everything you need to know about blogging and how we can be better bloggers. If you have any suggestions, tips and tricks about blogging you would like to share with us, or if you have any questions you would like me to address, please let us know in the comments.