I'm a huge admirer of people who can do nail art. Hands so steady like a surgeon's, meticulously drawing wafer-thin lines on nails, picking tiny gems and placing them on nails … oh the skills! Me, I'm happy to be able to nail-polished dots with my toothpicks. 😛
And I did! Presenting my proudest moment in what I would call a bit of nail art and my favourite design of all – the leopard print.
It's not the best rendition of leopard print on nails out there (nail bloggers please don't keel over in embarrassment), but I'm mighty chuffed to have been able to come up with something resembling my favourite print. I didn't realise how easy it was to do. You don't even have to draw straight lines! Just dip toothpicks into nail polish and smudge away.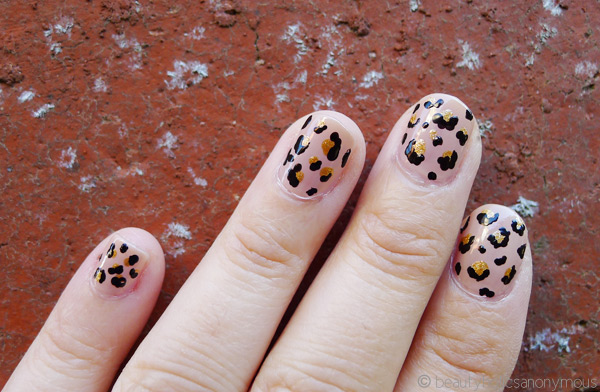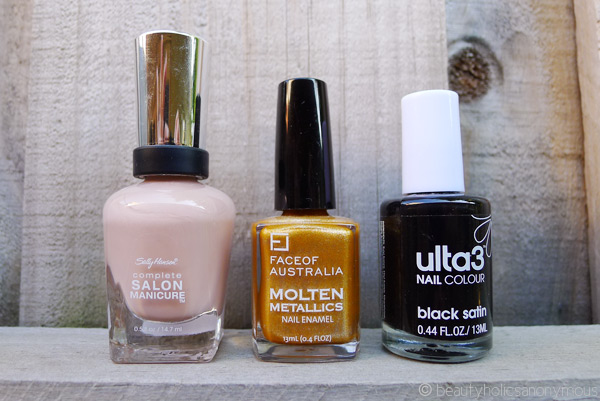 What I used to create the look:
Sally Hansen Complete Salon Manicure in Cafe Au Lait
Ulta3 Nail Color in Black Satin
Face of Australia Molten Metallics Nail Enamel in Gold (as you can tell, this is my go-to lacquer for gold)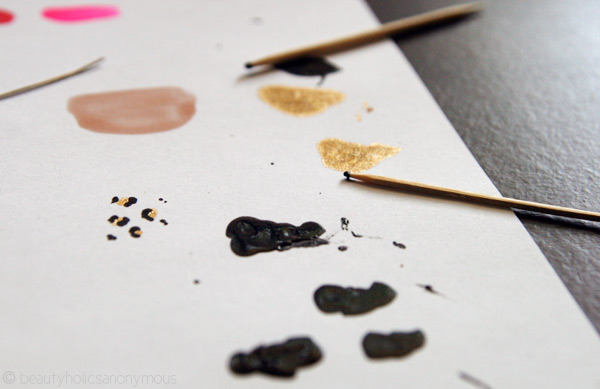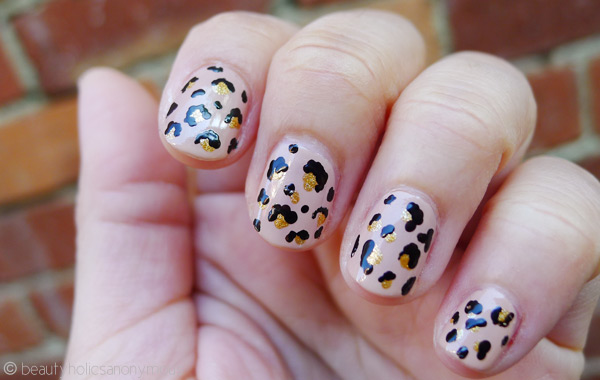 I think I'm going to keep my leopard-print Sally Hansen nail stickers for a special occasion and play around with these instead. I can't wait to try other colour combinations out. As long as there are no straight lines involved, I think I'll be all right. 😉
PS: I'll show you my leopard print collection some day. It comes in the form of 3 pairs of shoes, a shirt, 3 scarves and possibly a bag. Safari in my house much?