I'm getting more impressed with Revlon's nail polishes by the day. I don't have many of them; the ones I do have have an amazing formula. Slick, easy to apply, no chips or tip-wear for days (provided you don't do manual labour with your hands, of course

) and the colours are beautiful.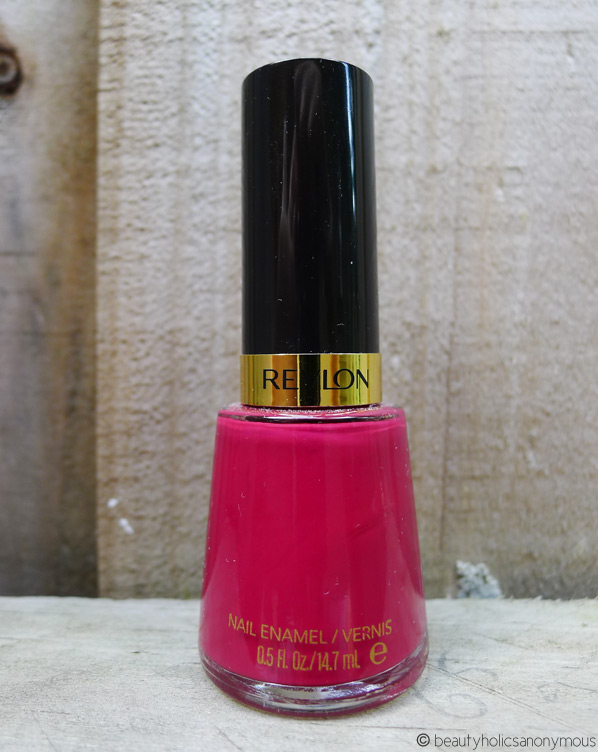 The #620 Bewitching is one of them.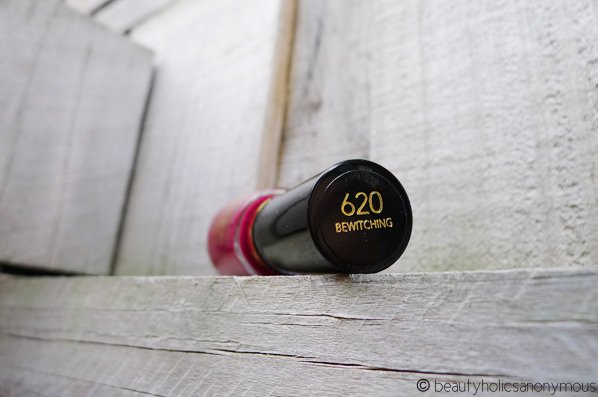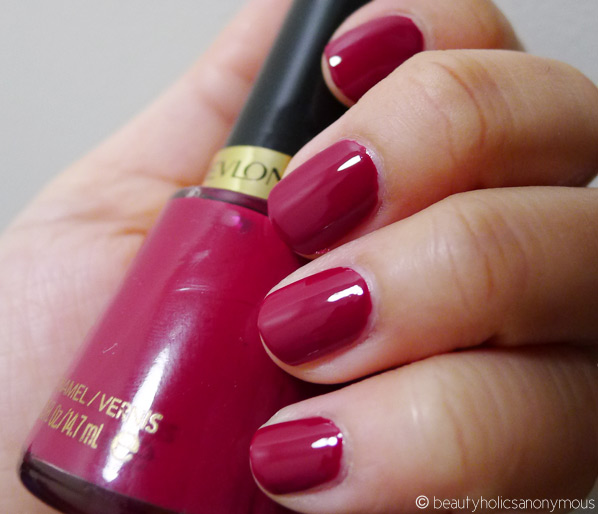 Bewitching is a glossy lacquer of dark cool red. It's a beautiful red that goes well with all skintones. It's class in a bottle.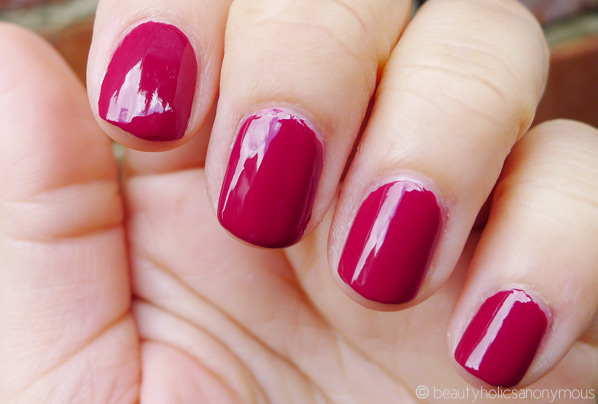 An appropriate colour to wear during the Chinese New Year, don't you think?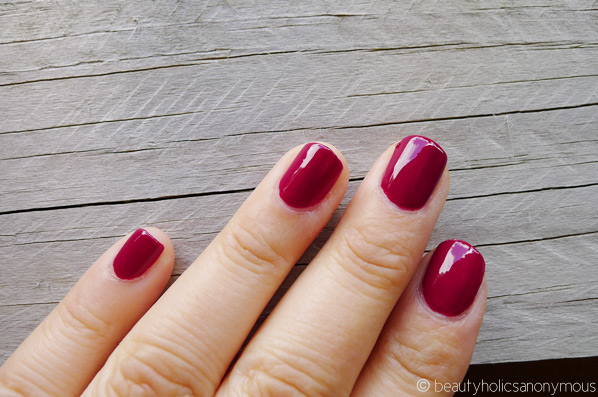 And to think I used to scoff at ye ol' Revlon nail polishes and call them "auntie polishes". My bad!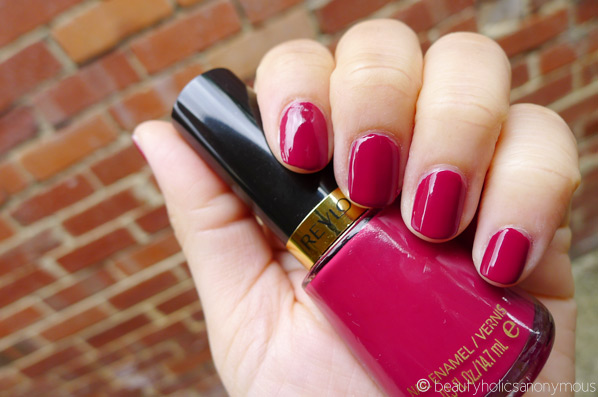 Revlon Nail Enamel in #620 Bewitching retails at $13.95 each and are available at MYER, Priceline, Big W, Target, Kmart, & selected pharmacies nationwide.
Note: This nail polish was provided for editorial consideration. Keep coming up with more of these beautiful colours and formula, Revlon. You'll soon put a hole in my pocket.