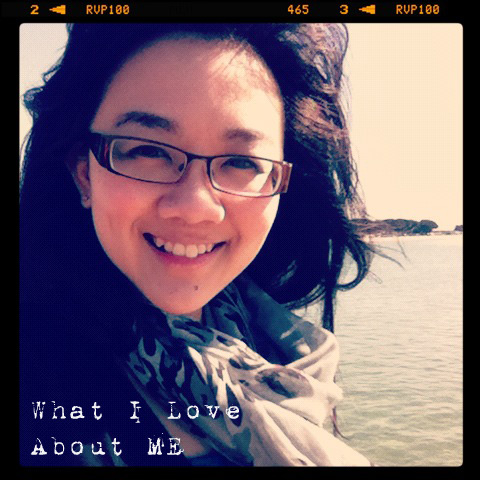 I've been reading Marie Claire USA for about 3 years now. Even though most of my preferred beauty and fashion stories are now on blogs, it's one of the few magazines I still read each month.
There's a particular segment the magazine does every month and it's called What I Love About Me. Marie Claire goes from state to state photographing random women to be featured on the segment. What I love about it is that these women tell you what they love about themselves.
A Caucasion woman might tell you she loves her nose that comes from her mother's side. An African-American woman might tell you she loves her curly hair. An Asian woman might tell you she loves her hands. A plus-sized woman might tell you she loves her curves. The list goes on and on.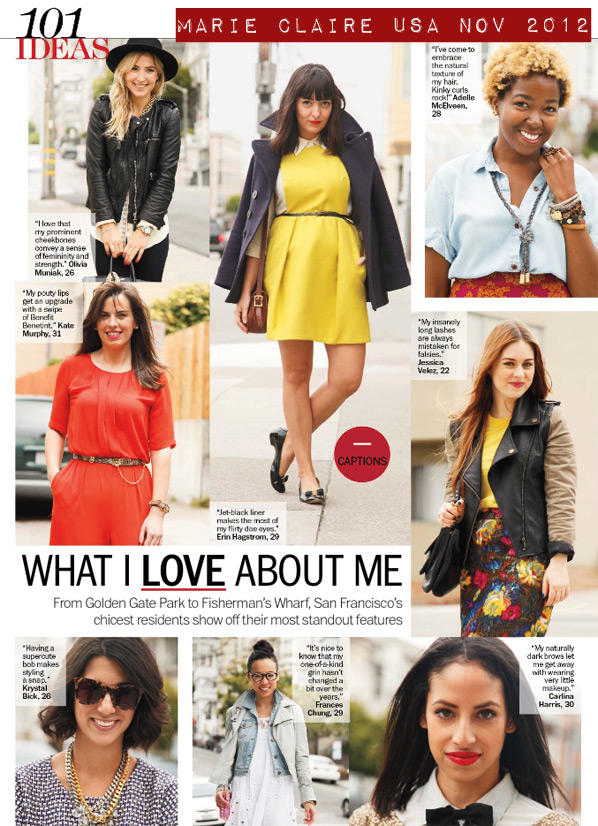 It's not easy telling another person what they love about themselves. My Asian upbringing will bore you with heaps of self-deprecating stories. Accepting compliments graciously is something that took me years to learn. In fact, I'm still learning to just say thank you and not go "nah, it's not that good. I'm terrible at this-and-that".
It's so much easier to nitpick at things we don't like about ourselves than to appreciate what we have. I can pull at least 10 things I don't like about myself out of my hat than to share with you just one thing I love about me. I can't stand my frizzy, unmanageable hair. I have an awfully big nose. I have chicken skin on my arms. I have a flabby stomach. I have massive calves. I don't like this. I can't stand that. Know what I mean?
So today, I'd like to break that self-deprecating nonsense. It's not narcissism or self-praise when you've been disliking so many things about yourself and just wanting to find ONE thing about yourself that you love.
As for me, yes I do have a big nose (thanks Dad! :P). I have chicken skin arms as well (thanks again Dad). Flabby stomach, yes (well thanks a lot TINE!). But I do love my eyes. I like the shape, I like that they're quite big with double eyelids and I like that they can smile even when my mouth doesn't. I like that I have quite thick brows that I don't have to frequently draw in. As frizzy as my hair is, when it's finally tamed, I like that it looks nice and swishy. For all that, I have my parents to thank. 🙂
Over to you. I'd like you to name at least one thing you love about yourself. It can be physical attribute or a talent you have. Tell me one thing you love about yourself.
Go! 🙂