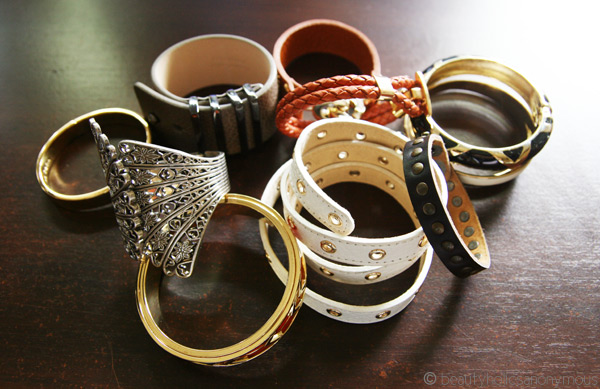 Ahh arm parties. Like them or not, they flooded Instagram last year and aren't likely to stop. If you're not sure what arm parties are, it's a term used for the stacking and layering of many bracelets, cuffs and other forms of wristwear on one and/or both wrists.
Ever since I bought my first cuff on Shopbop, it was as though an addiction has begun. It was a gold-plated Marc by Marc Jacobs bangle with a turnlock clasp. It's still my favourite piece of accessory to date.
It wasn't long before my collection of metal and leather cuffs started growing.
Do excuse my rather indulgent pictures of wristwear. I've been playing around with the camera and couldn't resist making a blog post out of it. 🙂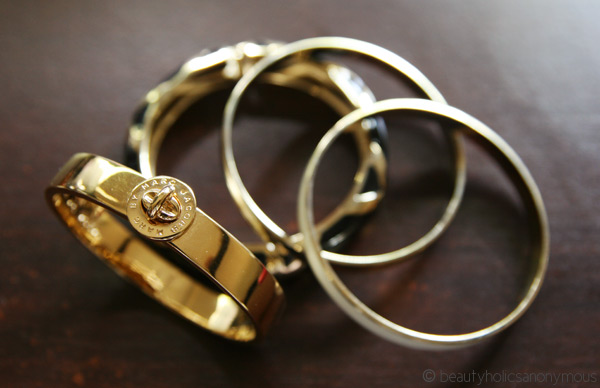 Marc by Marc Jacobs cuff and Sussan bangles*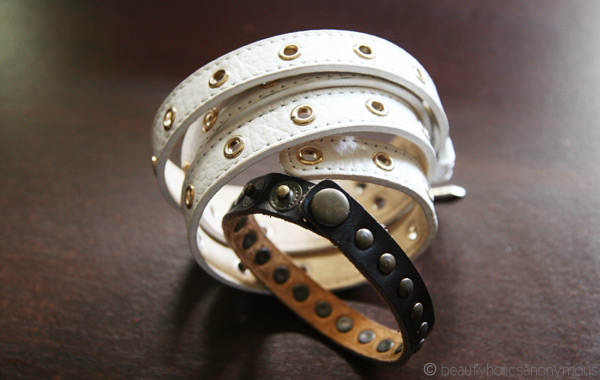 White and black leather cuffs from Mocha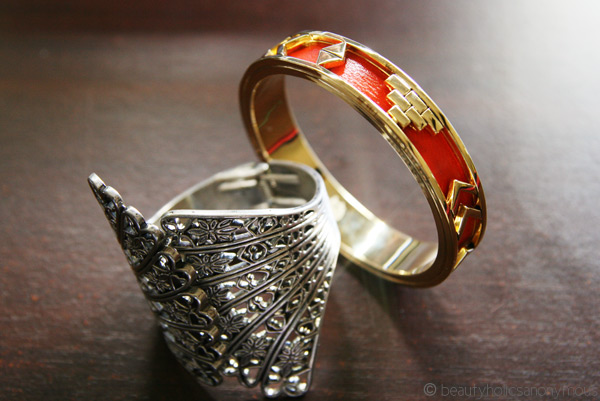 Fan cuff (a gift from Shizuka) and Aztec bangle by House of Harlow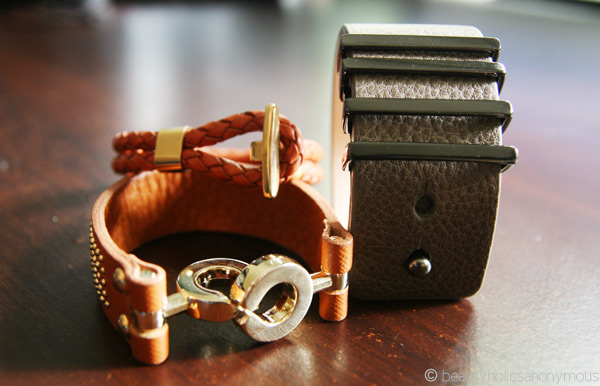 Cuffs by Mocha, Mouche and SABA
See, I too can have arm parties. 😛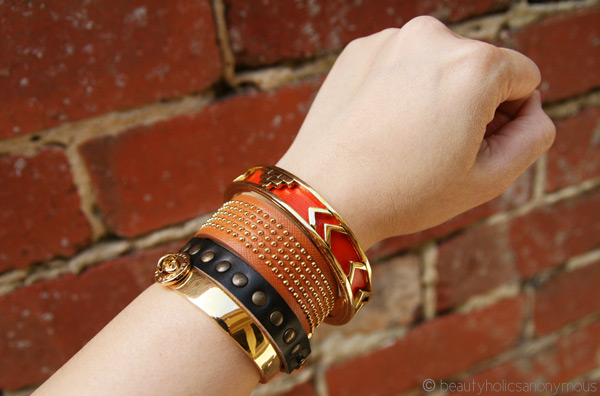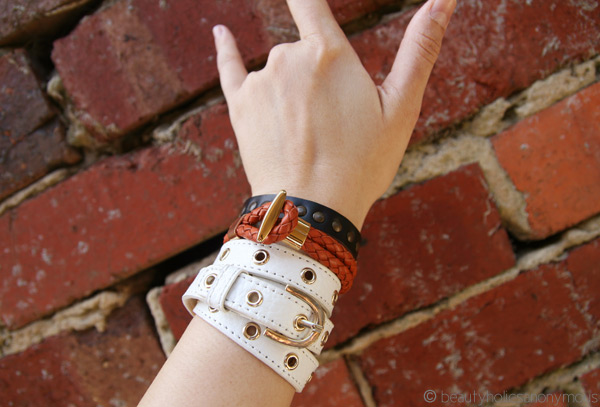 I don't like to wear too many things on one arm, and definitely not with my watch lest I scratch it with the bangles. I can't wear them when I'm on the computer either. But other times, I love it. It gives a rocker chic edge to an otherwise plain outfit.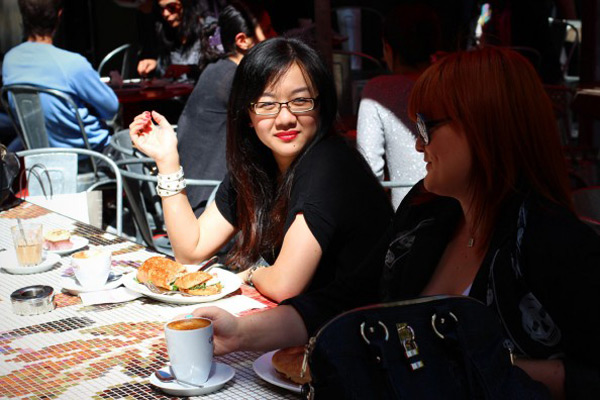 Image Credit: Maria @ Crashing Red, 2012
What about you? Had any arm parties of your own lately? 😉
*The Sussan bangles were sent to me for editorial consideration