Urban Decay is really jumping on the whole NAKED branding, aren't they? First the NAKED palette, then the NAKED 2, NAKED Basics, NAKED foundation, NAKED nail polish and NAKED blush. Okay we get it! You want us to look good, er, naked?

Hardy hah hah.
I too jumped on the NAKED bandwagon a couple of years ago. I didn't review it because well, it's been reviewed to death so there isn't much point for me to show you the swatches. Having said that, I love the NAKED 1 palette. It's my go-to eyeshadow palette for any occasion because it's the only eyeshadows I have that don't budge on my oily lids at all. I can't praise it enough, that's how much I love the palette.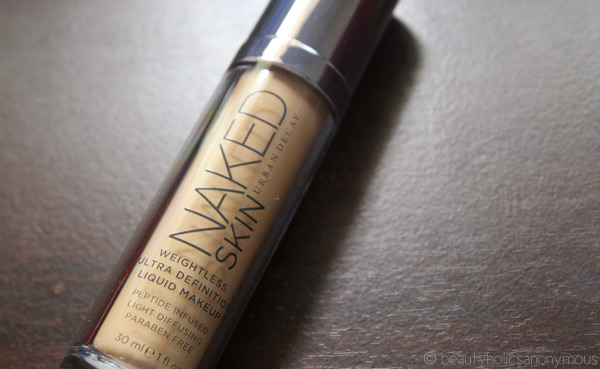 So when I saw the ads for the NAKED foundation, I wanted to see what it was like. I wanted to know if it would be another gem like the NAKED palette was for me. Urban Decay isn't available in Australia so it was a leap of faith for me to get it online. Thanks to last year's Boxing Day sales, I managed to snag this and the NAKED Basics eyeshadow palette at 15% off. I'll review the NAKED Basics palette soon, but for now, let's talk about the NAKED SKIN Weightless Ultra Definition Liquid Makeup.
Description:
Formulated with light-diffusing spheres for a professionally retouched appearance, Naked Skin Weightless Ultra Definition Make Up is packed full of nourishing ingredients including powerful anti-wrinkle Peptide, Matrixyl 3000 and Litchiderm which brightens skin. Anti-Oxidant rich Green tea and Sodium Hyaluronate provide optimum hydration and nutrient absorption for all skin types.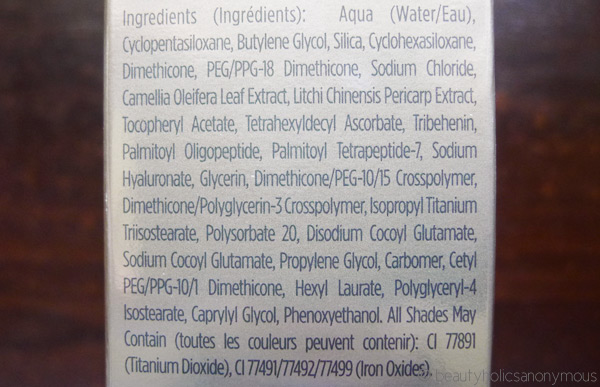 Since I can't obviously swatch the shade first before purchasing the foundation, I took another leap of faith and trusted Findation.com instead. I just had to do a quick shoutout to this awesome website to find my closest foundation shade from the ones I already have. After putting in 6 foundations, Findation came up with the closest colour for me on the NAKED foundation, and that's the 4.0.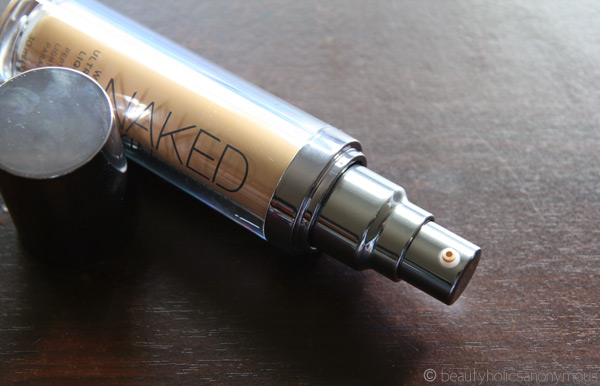 The NAKED SKIN comes in 18 shades comes, and are in numbers with 0.5 increments. Shades ending in ".0″ are warm (yellow/olive undertones). Shades ending in ".5″ are cool (rosy/neutral undertones). The 4.0 has strong yellow undertones.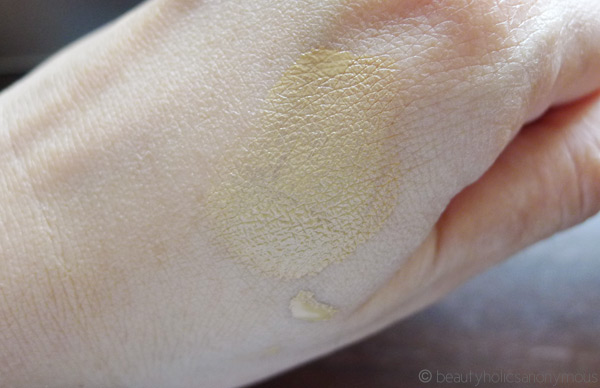 Initially, I thought Findation selected a shade that was a tad dark for me. However, when the foundation is applied on the skin, it blends very well and the shade is no longer any different to my skintone.
The foundation has an oil-free, liquid-y texture that is slightly lighter than Bourjois' Healthy Mix Serum Foundation. It's quite watery so you have to shake the bottle well before use. There's something inside the bottle that helps to mix the foundation when you shake it (sort of like nail polish with a metal ball in the bottle).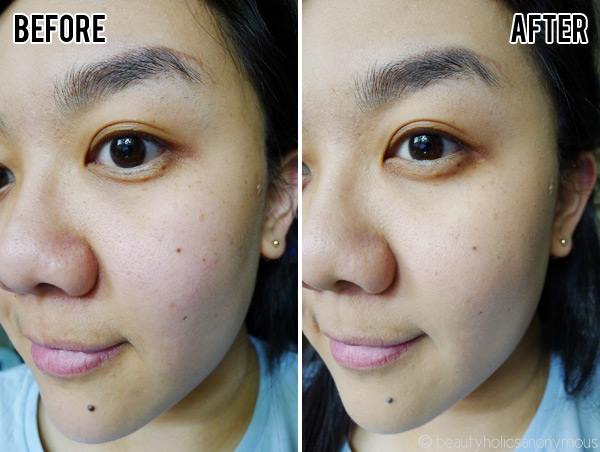 The coverage is about a medium. As I mentioned, the texture is light so if you're looking for something rather rich to conceal any redness or blemishes, this isn't going to work for you. I used this on a 39°C day and held up quite well in the heat (as in it didn't melt and leave streaks on my face). But it doesn't last very long. Come the 6th hour mark, a lot of the foundation, especially on the T-zone, have disappeared.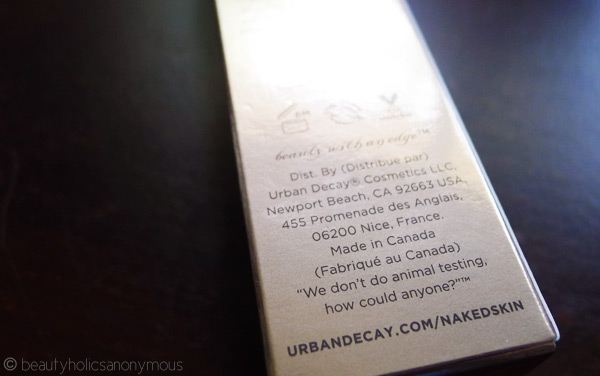 Good to know!
Despite it not lasting very long, I like the foundation. It works well on oily to combination skin, doesn't leave the skin looking greasy and gives the skin a lovely, natural finish. It goes on the skin matte but doesn't leave it looking powdery. It's suitable for every day use especially on warm days as it doesn't feel at all heavy on the skin. I give this a good thumbs up.

Urban Decay NAKED SKIN Weightless Ultra Definition Liquid Makeup retails at US$38.00 for 30ml and is available on the Urban Decay website, Sephora and BeautyBay.com.
What I like about it: Light, matte and natural finish to the skin
What I do not like about it: Doesn't last on the skin very long, not easily available
Have you tried any products from the Urban Decay NAKED range before? What do you think of them trying to come up with everything under the NAKED sun? Clever marketing? Or is it getting a bit tired?